U.S. Sanctions Cause Richest Russians to Lose $12 Billion in a Day
U.S. sanctions have already cost some of Russia's dollar billionaires dearly only three days after they were introduced.
Investors spent Monday selling off Russian assets, with Forbes reporting that the richest businessmen from the country lost over $12 billion in a day.
Hardest hit was Oleg Deripaska, head of aluminum giant Rusal, whose shares on Hong Kong's market where his company is listed collapsed by 50 percent, wiping some $4.3 billion off its value. Meanwhile, Viktor Vekselberg, who with Sual Partners owns a 26.5 percent stake in Rusal, lost around one billion dollars.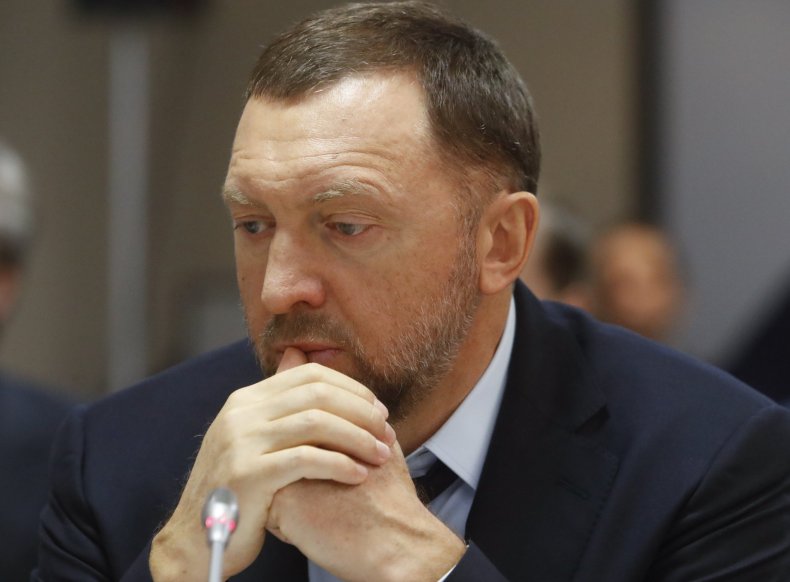 The company which supplies seven percent of the world's aluminum supply, is now at risk of defaulting on part of its debt, the AFP reported.
The sanctions also hit Norilsk Nickel, whose shares were down 16 percent. This reportedly cost its largest shareholder Vladimir Potanin around $1.3 billion, even though he was not among the 26 people and 15 companies blacklisted on April 6 by the U.S. authorities in response to the diplomatic fallout of the Sergei Skripal poisoning.
Suleiman Kerimov, Leonid Mikhelson, Gennady Timchenko, Vladimir Lisin, Roman Abramovich, Vagit Alekperov and Alexei Mordashov also suffered major financial losses due to the market collapse which affected BTB Bank and mining and metals giant Mechel.
Kirill Tremasov, from investment company Loko-Invest in Moscow told Bloomberg: "We haven't seen such a united, mass retreat from Russian assets for a long time."
Moscow said it was looking to support Russian companies hit by the sanctions.
"We take great care with our leading companies," Russia's deputy prime minister, Arkady Dvorkovich said, according to the AFP. "In the current situation, as their position becomes more difficult, we will offer them this support."
However, investors are expected to continue to react to the growing tension between Washington and Moscow, especially after President Donald Trump warned of a "big price to pay" for an alleged chemical attack outside Damascus on April 7, with Russia being a key sponsor of Syria's Assad regime.
"Investors finally realized how badly things are turning out for Russia," Vadim Bit-Avragim, from Kapital Asset Management LLC in Moscow, told Bloomberg. "Investors are afraid that now any Russian company is at risk of sanctions. Traders are closing limits on Russian shares because they're seen as toxic assets."