U.S. Soldier Killed in Afghanistan on New Year's Day After Commander Warned 2018 Would Be Dangerous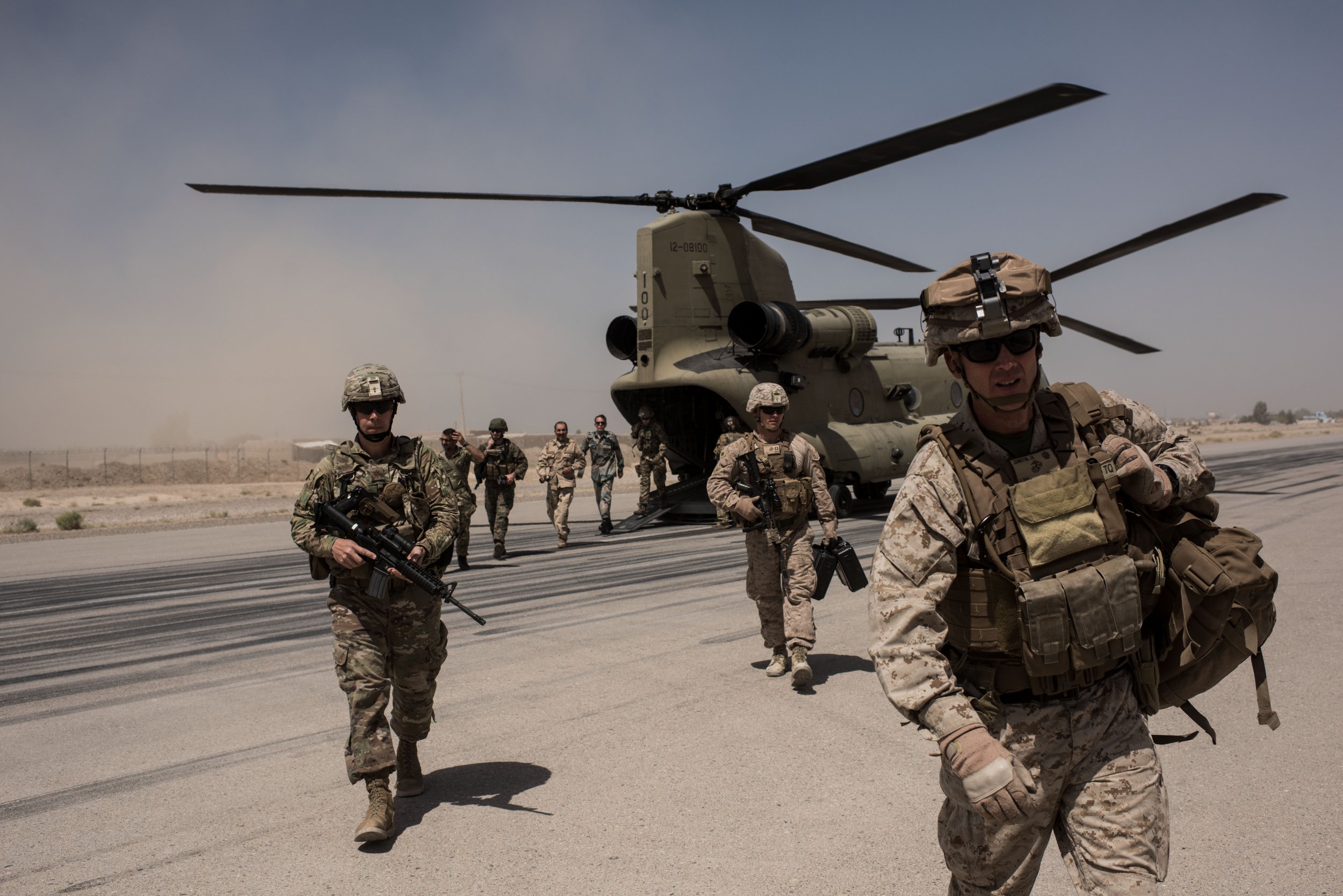 A U.S. service member was killed during combat in Afghanistan on New Year's Day, which comes not long after the top U.S. commander in the country warned 2018 would be a dangerous year for U.S. troops deployed there. It marked the first U.S. combat death of the year.
Senator Cory Booker (D-NJ) identified the fallen soldier as Army Sgt. 1st Class Mihail Golin of Fort Lee, New Jersey. Booker extended his condolences to Golin's family in a statement issued Tuesday. "Sergeant First Class Mihail Golin served our nation with courage and distinction, and his death is a loss that will be felt across New Jersey. Let us honor Sergeant Golin's extraordinary courage by reflecting on his commitment to the nation he loved, and by recognizing the profound debt of gratitude we owe to him and to his family for their sacrifice," Booker said.
General John Nicholson, the commander of U.S. forces in Afghanistan, said in a statement the military is "deeply saddened by the loss of one of our own.
"At this very difficult time our heartfelt sympathies go out to the families and friends of our fallen and wounded brothers," Nicholson added.
Four other soldiers also were wounded during the incident, which occurred in Nangarhar province. It's not yet clear whether the U.S. service members fought with militants associated with the Taliban or the Islamic State militant group's affiliate in the country.
In late November, Nicholson said more U.S. troops in Afghanistan would be sent to the front lines in 2018 and was frank about the fact it would place them in greater danger. "Yes, there will be greater risk, absolutely," Nicholson told reporters at the time. That same day, Nicholson also criticized Pakistan for not doing more to stop militants from crossing its borders and entering Afghanistan. "The Pakistanis have been engaged in a very tough fight against extremism inside their own country," Nicholson said. "They did displace many of those terrorists who were fighting their own government. But at the same time, we've seen the ones who weren't displaced were the Afghan Taliban."
President Donald Trump also was critical of Pakistan in a tweet on Monday, though he hadn't tweeted about the death of the U.S. soldier as of Tuesday afternoon. Trump's tweet said, "The United States has foolishly given Pakistan more than 33 billion dollars in aid over the last 15 years, and they have given us nothing but lies & deceit, thinking of our leaders as fools. They give safe haven to the terrorists we hunt in Afghanistan, with little help. No more."
Since 2001, nearly 2,300 U.S. soldiers have died in Afghanistan, according to data from the Pentagon. At the moment, there are roughly 14,000 U.S. troops in the country after Trump approved a major increase as part of his new Afghan strategy, which was announced in August.