U.S. Special Forces Accused In Botched Terror Raid That Killed Somali Civilians
American special forces in Somalia have been accused of involvement in a bungled terror raid that left five civilians dead.
Locals in the Lower Shabelle region south of the capital Mogadishu say U.S. special forces and Somali commandos were targeting leaders of the militant Islamist al-Shabab group, but instead killed several farmers on the night of May 9, the Guardian reports.
Farmer Mohamed Sheikh Mohamud told the newspaper that two of the dead were tractor drivers at a banana farm and three were local cattle farmers. A mortuary worker at the Mogadishu hospital to which the bodies were taken said four of the men were killed by shots to the back and one by a shot to the chest. Five other locals were injured, witnesses say.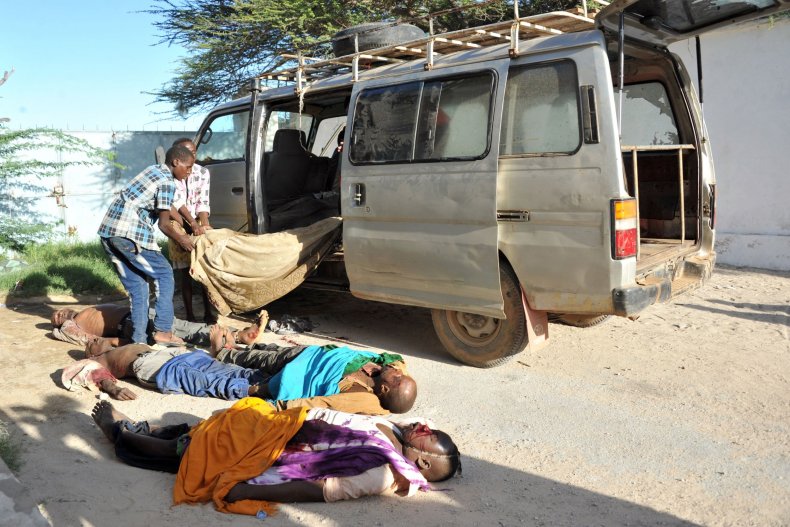 Somali intelligence officials said that three senior militants were captured during the raid and several other fighters killed. A spokesman for Somalia's internal security ministry, Abdiasis Ali Mohamed, said the soldiers involved were "Somali government forces and their friends."
Local man Ibrahim Ahmed told the Associated Press that the dead "were not armed nor were they al-Shabab members." Ahmed said he was a family member of one men killed, and commented, "I don't understand why a farm would make a target for a raid."
The Daily Beast reported that at least one villager fired back at the attackers as they stormed the village of Ma'alinka, believing that they were from a rival clan militia. The man was wounded and fled, but there were suggestions that al-Shabab-linked gunmen or other local farmers also fired upon the Somali commandos.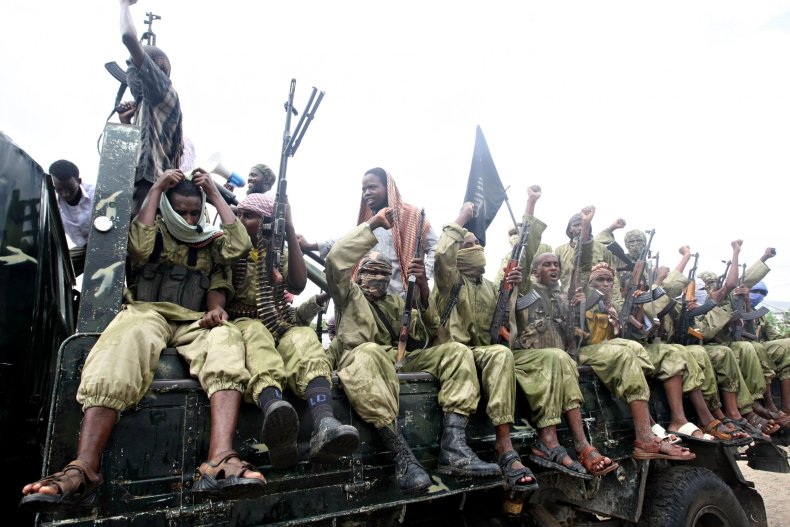 It is likely that the raid was planned by American advisors with Somali troops undertaking the assault. According to the Daily Beast, Americans often pilot the helicopters used in such operations and accompany Somali forces to the outskirts of the target area, before holding back to provide support.
The exact role of Americans in the raid is not clear, but special forces regularly accompany their Somali allies in anti-terror operations. Last year, a special forces member was killed in a firefight with al-Shabab militants, the first American soldier to die in Somalia since the infamous Black Hawk Down mission in 1993.
American activity in the East African country has been ramping up since President Donald Trump took office, with the White House increasingly ordering raids and drone strikes on suspected militant targets.
"US forces, in an advise-and-assist capacity, partnered in a Somali-led operation to disrupt and degrade al-Shabab's terrorist network," said a statement issued by the U.S. Africa Command (Africom).
Although initially asserting that only armed enemy combatants were killed, Africom said the allegations of civilian casualties were being taken seriously. "If the information supporting the allegation is determined to be credible, Africom will determine the next appropriate step," it said.