The Department of Homeland Security (DHS) tweeted on Thursday asking the American public to offer input on "ways to prevent the separation of migrant parents and legal guardians from their children at our border."
Below that request was a link to a page where users could submit a formal comment to the Interagency Task Force on the Reunification of Families offering a recommendation on ways in which DHS can minimize the number of separations.
"It is unconscionable to separate children from their parents as a means to deter migration," DHS Secretary Alejandro Mayorkas said in a statement. "I have met with separated families and heard firsthand of the immense trauma they have suffered. We have an obligation to reunite separated families and ensure this cruel practice never happens again."
Recommendations from the public will be accepted up until January 10, 2022. The DHS said these comments would be used "to help develop recommendations to President Biden" on how to prevent the federal government from using family separation as a tool to deter migration again in the future.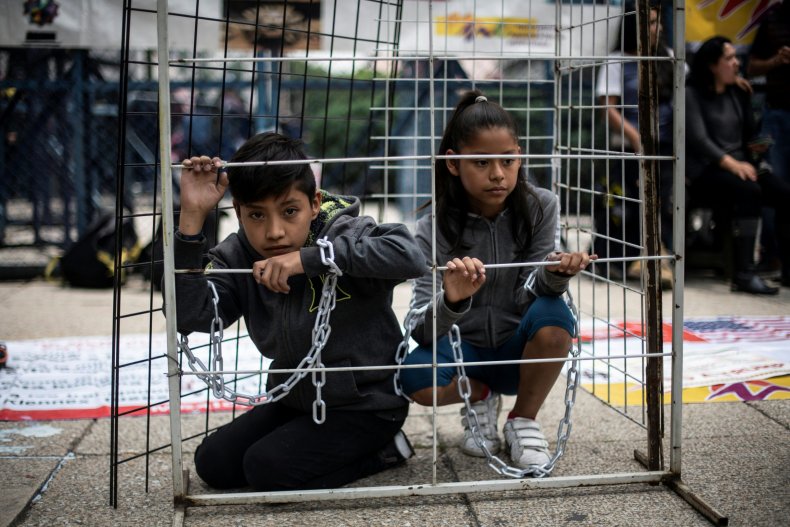 Under the Trump administration's Zero Tolerance policy, an estimated 5,500 children were separated from their parents and legal guardians, according to Border Report. As of October 10, the family reunification task force has reunited 52 of the 1,000 to 1,500 families affected by the policy, CBS reported.
Twitter users reacted to the DHS tweet largely with confusion. "Easy. Don't do it. Period," Bertha Bermúdez Tapia, identified in their Twitter bio as a "PhD Candidate at University of Colorado, Boulder," tweeted. "Is this a joke? How about not ordering agents to separate them?" Jenn Budd, whose bio says, "former senior Border Patrol agent/intelligence agent," responded. Many of the other comments expressed similar attitudes.
Despite facing criticism over his administration's handling of immigration and the border, Biden continues to put forth policies aimed at combatting the actions of the previous administration. Just last month, the president said families that faced separation should receive compensation from the U.S. government, and the Associated Press reported that the Department of Justice (DOJ) is in communication with the impacted families.
Payments could total around $450,000 to each person affected by the policy. However, an agreement has yet to be reached and Republicans are vehemently against the effort. Biden has voiced strong support for the measure.
"If, in fact, because of the outrageous behavior of the last administration, you coming across the border, whether it was legally or illegally, and you lost your child—You lost your child. It's gone—you deserve some kind of compensation, no matter what the circumstance," Biden said in an address. "What that will be I have no idea. I have no idea."