U.S., U.K. Public Do Not Think World Is Ready for Another Global Health Crisis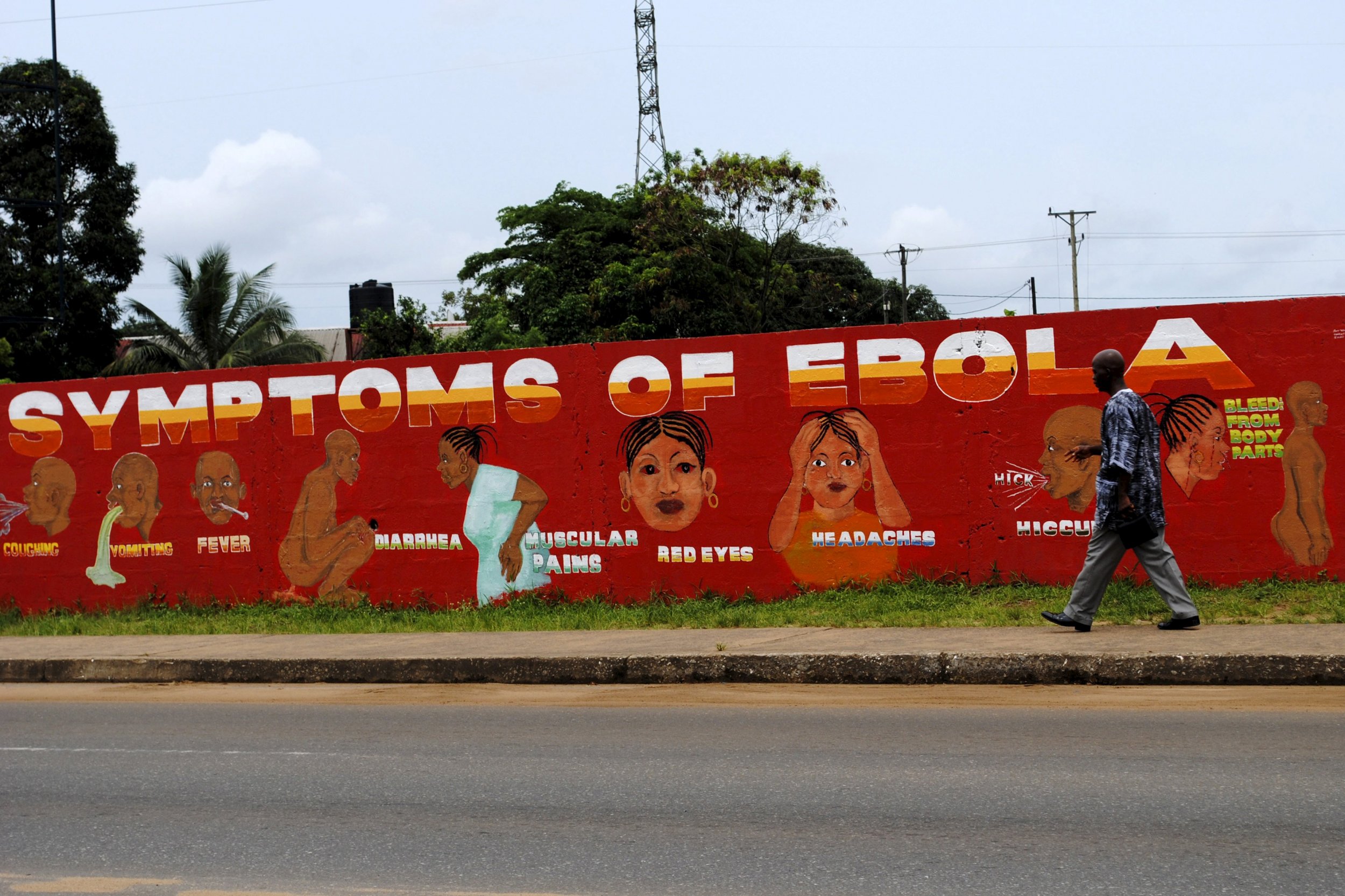 Nearly a year after the rapid spread of the Ebola virus in West Africa was declared a public health emergency by the United Nations, global health epidemics are a top concern in a number of developed countries, where the public fears the world isn't ready for another Ebola-like crisis.
A survey conducted by the World Bank last month and published Thursday found that 40 percent of people in France, Germany, Japan, the U.K. and U.S. think another epidemic like Ebola will happen in the next 10 years, while 19 percent don't think the world will experience another epidemic over the same period.
Nearly a quarter of those surveyed say they are not convinced and 39 percent are neutral when asked if the global community is prepared to respond to the next outbreak. Fewer than half of those polled think their own country prepared for an epidemic. And 34 percent of those in the U.S. said the world is not prepared for an epidemic, the largest percentage of all countries polled.
One person, Liberian national Thomas Eric Duncan, died from Ebola in the U.S. last year after contracting the disease in Liberia. Eight people were treated for the disease in the U.S., six of whom became infected in West Africa. A Spanish priest died of the disease after being flown to Madrid last August, while a U.N. medical worker being treated in Germany for Ebola died in October and two medical workers were treated for the disease in the U.K. Deaths from Ebola also occurred in Mali and Nigeria.
Although it has been brought under control since the height of the crisis, occurrences of Ebola continue to appear in the three West African countries of Guinea, Liberia and Sierra Leone, where 27,741 people have been infected and 11,284 have died since the outbreak began, according to the World Health Organization, which has been criticized for the slow speed and inefficiency of its response to the crisis.
The survey, which asked 4,000 members of the public and "opinion elites"—people defined as having a university diploma and close followers of global news—found that epidemics and global health comprise a main concern, ranking third, below terrorism and global climate change. Among global health concerns specifically, global infectious diseases topped the list of concerns, beating out hunger and obesity, HIV/AIDS and family planning and reproductive health.
"This survey shows that the public sees global infectious disease outbreaks as a serious threat, and they want leaders to take action to prepare for the next potentially deadly epidemic," Jim Yong Kim, president of the World Bank Group, said in a statement Wednesday.
"This heightened concern also translates into strong support for investments to strengthen health systems in vulnerable countries, as any country with a weak health system puts both its own citizens and the entire world at risk," said Kim.
The majority of people surveyed said they support investing in the health of developing countries to prevent outbreaks from spreading around the world, which they say can also save money. Most people also want to see health care workers from their own countries work in areas dealing with health outbreaks.
The World Bank has previously said an outbreak like a severe flu pandemic could cost the global economy up to $3 trillion, while a model developed by Bill Gates found that an outbreak on the same level as the Spanish flu in 1918 would kill more than 33 million people in 250 days today.
The Web survey took place between June 15 and 24, 2015.