U.S. Uninsured Rate Drops as 14.5 Million Sign Up for 2022 Obamacare Coverage
A record 14.5 million Americans have purchased health insurance for 2022 under the Affordable Care Act, known as Obamacare, but subsidies to lower costs related to acquiring insurance coverage may end in 2022.
The surge in signups, led by the states of California, Texas and Florida, has been attributed to several factors, including Americans losing their job-provided insurance plans due to the pandemic, increased advertising from the Biden administration and health care subsidies that were part of a 2021 COVID relief bill.
However, according to the Associated Press, that financial assistance is slated to end in 2022 unless Congress acts to extend the currently temporary policy or to make it permanent. So far, Democrats have been deadlocked over passing Biden's social legislation.
Some Democratic senators, though, are confident Congress will vote to extend the health care subsidies, the AP reported, adding that health care has not been a policy area that has given rise to major disagreements within the party.
"We're in the process now of talking that through, and we're pushing very hard to include this extension of premium support," Democratic Senator Chris Van Hollen from Maryland was quoted by the AP. "In my view, that's a priority."
Senator Ron Wyden, a Democrat from Oregon, also said he is confident they will have the votes necessary to pass an extension, the AP added.
According to a press release from the White House issued Thursday, the Centers for Disease Control and Prevention found that one in seven uninsured Americans purchased coverage between 2020 and 2021.
"Health care should be a right, not a privilege, for all Americans," President Joe Biden said in the press release.
According to data from the Department of Health and Human Services (HHS), the number of uninsured Americans fell from 10.3 percent in 2020 to 8.9 percent during the third quarter of 2021.
"We are proud to have completed the Biden-Harris administration's inaugural open enrollment with a record-breaking 14.5 million Americans who now have high-quality, low-cost health coverage, thanks to President Biden's American Rescue Plan and our unprecedented outreach efforts," said HHS Secretary Xavier Becerra in a statement.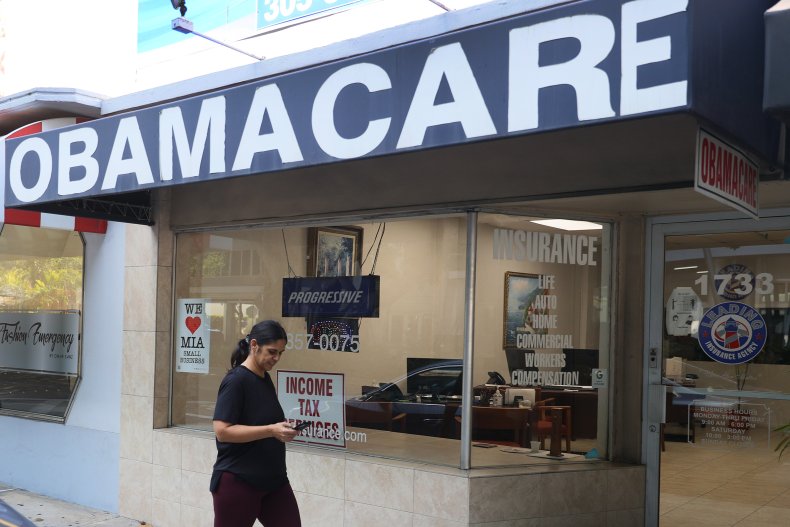 The Affordable Care Act offers health insurance to people through the HealthCare.gov website. According to the AP, roughly 30 million people are covered by Obamacare.
"This did not happen by accident. The American Rescue Plan did more to lower costs and expand access to health care than any action since the passage of the Affordable Care Act," Biden said in the statement.