On Wednesday, the U.S. warned Russia against using chemical or biological weapons in Ukraine as the conflict nears the end of its third week.
A statement attributed to National Security Council spokesperson Emily Horne said that National Security Adviser Jake Sullivan spoke Wednesday with General Nikolay Patrushev, the secretary of the Russian Security Council, "to reiterate the United States' firm and clear opposition to Russia's unprovoked and unjustified invasion of Ukraine."
"Mr. Sullivan also warned General Patrushev about the consequences and implications of any possible Russian decision to use chemical or biological weapons in Ukraine," the statement read.
Russia has been spreading an unproven conspiracy theory that the U.S. is funding biological weapons labs inside Ukraine. That claim has been repeated by China and has gained traction among some far-right groups and individuals in the U.S.
But some U.S. officials have warned that Russia's claims may be laying the groundwork for a more sinister act of aggression against Ukraine. White House press secretary Jen Psaki warned on Twitter last week that Russia could use the weapons labs theory to blame the U.S. for a potential chemical or biological weapons attack.
"Now that Russia has made these false claims, and China has seemingly endorsed this propaganda, we should all be on the lookout for Russia to possibly use chemical or biological weapons in Ukraine, or to create a false flag operation using them. It's a clear pattern," Psaki's tweet read.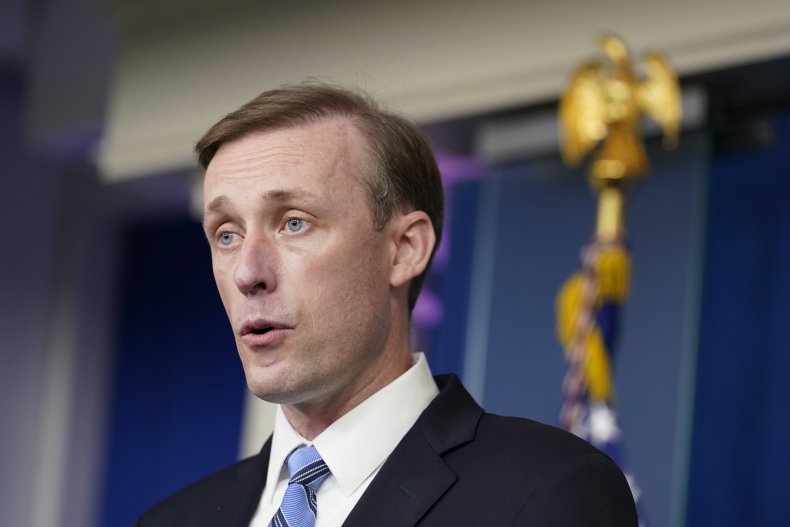 CIA Director William Burns gave a similar warning while testifying to the Senate Intelligence Committee last week, Newsweek previously reported.
"This is something, as all of you know very well, is very much a part of Russia's playbook," Burns said. "They've used these weapons against their own citizens, they've at least encouraged the use in Syria and elsewhere, so it's something we take very seriously."
The chemical and biological weapons conspiracy theories from Russia have also gone beyond allegations of U.S.-funded labs. One theory, for example, accuses the U.S. of training birds in Ukraine to spread deadly diseases in Russia. Another accuses the U.S. of experimenting with "bat coronavirus" to create biological weapons inside Ukraine.
The U.S. State Department dismissed the claims as "outright lies" and "total nonsense" in a statement on March 9. The statement, attributed to spokesperson Ned Price, said that Russia "is inventing false pretexts in an attempt to justify its own horrific actions in Ukraine" and distracts from the fact that Russia "has active chemical and biological weapons programs"
"Finally, Russia has a track record of accusing the West of the very crimes that Russia itself is perpetrating. These tactics are an obvious ploy by Russia to try to justify further premeditated, unprovoked, and unjustified attacks on Ukraine," it added.
Newsweek has reached out to Russia's Foreign Ministry for comment but did not hear back by publication time.
Follow Newsweek's live blog for updates on the Russia-Ukraine conflict.
Update 3/16/22, 12:50 p.m. ET: This story was updated with additional information and background.