U.S. Wildfires Live Updates: Dixie Fire Burned 'Well Over' 100 Homes in Greenville, California
There are 107 wildfires currently active nationally that have burned over 2 million acres of land in 14 states.
California is seeing some of the most devastating fires in the state's history.
The Dixie Fire is the third-largest fire ever to burn in California. As of Friday, it has burned over 432,800 acres and is only 35 percent contained, according to Cal Fire.
The historic town of Greenville in Plumas County was leveled by the fire.
"It's just completely devastating. We've lost our home, my business, our whole downtown area is gone," resident Eva Gorman told the Associated Press.
Plumas County Sheriff Tod Johns said that "well over 100 homes" in and around Greenville were destroyed this week.
In other parts of the state, the River, House and McFarland Fires continue to rage grow, taking advantage of the dry, hot temperatures and breezy winds.
Fire officials are urging residents to take evacuation orders seriously.
"When the sheriff of the county says it's time to evacuate, we cannot hesitate," California Office of Emergency Services Chief of law enforcement Mark Pazin said Thursday.
TOP STORIES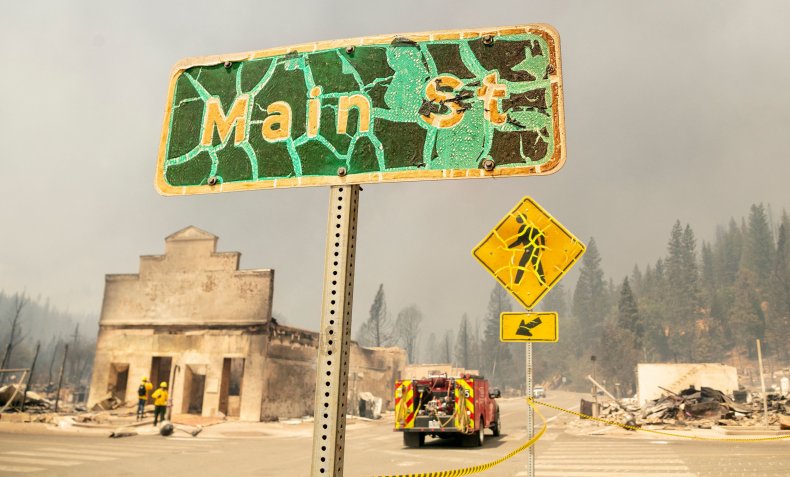 Jack Fire in Oregon determined to be caused by humans
Officials determined that the Jack Fire in Oregon was human-caused.
As of Friday, the fire had grown to 23,644 acres, according to a report released by Brian Gales, incident commanders, and Larry Nickey, deputy incident commander.
The containment percentage dropped to 54, as several lightning-caused fires started outside of the previously built containment lines.
Utah currently has the worst air quality on the planet, thanks to out of state wildfires
Salt Lake City, Utah currently has the worst air quality on the planet, according to IQAir, a website that monitors pollution levels around the world.
A thick haze of smoke from the wildfire in California and Oregon moved over parts of northern Utah Friday.
The smoke will cause low visibility and unhealthy air quality that could lead to adverse health effects like sore throat, cough, burning eyes and shortness of breath, the National Weather Service station in Salt Lake City said.
Severe drought and dry conditions led to massive wildfires in Oregon
A severe drought has plagued Oregon, as experts note the driest spring in the Pacific Northwest since 1924.
Low rainfall means reservoirs are being drained to meet the higher-than-normal water demands due to server heat waves, creating extremely dry conditions, according to the National Oceanic and Atmospheric Association National Centers for Environmental Information (NOAA NCEI).
The drought reduces soil moisture, drying vegetation and increasing the risk of wildfires.
These conditions allowed for fires like the Bootleg Fire, the third-largest in Oregon's history, to ignite and spread rapidly across the states.
Over 18,000 people evacuated in California
As of Friday morning, 18,303 people in California were evacuated due to the wildfires raging across the state.
That number was up 70 people from Thursday night, according to the California Office of Emergency Services.
107 fires have burned over 2 million acres across the U.S.
There are currently 107 large fires burning across the country. In total, 2,083,667 acres have been burned, according to the National Interagency Fire Center.
Eleven new fires started yesterday in Oregon, Alaska, Idaho, Washington, Montana and Wyoming.
Bootleg Fire in Oregon is 87% contained
The Bootleg Fire in Oregon has grown to 413,765 acres and is 87 percent contained as of Friday morning, according to the Oregon Department of Forestry.
However, the Bootleg perimeter has seen no significant growth in eight days.
While thunderstorms and winds caused some activity in the burn area, Friday's weather will provide some respite.
Cooler temperatures and higher humidity overnight helped slow the fire progression as skies have cleared of some smoke, Oregon Forestry officials said.
McFarland and Monument Fires are expected to spread Friday
The McFarland Fire continued to grow Thursday evening and has now burned 26,598 acres with seven percent containment.
"Overall Fire behavior was moderate during today's burn period," U.S. Forest Service officials with the Shasta-Trinity National Forest said. "Forecasted stronger winds are just starting to impact the fire area and could increase the rates of spread."
Areas of both Shasta and Trinity County are under evacuation warnings.
Trinity County officials are also monitoring the growing Monument Fire.
According to the Shasta-Trinity National Forrest data, it has burned over 24,700 acres.
Local officials estimate the Monument Fire could reach Junction City by Friday afternoon.
Journalists shares images of destroyed home in the wake of the River Fire
As the River Fire passed through Colfax yesterday, it diminished family homes to burnt debris.
KXTV reporter Lena Howland shared images of the remains of one home before the evacuees were able to return.
"My heart sank as we approached," Howland wrote in a Twitter thread. "The home was gone, reduced to rubble."
"We are humans first and journalists second," she said. "My heart is with them as they navigate their way through this unimaginable time, now without a place to lay their heads at night."
Dixie Fire grows more than 70k acres overnight
Friday morning reports indicate the Dixie Fire grew more than 70,000 acres overnight.
According to KRCR, the Dixie Fire has increased to burn 432,815 acres. This would bump it up to the third-largest wildfire in California history.
Areas of Plumas and Butte Counties are still under evacuation advisories.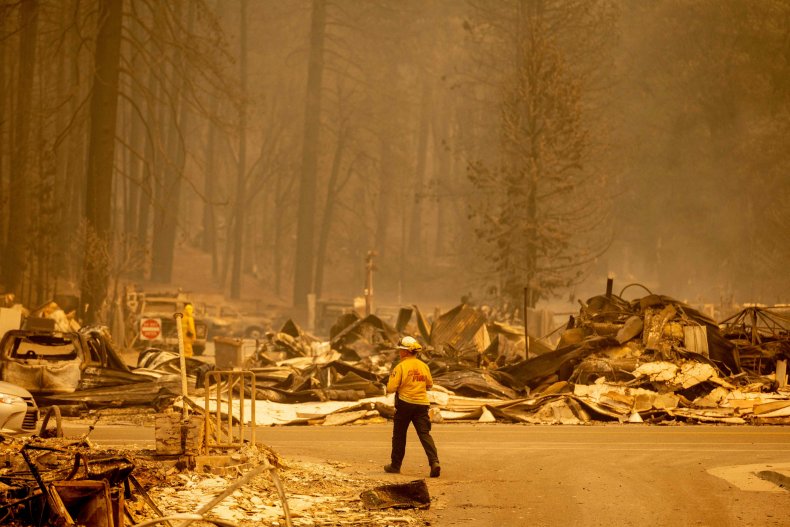 The River Fire grows, 3 injuries reported
As of Thursday night, the River Fire has overtaken 2,600 acres in Nevada and Placer County and is now 15 percent contained.
"Firefighters took advantage of the cooler temperatures today and made good progress on building containment lines around the fire," Cal Fire said.
However, officials believe the fire could increase Friday due to the forecasted rise in temperatures and gusty winds.
Over 75 structures have been destroyed and 20 were damaged. There are two reports of civilian injuries and one report of a firefighter injury.
There is a 151% increase in acres burned this year compared to the same time in 2020
Compared to this time last year, there has been a 151 percent increase in acres burned by wildfires in California.
According to the California Department of Forestry and Fire Protection (Cal Fire), 656,177 acres have been burned this year, compared to 260,399 during that same time in 2020.