U.S. Willing to Supply Turkey With Military Aid In Its Fight Against Syria, White House Says
The White House is willing to offer some military assistance to Turkey to assist an insurgency against neighboring Syria, which has received support from Russia and Iran, a senior U.S. diplomat said Tuesday.
James Jeffrey, who serves as both the State Department's special representative for Syria and the presidential envoy to the fight against the Islamic State militant group (ISIS) told reporters in Turkey's southern border province of Hatay that the Turkish forces "mainly use our equipment, we want to make sure the equipment is ready when they need to use it," according to Turkey's state-run Anadolu Agency.
"We're willing to provide—for example, the President [Donald Trump] mentioned this—ammunition," he said, Reuters reported.
Both outlets also cited David Satterfield, Washington's ambassador to Ankara, as saying that the Trump administration was also studying a Turkish request to send Patriot surface-to-air missile systems.
Later on Tuesday, a State Department spokesperson told Newsweek that, in Jeffrey's comments regarding military supplies, "there is nothing particularly new here as he was talking in the context of what we are already doing."
"Turkey is a NATO Ally with a largely US equipped and supplied military," the spokesperson added. "In his comments he acknowledged that we are considering Turkish requests for assistance."
The remarks came as Syria's nine-year civil war intensified drastically in recent weeks over Idlib, the final province the opposition holds, where rebel and jihadis faced not only Syrian government forces but allies including Russia and Iran-backed militias who all regard the latest offensive on Idlib as an anti-terror operation.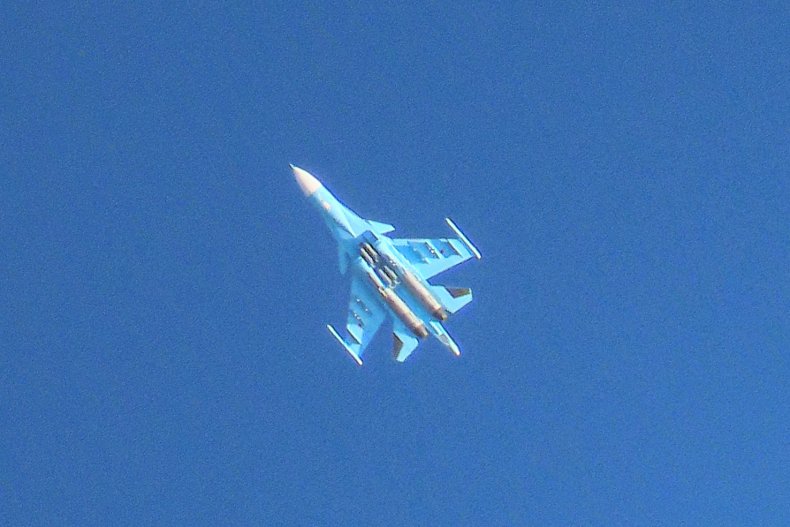 Turkish President Recep Tayyip Erdogan and Russian counterpart Vladimir Putin signed a ceasefire in September 2018 to avoid further clashes between their allies over Idlib, but the deal collapsed months later leading to a renewed government offensive and new gains. As fighting once again intensified late last year, Erdogan warned he would not accept additional refugees because Turkey already hosted about 3.5 million fleeing the conflict in Syria.
Russia has joined the offensive and defended its ally by arguing that Turkey did not live up to its end of their arrangement by failing to ensure the disarmament and withdrawal of militant groups such as the jihadi Hayat Tahrir al-Sham coalition. The former Syrian branch of Al-Qaeda is the most dominant faction in Idlib.
Ankara's forces assumed a more direct role in the conflict as Syrian troops and their allies swept past and surrounded Turkish military posts last month. Turkish and Syrian troops began targeting one another and a strike blamed on Damascus killed at least 33 Turkish troops led to a severe escalation in their feud and additional, more comprehensive retaliatory attacks from Ankara and its partners on the ground.
Despite taking new personnel and material losses of its own, the Syrian army managed to retake the strategic town of Saraqeb on Monday. Russia then deployed military police to enforce this gain, which is located on the axis of the M5 and M4 highways.
Russian Foreign Minister Sergey Lavrov told a press conference alongside his Finnish counterpart Tuesday that the only solution to the Idlib crisis lay in the "full implementation of the agreements" between Putin and Erdogan, who were set to meet Thursday to discuss the recent escalations. Moscow's top diplomat warned against NATO intervention, citing the 2011 NATO-led bombing of Libya that helped insurgents overthrow longtime leader Muammar el-Qaddafi.
Syrian President Bashar al-Assad's rule was also threatened by an uprising that year, especially as the U.S., Turkey and others began to back efforts to oust him. Washington would later shift its strategy to defeating ISIS by supporting the mostly Kurdish Syrian Democratic Forces, while Tehran and Moscow stepped up backing for the Syrian leader.
Iran has played a more muted role in the Idlib offensive, although aligned Lebanese Hezbollah fighters have fought alongside Syrian forces on the frontline. In a phone call with Erdogan, Iranian President Hassan Rouhani said Saturday that an "escalation of tensions will not be beneficial to anyone in the region and we should resolve the issues through dialogue and not let the Astana Process be undermined," referring to the trilateral peace process led by Moscow, Tehran and Ankara.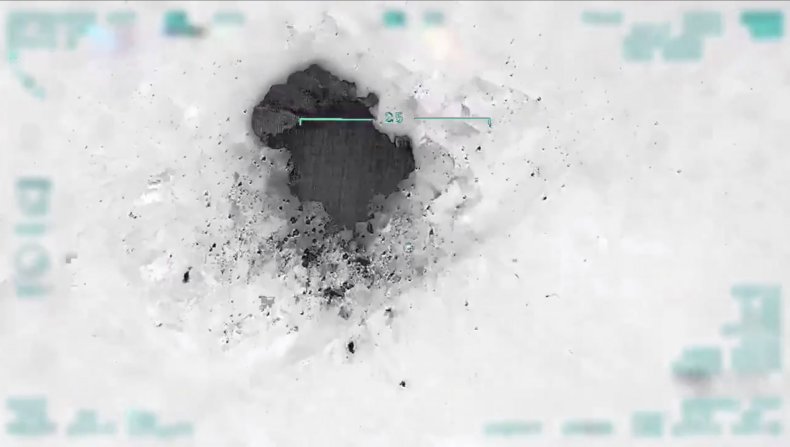 The U.S. considers Russia and Iran's role in Syria to be destabilizing, however, as Washington continues to deny recognition to the government in Damascus. U.S. ambassador to the United Nations Kelly Craft announced on Tuesday that the Trump administration would provide "$108 million in additional humanitarian assistance for the people of Syria in response to the ongoing crisis caused by Assad regime, Russian, and Iranian forces," according to State Department spokesperson Morgan Ortagus.
"We join the UN in calling for an immediate ceasefire and halt to the brutal violence in northwest Syria by Assad regime, Russian, and Iranian forces, including attacks affecting schools, health care facilities, and settlements for the displaced," the statement said.
Other NATO members have also signaled support for Turkey but have fallen short of pledging military assistance. NATO, an alliance formed in the 1950s largely as a collective defensive pact against the Soviet Union and its partners, contains an article requiring members to intervene in the event of an attack on any single member but this is largely restricted to attacks that occur within the territory of a NATO state.
Trump has sought to scale down the U.S.' involvement in Syria, repositioning troops in October to focus on securing oil and gas fields in the country's northeast. The Pentagon-backed Syrian Democratic Forces involved in this mission have also fought against Turkey, which considers Kurdish militias to be terrorist organizations, but the group has yet to accept Assad's offers to join the regular army and form a united front.
This article has been updated to include a comment provided by a State Department spokesperson.