U.S. Would 'Utterly Destroy' North Korea Military, Says Top Army Official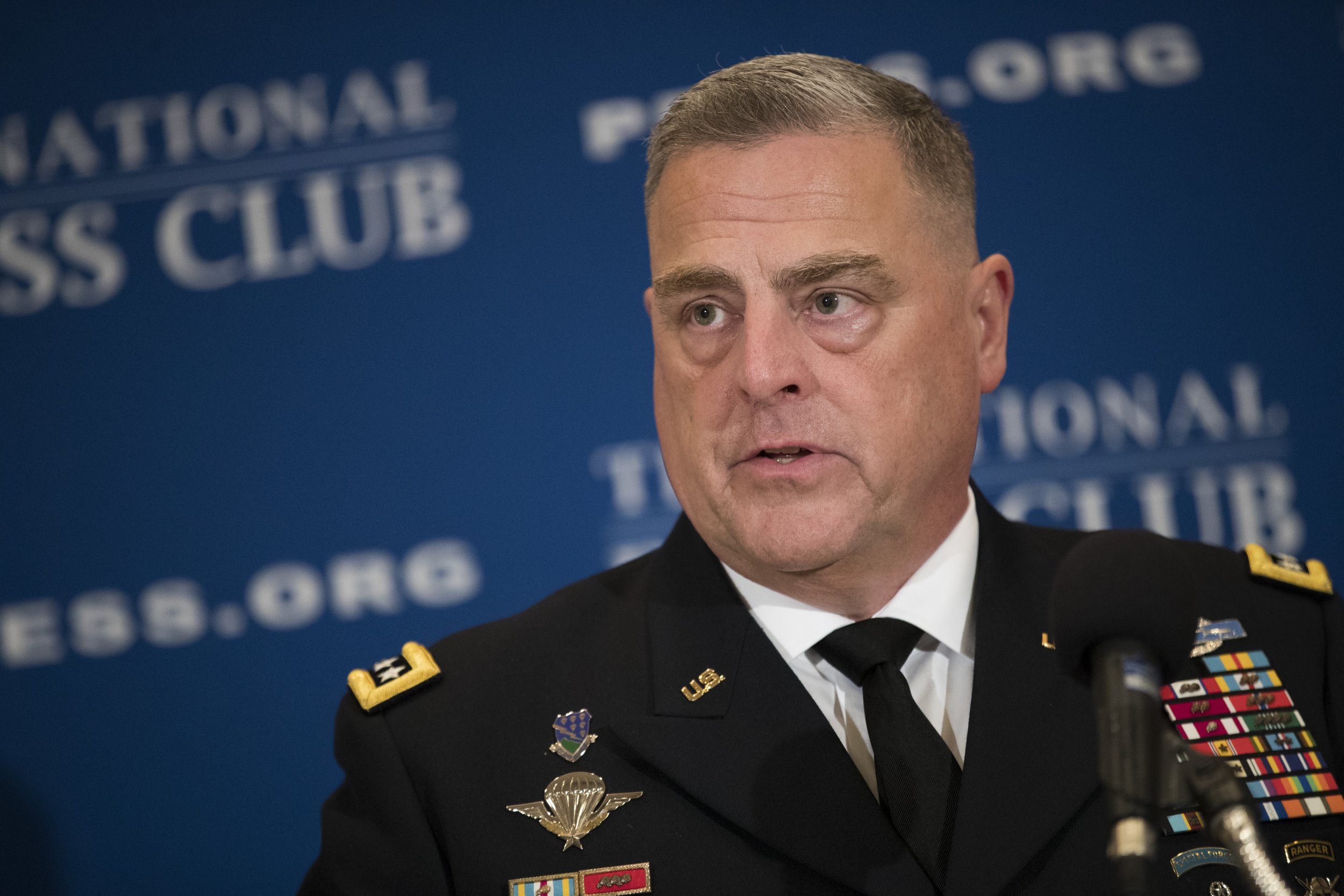 The U.S. would "utterly destroy" the North Korean military in a war, the U.S. army's top uniformed official said on Thursday.
Army Chief of Staff General Mark Milley warned, however, that war in the Korean peninsula would be "highly deadly," bearing a high cost in terms of human life, infrastructure and economic fallout.
"War in the Korean peninsula would be terrible, however a nuclear weapon detonating in Los Angeles would be [even more] terrible," Milley said in a speech to the National Press Club in Washington, about America's security threats. "North Korea is the single, most-dangerous threat facing the international community and the U.S. today"
In the past year, North Korean ruler Kim Jong Un has test-fired 28 ballistic missiles, which is more than his father and grandfather during their entire reigns combined.
Since the test launch of what U.S. experts believe to be an intercontinental ballistic missile (ICBM) with the potential of reaching Alaska on July 4, North Korean state media have talked up the country's nuclear strength, repeatedly threatening a "pre-emptive nuclear strike" to the "heart" of the U.S.
Milley warned that, given Pyongyang's progress with it's ICBM testing, the time to stop North Korea from obtaining nuclear weapons, a key point in the U.S.'s security strategy, had shortened significantly.
"Time is running out, North Korea is extremely dangerous and it gets more dangerous as time goes by," he said.
Milley said he did not think there were any good options when considering measures to contain the threat from North Korea.
"Choices will have to be made, one way or the other. None of these choices are particularly palatable, none of them are good. The consequences of doing nothing is not good, the consequences of accepting them with a nuclear weapon that can strike at the United States is not good, the consequences of armed conflict is not good, the consequences of a collapsed North Korea is not good," he said.
"But it does not relieve us of the responsibility of choice. We are going to have to make conscious decisions that are going to have significant consequences," he added.