USS Ronald Reagan Aircraft Carrier Crash Latest: MH-60 Seahawk Crashes On Flight Deck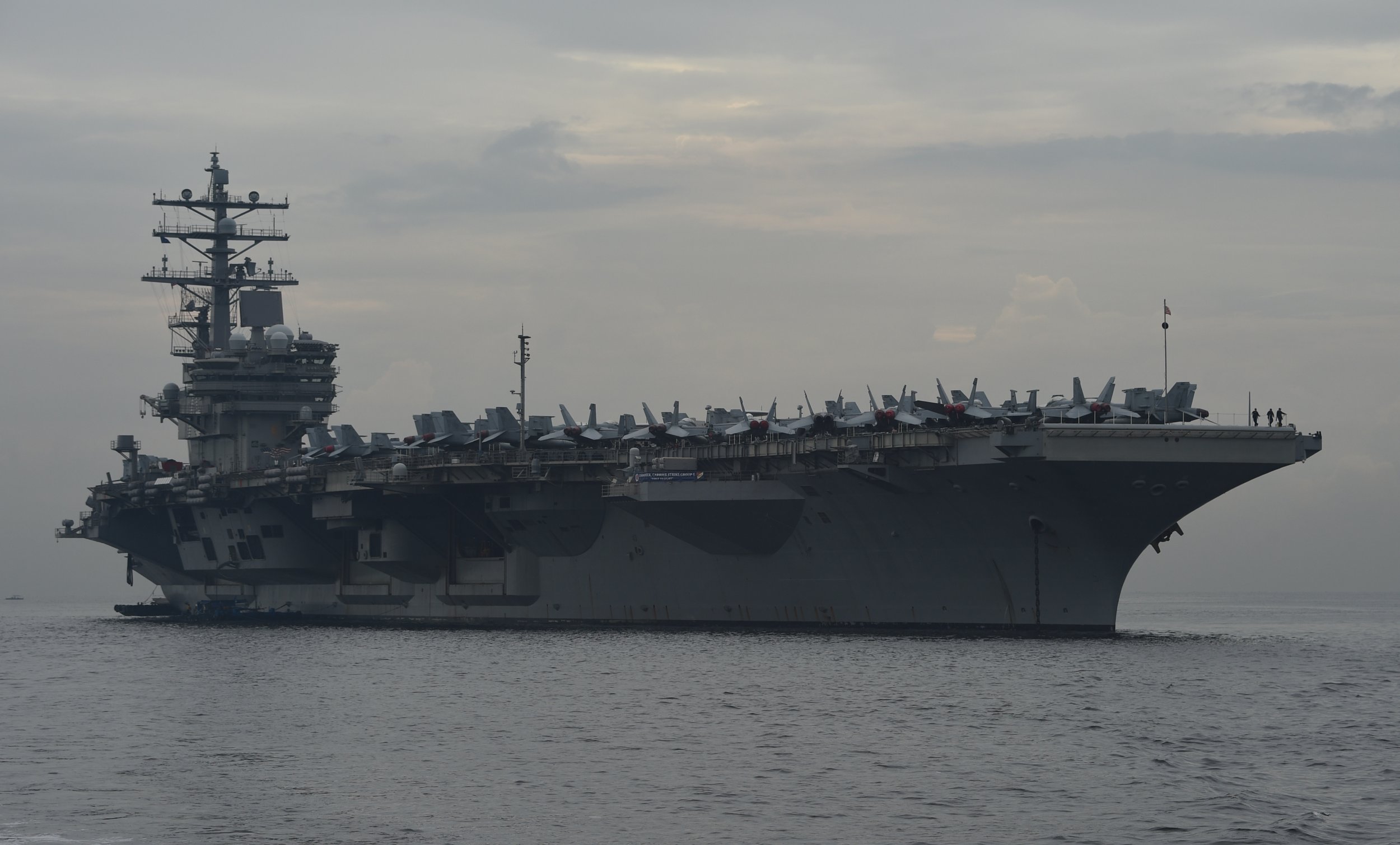 A U.S. Navy MH-60 Seahawk has crashed on the flight deck of the aircraft carrier USS Ronald Reagan in the Philippine Sea. The Navy said no one was injured in the incident which is under investigation.
The Yokosuka-based carrier was carrying out routine operations with its strike group when the incident occurred around 9 a.m. local time on Friday, just after take off. The vessel has resumed its flight operations and "remains fully mission capable."
"All injured personnel are in stable condition under evaluation by Ronald Reagan medical staff. While some personnel will be medically evacuated ashore, none of the injuries is life-threatening," the Navy said, according to the website of military newspaper Stars and Stripes.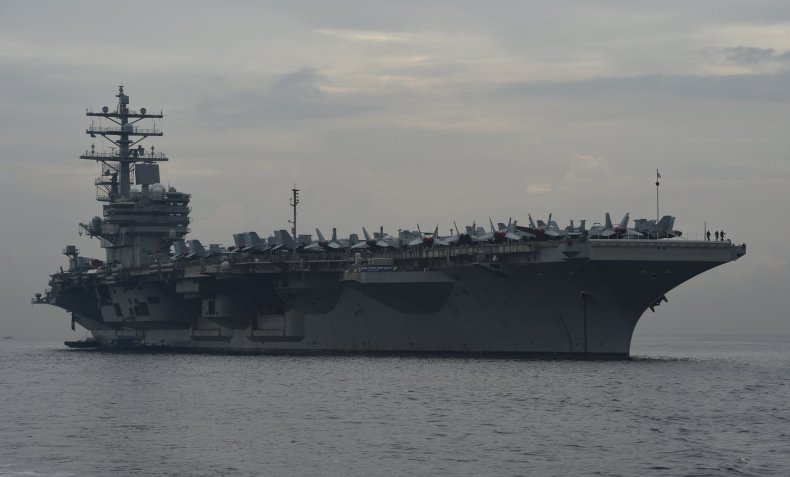 The USS Ronald Reagan is a Nimitz-class, nuclear-powered super carrier that had its maiden voyage in 2006. It is the flagship of the Ronald Reagan Carrier Strike Group and has its home port Yokosuka, Japan, with a crew of 5,000.
In September, the vessel took part in biennial Valiant Shield drills. The U.S.-only exercise included 15,000 sailors, airmen, soldiers and Marines taking part in maritime security operations, anti-submarine and air-defense drills and a sinking exercise.
This month, it carried out training exercises with Japan's maritime self-defense and air defense forces in the East China Sea. Their drills have caused friction between China and Japan.
In June, the Chinese president Xi Jinping warned U.S. Defense Secretary Jim Mattis that Beijing would not give up "even an inch" of territory in the Pacific Ocean.
Mattis met with his Chinese counterpart, Wei Fenghe, on Thursday in a regional summit held on the sidelines of the annual Association for Southeast Asian Nations (Asean) meeting in Singapore.
Randall Schriver, a U.S. assistant secretary of defence for Asian and Pacific Security Affairs, said Mattis described the meeting as "straightforward and candid" and he had made clear Washington's views on China's increased militarisation of the South China Sea, the South China Morning Post reported.
USS Ronald Reagan Aircraft Carrier Crash Latest: MH-60 Seahawk Crashes On Flight Deck | World