Utah Governor Spencer Cox and Senator Mitt Romney have signed a joint letter criticizing the Biden administration's moratorium on new federal oil and gas permits, arguing that the energy policy was arbitrary and damaging for businesses.
In the letter released Thursday, the Utah governor, the entire Utah Congressional delegation, and several state lawmakers said President Joe Biden's pause on new permits and leases for oil and gas drilling on federal lands was a "serious mistake" that would harm the local economy.
The group added that the move to temporarily curb oil and gas operations on U.S. waters and lands "exacerbates" the problem of energy sector workers losing their jobs amid the COVID-19 pandemic.
In their letter, the lawmakers said: "The Biden administration's arbitrary decision to suspend oil and gas leasing and permitting on federal lands is a serious mistake that will harm the small Utah businesses that are already hurting from the pandemic.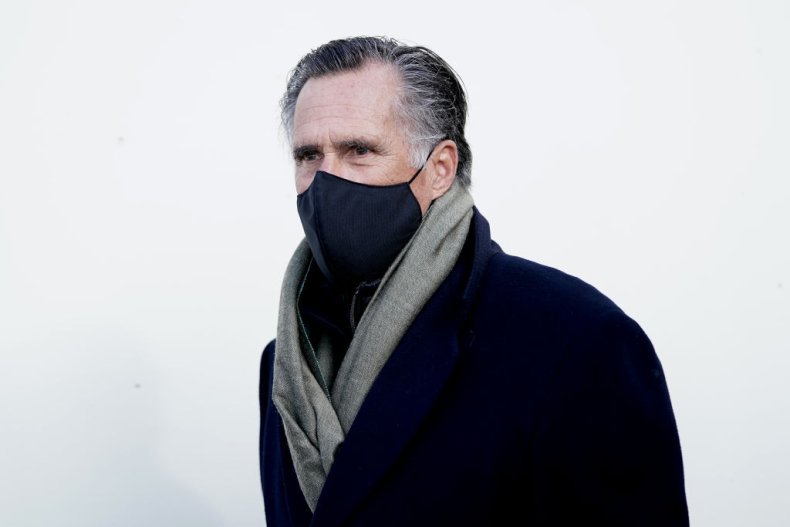 "This action perpetuates the very discord between rural and urban Americans that the president spoke out against in his inauguration speech."
After claiming that the Utah energy sector was one of the "hardest hit" amid the pandemic downturn, the group added: "Utahns previously employed in the energy sector have lost their jobs in historic numbers. This decision only exacerbates the problem. We encourage President Biden to reconsider this counterproductive step."
The Biden administration announced on Thursday that there would be a 60-day suspension of new oil and gas leases, permits and other authorizations as it rolled out a series of measures to address climate change.
Ongoing oil and gas drilling activities under valid permits and leases won't be impacted by the change. The order also indicated that Interior Department officials would still be able to approve new projects if necessary.
Newsweek has contacted the White House for comment on the Utah letter, and further details on its energy policy.
President Biden's freeze on new oil and gas leases and permits is one in a series of climate measures passed over his first two days in the White House. The new commander-in-chief rejoined the Paris climate agreement on Wednesday, and later revoked the federal permit for the Keystone XL pipeline.
His early shifts away from his predecessor's policies on energy and the climate have not gone down well in all quarters. Several Republican lawmakers accused Biden of putting American jobs at risk by signing up to environmental targets and putting curbs on the energy sector.
"I guess Joe Biden cares more about workers in Saudi Arabia than in the United States," Sen. Steve Daines (R-MT) tweeted. "In less than 36 hours, our new president has declared war on the American energy industry."
TC Energy, the owner of the Keystone pipeline, said it would be cutting 1,000 construction jobs in the short term because Biden revoked the federal permit. The suspension of the pipeline could also lead to other jobs being indirectly impacted.