For Years Utah's LGBTQ Children Were Subjected to Conversion Therapy. That's about to End
Nathan Dalley had his first crush on a boy when he was in fourth grade. He had never felt a connection with another person quite like it. "It was different," he tells Newsweek. In that moment, the 9-year-old couldn't have envisioned how his attraction to that boy and others—and the ways in which adults would react to those sparks—would go on to shape his life.
At barely 16, a conversion therapist would push him to breaking point in a pseudoscientific attempt to "fix" the fact he is gay, leading him to try to end his life. Surviving, he went on to campaign for the outlawing of conversion therapy for minors in Utah. On Wednesday, it will become the most conservative state in America to ban the practice.
Looking back, the now 20-year-old University of Utah student never meant to become a poster boy for the push to make his state the nineteenth to legislate against dangerous attempts to change a child's gender or sexuality. But, he says, "I have no regrets."
Historically, what is accurately called "sexual orientation change efforts" but more commonly known as "conversion" or "reparative therapy," saw people locked up and castrated, explains Xavier Persad, senior legislative counsel at the lesbian, gay, bisexual, transgender, queer (LGBTQ) non-profit organization Human Rights Campaign. Practioners would, for example, make people look at erotic gay images and force them to vomit and endure electric shocks in baseless attempts at aversion therapy.
Nowadays in the U.S., says Troy Williams, executive director of LGBTQ non-profit Equality Utah which spearheaded Utah's ban, it mostly takes the form of one-on-one talk therapy—which is what Dalley experienced. Like many children and adults who experience conversion therapy in America according to Williams, Dalley ended up undergoing the technique after turning to his ecclesiastical leader for help in around eighth or ninth grade.
Clifford Rosky, a law professor at the University of Utah and a member of Equality Utah's advisory council, co-authored the state's conversion therapy law. He explains Utah has historically been a state where conversion therapy was most widely practiced—especially before the Church of Jesus Christ of Latter-day Saints (LDS) condemned it as abusive—because of its staunchly conservative culture which was not supportive of LGBT people.
Dalley grew up as the youngest in a Mormon family of eight children—including his twin—in the city of Lehi, about a 30-minute drive south of Salt Lake City. Although no one explicitly told him that being gay was viewed as wrong among some members of his community, he had noticed family friends who used to be members of the LDS weren't around anymore, and were dating men. What's more, "The Family: A Proclamation," a statement made by the LDS in 1995, spelled out to him that marriage—a defining part of Mormon life—was only between a man and a woman in the eyes of God.
"The messaging that I always received was definitely one of people that are gay are lesser," Dalley says.
Around the time Dalley first noticed his feelings towards boys, voters in California passed Prop 8 on prohibiting gay marriage in 2008, which the LDS allegedly donated $20 million towards.
"That was when I connected that it was something that the church considered wrong," Dalley recalls.
Newsweek has contacted the LDS for comment, which has changed its stance on homosexuality since Dalley was a child. According to its website, the church "acknowledges that same-sex attraction is a sensitive issue that requires kindness, compassion and understanding." It "does not take a position on the cause of same-sex attraction" and doesn't regard "same-sex feelings" as sinful but says "acting on it is."
When Dalley was growing up, he would try to distract himself as soon as he felt those "bad" feelings for boys. By the time he was a teenager, he had become "very shy, very quiet," and "very depressed." His experiences mirror research showing the stigma LGBT people face is linked to an increased risk of developing mental illnesses like depression. "I had seen other kids get bullied for even appearing to be gay," he says.
Dalley reached out to the leader of his congregation, whom he considered "a safe adult"⁠ to discuss being gay and his mental state with. The bishop reassured the teenager together they'd "figure it out." Eventually, Dalley decided he needed a professional to treat his depression. In the search for a "regular therapist," the teenager unwittingly "got stuck with a conversion therapist," although the practitioner never used that terminology.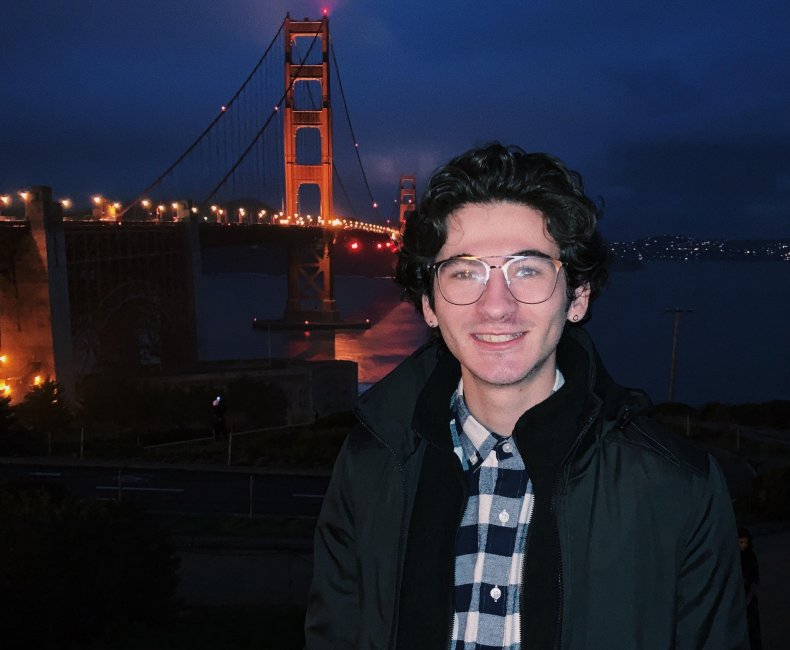 Arizona-based family physician Natasha Bhuyan, who treats patients who have survived conversion therapy, says patients often have no idea they're being exposed until they've suffered the consequences. And as there is no system to document cases, it is difficult to calculate how many people have undergone the technique, Williams explains. But experts estimate almost 700,000 LGBTQ adults in the U.S have had conversion therapy at some point in their lives, 350,000 of whom were adolescents at the time.
Typically, explains Williams, a counselor will use a course of therapy to find a cause for the person's desires. The behavior of a parent, or trauma—like sexual abuse—is often blamed, even though there is no evidence to back up such myths. Subjects are told to change how they act to conform to stereotypical gender norms, which counselors unscientifically claim will in turn change their sexuality.
While talk therapy might sound less traumatic than electric shocks, the psychological damage "can be as debilitating and soul-destroying as the physical torture," stresses Williams.
These practices continue to exist, even though every mainstream medical and mental health organization rejects the approach, because of enduring homophobia and false beliefs around being gay, says Dalley.
A Lucky Survivor
At his first session, Dalley's therapist promised that if they "fixed" his feelings for boys by getting rid of his "girly tendencies," his depression would melt away.
"Initially, that offered me some relief, because I was like 'this is really hard, why would I want this if I could choose otherwise?'" he says.
For about seven months, starting a month before his 16th birthday, Dalley had "therapy" once a week for two hours, and would also check in with his counselor over the phone every few days. There was no timeline for the treatment. They would simply keep going until he was "cured." His parents and the LDS both contributed towards the payments, according to Dalley.
Repeatedly, the counselor reassured Dalley he had a brother with nine kids and a wife who had overcome being gay using the same methods, although he never provided any details or other testimonies.
The therapist probed into Dalley's life to see if he could find some trauma to explain why he is gay. Stop wearing tight clothing, he instructed the boy. Join a sports team, preferably something manly like basketball, and pay close attention to how deep your voice is. In the therapist's office, they would rehearse walking in a masculine way. The therapist told his parents to take his phone away, while ordering Dalley to keep his schedule full to the point it became almost a compulsion.
The teenager was also prescribed aversion techniques, which included wearing a rubber band around his wrist which he was told to snap every time he felt attracted to a boy. "16-year-old are a little bit frisky, so sometimes I would break skin," Dalley says.
Of course, none of it worked and his depression was worse than ever. Like others who have tried to take their lives after being subjected to conversion therapy, Dalley attempted suicide at the age of 16.
Part of the reason that conversion therapy was banned in Utah—a "hefty accomplishment" according to Williams who has previously described the state as "ground zero" for the practice—is the state's tragically high youth suicide rate.
In 2018, suicide was the leading cause of death among young people in Utah, and between 2011 to 2015 rates of Utahans aged 10- to 17-years ending their lives spiked by 141.3 percent, compared with 23.5 percent nationally, according to the Utah Department of Health. During that period, 150 young people died by suicide. Following an investigation, the body concluded that "suicide is complex" and a range of factors can protect children or put them at risk.
"Obviously, there are multiple reasons for this increase," says Williams, "so there must be multiple solutions. Ending conversion therapy is one of them."
A study published last year in the Journal of the American Medical Association found that transgender people who were subjected to the approach while under the age of 10 were four times more likely to report lifetime suicide attempts than the general transgender population. LGBTQ youth who have been subjected to conversion therapy are 52 percent more likely to develop depression, and have a 62 percent higher chance of trying to die by suicide, reserach suggests. These problems bleed into adulthood, with survivors more likely to be of a lower socioeconomic status, and less likely to feel satisfied and have social support.
Thankfully Dalley survived. He realised he was having conversion therapy, and needed to figure out a plan to end his "treatment," after stumbling upon videos raising awareness of it by queer YouTubers. Dalley says he started lying through his teeth, pretending to his unconvinced therapist and bishop that he was "better," and not mentioning to his parents that he was no longer attending sessions.
Dalley was angry that the therapy had been "sold to a child that didn't have the right to say yes or no."
"It takes every insecurity you've ever had and tells a licensed professional to validate that insecurity," says Dalley. "It has devastating consequences. I'm one of the lucky ones who didn't die from that practice."
After he turned 18, Dalley removed his name from LDS Records, and now lives in student accommodation. Although he has a "strained" relationship with his family, Dalley is "in a good emotional place" after undergoing regular therapy, and has his sights set on medical school. But the physchological scars of conversion therapy are something he feels he'll deal with for the rest of his life.
'We Don't Want to Lose Any of You'
Last year, Dalley testified at the Utah state capitol in support of a bill against conversion therapy. The proposal was drawn up by Equality Utah and other LGBTQ advocates after Utah Governor Gary Herbert invited them to join a suicide task force and present him with legislative proposals. HB 399 had input from the powerful LDS church—of which almost 90 percent of members of Utah legislature are members—and was sponsored by Republican, Mormon lawmakers.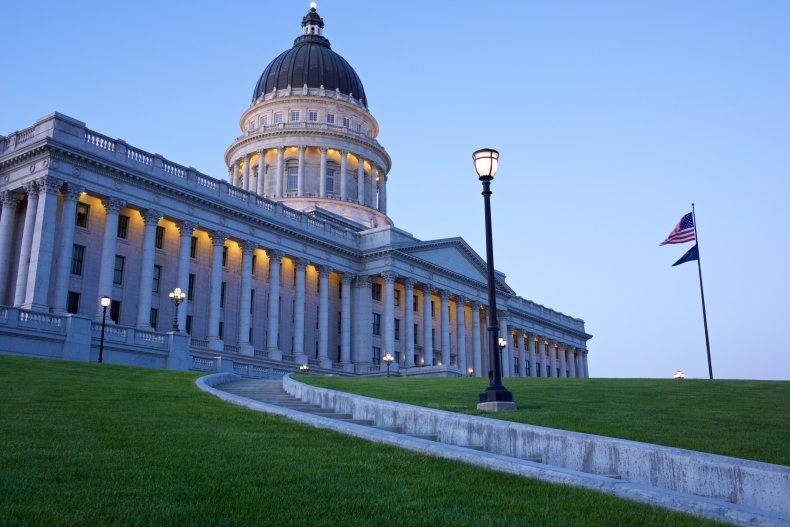 Shannon Minter, the legal director of the National Center for Lesbian Rights which runs the Born Perfect campaign to end conversion therapy in the U.S., believes Utah's emergence as the most conservative state to outlaw the technique proves attitudes towards the practice are changing across party lines. This is partly due to organizations like Equality Utah building bridges with conservative legislators, officials, and church leaders by emphasizing shared values, mutual respect, and a willingness to engage in extended dialogues to reach common ground, says Minter.
"In the past, the Church of Jesus Christ of the Latter Day Saints [in Utah] advocated for conversion therapy and encouraged parents to send their children to conversion therapists," says Minter. "But as more and more evidence emerged that conversion therapy not only doesn't work, but causes very serious harms, the church revised its position and now condemns such practices as abusive. This is a groundbreaking turn-around, and this shift was critical to the adoption of the new policy protecting youth from conversion therapy."
Minter argues the campaign to protect youth from conversion therapy is "by far" the LGBTQ movement's most successful advocacy initiative since the struggle for marriage equality, which focused on the importance of love, commitment and families—values "that are widely held by most Americans."
"Even in the midst of the current polarized political landscape in the U.S., which has led to gridlock on most issues and has brought the enactment of federal or state anti-discrimination laws for LGBTQ people to a grinding halt, we have seen remarkable bipartisan legislative progress on protecting youth from conversion therapy," he says.
Most states in the U.S. still don't have any laws against the so-called treatment, and states that are more accepting of LGBT people are the ones more likely to pass conversion therapy bans, said Dr. Jack Turban, who co-authored the Journal of the American Medical Association study: "They are also the states where people are less likely to practice conversion therapy because the people in that state acknowledge its dangers," Turban said.
But 2019 saw a swell of efforts to clamp down on it across the country. California led the way in 2012, when it became the first state to outlaw conversion therapy, followed by New Jersey in 2013. Since then, 19 states plus the District of Columbia and Puerto Rico, as well as dozens of localities have introduced similar restrictions—all pertaining to minors.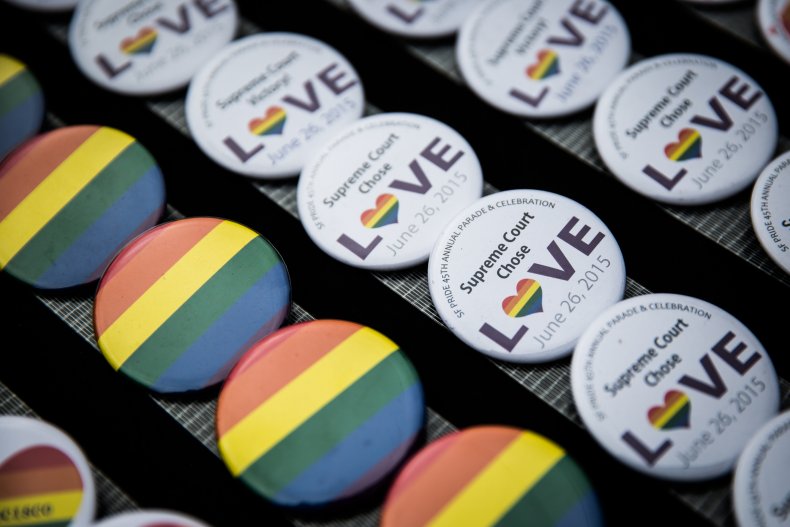 Last year, jurisdictions in New Hampshire, New York, Massachusetts, Colorado, and Maine banned conversion therapy, and North Carolina's Governor Roy Cooper signed an executive order against it. Bills were also introduced in over a dozen states, including Arizona, Georgia, and Nebraska.
The momentum against conversion therapy building, last fall the American Medical Association announced it would support a federal ban, stating conversion therapy not only has no scientific foundation, but that it triggers depression and post-traumatic stress disorder, as well as suicidal thoughts and attempts.
When Utah's bill was unveiled last February, Republican State Senator Daniel McCay—who according to the Associated Press acknowledged he wasn't a typical sponsor for such a measure—said: "We want every single one of you to be part of the future. We don't want to lose any of you."
Unfortunately, the legislation was shelved after the House Judiciary Committee voted in favor of an altered substitute bill, which prompted a "tremendous outcry from the LGBTQ community and the mental health establishment," says Williams.
Governor Herbert responded by tasking the Utah Board of Psychologists with drafting an administrative rule for him to adopt, which used language from the original bill and would not need legislators' approval. As a result, on Wednesday any state-licensed mental health therapist who subjects a minor to conversion therapy risks facing disciplinary proceedings by one of the state's mental health licensing boards, and could face punishments such as being suspended and having their license revoked.
And after initially opposing the measure, the LDS was won around by changes to wording enabling individuals to discuss moral or religious beliefs or practices with healthcare providers. When the ban was announced, Marty Stephens, director of government relations for the LDS, said: "We are opposed to conversion therapy and our therapists do not practice it. However, we are grateful for the clarifications the new rule provides, and we support its adoption."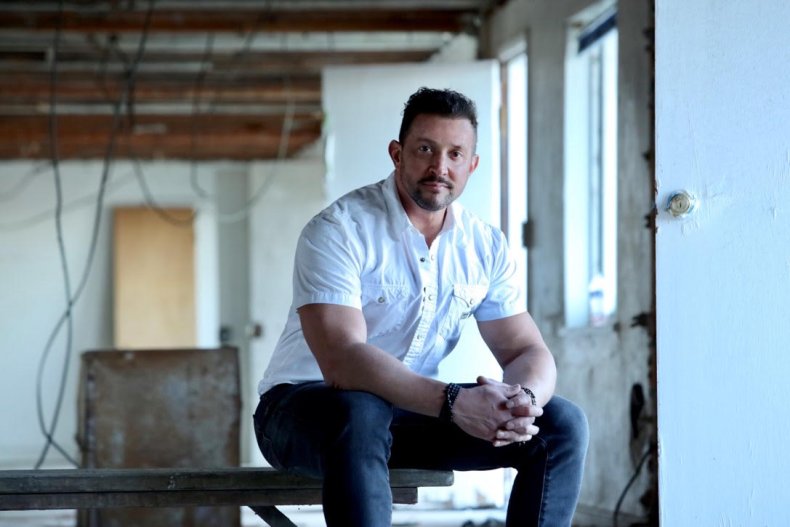 Proud of the result, which involved engaging in faith communities and citing "clear science," Williams says: "When Utahans see people suffering, they act. And when Utahans saw and heard the suffering of LGBTQ youth under conversion therapy, they were moved to action."
Think of the Adults
The measure also has the backing of conversion therapy survivors Jason Lindow, 29, and Justin Utley, 43, who were both raised in Utahan Mormon households and endured the practice in adulthood. They hope over 18s will also one day be protected by law.
Now a high school math teacher in the city of Herriman, Utah, Lindow had a sheltered childhood in Utah Spring City, and didn't even know being LGBT "existed at all" until he graduated from high school. A few years ago, Lindow came out as a bisexual trans man and now uses "he" pronouns, but previously presented as a woman and identified as a lesbian, and dated a woman during college.
As Lindow neared the end of his undergraduate degree, he told his bishop he'd like to complete an LDS mission to try to figure out how being gay fitted with his religious beliefs. Lindow was advised to have therapy to confirm he could handle having a female companion.
Like Dalley, Lindow didn't realise he was having conversion therapy until it was too late. In hour-long sessions once a week, the counselor tried to associate positive feelings with dating men and negative feelings with dating women.
"I do not think he realized the messages I was internalizing was, 'you're not enough, you're broken, you need fixing if you are going to be worth anything,'" says Lindow. "I felt like they were trying to break me apart as a person and from the shattered pieces try and put me back together again, somehow in a better form."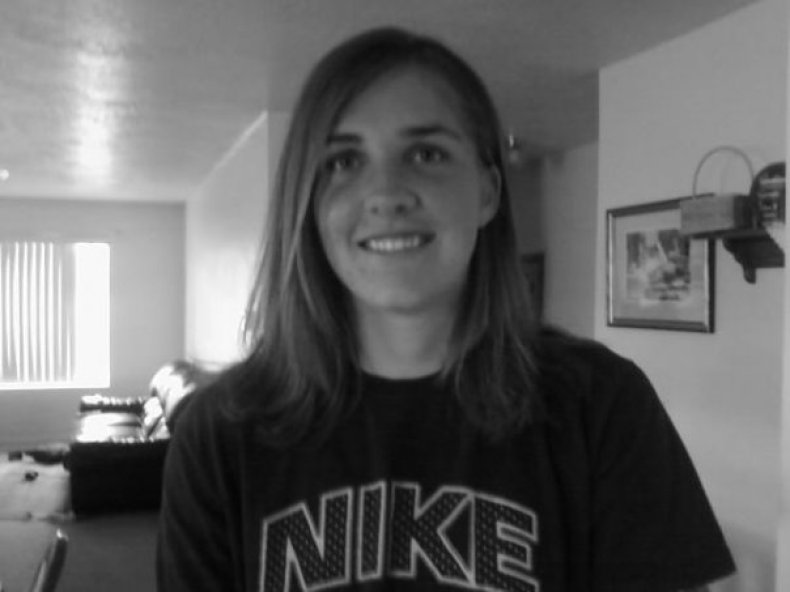 Lindow started to have physical reactions to feelings for girls. "Just the thought of attraction to a woman would make me feel sick," he says. Trying to crush these emotions, he started to feel dead inside, and taking higher and higher doses of sleeping pills.
"I just wanted to wake up and it to all be over, or not wake up at all," he says. The semester ended, giving Lindow the opportunity to travel to another part of the state. He realised the therapy was harmful and "never went back."
After starting to medically transition and identifiy as bisexual, Lindow has resigned from the church and feels "more alive than ever."
"I do not think I could have reached this feeling of pure happiness unless I had been allowed to be myself completely," says Lindow.
Utley, a singer who grew up in an LDS household in Salt Lake City, was similarly scarred by conversion therapy as an adult.
In his 20s, Utley came out to his bishop, who responded that he wasn't gay but rather had a "disorder," an "illness" that can be "fixed." Utley attended one-on-one therapy sessions, and was assured graduates from the program were now straight, although further details were never shared. "I was very hopeful that it was going to work," he says.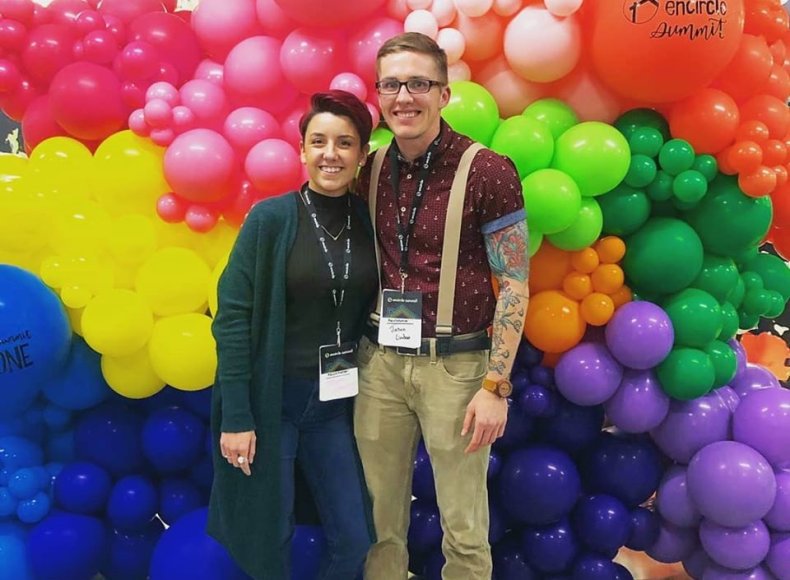 Utley took part in what were known as holding sessions, where men would embrace one another for long periods of time. This, participants were told, would fulfill them as men and in turn make them attracted to women. Of course after holding a man for four hours the clients would want to have sex as a release, says Utley, but he viewed it as bandaid. "That wasn't a fix to the problem."
After Utley rejected his therapist's attempts to blame his "overbearing" mother or his "absent" father for his sexuality, when his parents were neither of those things, the counselor was clutching at straws.
He convinced Utley he was sexually abused at the age of 7, but was suffering from post-traumatic stress disorder which he claimed was causing him to repress his memories. Utley had no recollection of such events. In fact, there was no evidence to suggest any of it happened. Still, the therapist teased out details of Utley's childhood, like rooms or homes that made him feel uncomfortable, and told him these were likely the locations where he was abused. The counselor told Utley not to come out as gay to his parents, but as a victim of sexual abuse.
After about a year, Utley's sexuality hadn't changed. "So, just like a lot of other guys that have been through this, I attempted suicide," he says. "I felt like I was failing. And as a Mormon, you're taught that in the next life you'll be perfect and that you won't have these problems that you have on Earth. And I thought, well, it's better for me to just take care of it now and get my life over with and and not have to deal with this anymore."
With the support from his friends and family who have "embraced him," Utley survived and has since seen an evidence-based therapist. Last year, he released a song called "Survivors," the proceeds of which went to state and national organizations working to ban conversion therapy.
"It definitely took going to another therapist that could help me through and navigate the damage that had been done by the conversion therapy," he says. "Those scars are still there, and they need to heal."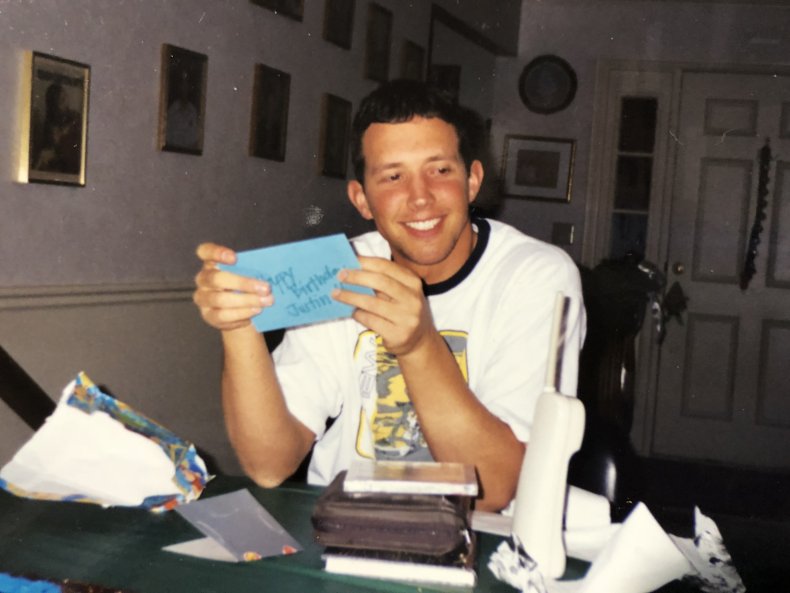 Dalley, Lindow, and Utley are grateful that young people in Utah will soon be protected from what they underwent. They hope the ban will raise enough awareness of the technique's dangers that parents won't send their children to unlicensed practitioners who can still operate, and adults won't seek it out.
Lindow urges: "I would hope someone who was over 18 would not do what I did and avoid the practice."
Dalley compares the ban to cigarettes. "Obviously you can make them illegal for children, but it's a harder argument to make for adults that are able to consent for themselves," he says. "I don't know that we have the argument that we need in order to make it so it would apply to everyone."
For now, Williams is content his state is in line with the 18 others that have passed conversion therapy bills.
"Parents make choices because they love their children," he says. "When we know better we do better. And now we know the damaging impact of conversion therapy. We encourage parents to first, love their children unconditionally, and second, seek out therapists who use evidence based treatment to care for their children.
"When we create a culture where LGBTQ youth know they are valued and loved, we will see an increase in their positive mental health and wellbeing. On January 22, Utah will be a safer place for LGBTQ youth," Williams says.
If you have thoughts of suicide, confidential help is available for free at the National Suicide Prevention Lifeline. Call 1-800-273-8255. The line is available 24 hours, every day.
The Trevor Project, which provides crisis intervention to LGBTQ young people, runs the TrevorLifeline 24/7. If you or someone you know is feeling hopeless or suicidal call 1-866-488-7386. Counseling is also available 24/7 via chat every day at TheTrevorProject.org/Help, or by texting 678-678