Utah Sees Vax Rate Jump After Urging of Mormon Leaders, but Conspiracies May Derail Effort
Last month, the Church of Latter-Day Saints' governing body, the First Presidency, issued what many considered to be its strongest statement regarding COVID-19, strongly encouraging members to get vaccinated and wear masks.
On Friday, the p reported that the Presidency continued to back this stance, instructing LDS leaders in California to not sign "religious exemption" forms.
For much of the Church's history, its leadership has promoted vaccination. This sentiment can be seen in data gathered prior to last month's announcement, when around 65 percent of church members said they accepted vaccination, according to a report by the Public Religion Research Institute.
However, the remaining 35 percent continue to stand as a threat to the LDS faith which, has long placed large in-person church gatherings at the center of its culture. And unfortunately for the First Presidency, it appears its statement have only had a short-lived effect in boosting vaccination rates amongst its members.
While PRRI has not released new data specific to Mormon vaccination rates, Utah, which is 61 percent Mormon, posted gains to its COVID-19 dashboard seven-day vaccination rate average after the First Presidency made its announcement. On August 19, a week after the announcement, the state's seven-day vaccine administration average jumped from 7,204 to 8,076.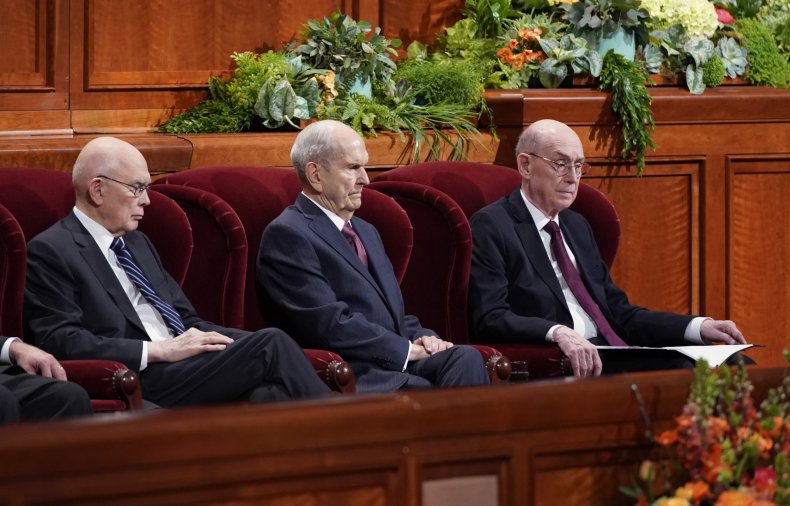 However, the following week of August 26 reported a drop in that average to 7,517. The week of September 2 that number fell to 7,267, and this September 9's average reflected a significant decline, falling to 5,476.
With Utah posting a full vaccination rate of 47 percent, it falls among the 15 least vaccinated states in the country. And while this figure and the previous data cannot solely be attributed to the state's Mormon community, it may be attributable to the state's most politically conservative population.
GALLUP reports that 46 percent of Republicans, compared to 6 percent of Democrats, refuse to take the vaccine. Matt Harris, an expert on Mormon history with Colorado State University Pueblo, sees that minority of individuals as being the church members who may be going against the wishes of the First Presidency.
"Because they become accustomed to these conspiracy theories over the years, it's easy for Latter Day Saints today to think the election was stolen or that vaccines are evil," Harris told Newsweek. "This is the way by which they've been indoctrinated into viewing the world and also government."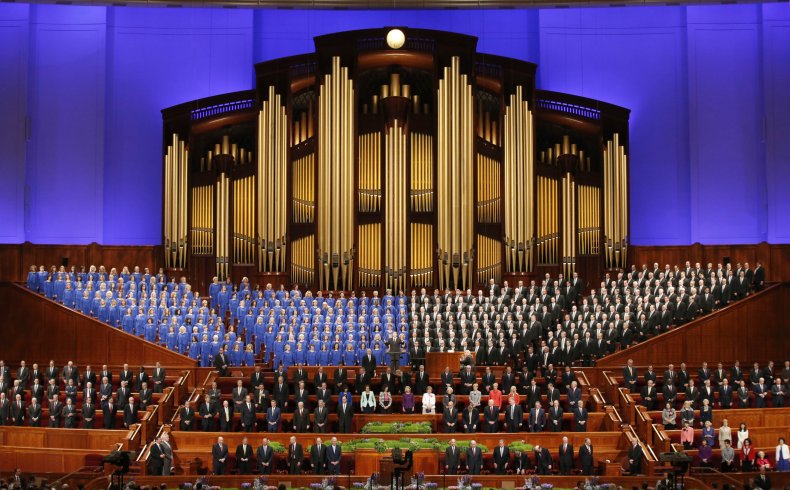 This messaging does not come from the First Presidency or the church itself. Harris describes the church and its leadership as "center right," describing its views as being a combination of traditional Christian values and internationally-minded cultural acceptance. Instead, Harris said this pocket of conspiracism comes from the far-right values of the John Birch Society, an entity tied to former leader Ezra Taft Benson.
Benson served as the church's 13th LDS president and prophet from 1985 until his death in 1994. Prior to that, he worked as secretary for the U.S. Department of Agriculture under U.S. President Dwight D. Eisenhower. His term with the Department ended in 1961, but Benson stayed involved in politics, becoming an ardent anti-Communist and developing an association with the John Birch Society.
The Society falsely claimed that Eisenhower and members of his cabinet were communists, which Harris said Benson started to believe. As Benson became more involved on the Society, Harris said his political leanings soon bled over into his church life, leading him to recruit a number of Mormons into the society and to start preaching his views during Sunday services.
By the time he became the LDS president, a number of church apostles had worked to reign in his views. Following Benson's claims that Martin Luther King Jr. was a communist and that American liberals were espousing communist ideas, members of the church started to view his rhetoric as a threat to their international humanitarian presence. Church leaders worked, and have continued to work, to push the church center-right, but Benson's rhetoric still plays a role in the views of those he influenced, Harris said.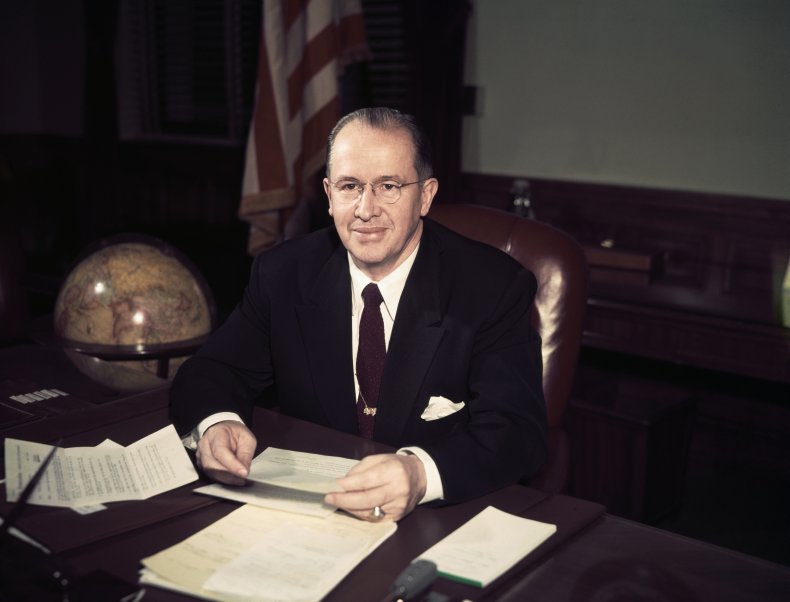 "Benson and his scouts had planted the seeds over at least three or four decades," Harris told Newsweek. "When Trump was elected in 2016, it sort of brought all of this to the surface."
While white evangelicals (22 percent) were the most likely to subscribe to QAnon beliefs, Mormons tied Hispanic protestants at 21 percent as being the second most likely religious group to hold those beliefs, according to a survey by the PRRI.
These beliefs often run in direct contrast to the values of Mormonism. Article of Faith 12 of the church writes, "We believe in being subject to kings, presidents, rulers, and magistrates, in obeying, honoring, and sustaining the law." Newsweek previously reported that two prominent Mormons, one a former bishop, the other president of Brigham Young University's College Republicans, cited that same article as a reason why the believe a majority of Mormons would submit to the shot if the First Presidency demanded it.
Harris has seen this phenomenon play out in his own family. LDS President Dr. Russell M. Nelson, a former cardiologist, stopped short of a mandate in last month's address. However, his urging was enough to inspire one of Harris' family members to get the shot, despite previously holding anti-vaccine sentiments and being, as Harris put it, "immersed in right wing extremism."
Conspiracy culture among America's Republicans does not appears to be going anywhere in the near future, with Reps. like Marjorie Taylor Greene (R-Ga.) and Madison Cawthorn (R-N.C.) openly promoting vaccine conspiracy theories. Nonetheless, it appears LDS leadership will continue to urge COVID-19 safety, while stopping short of imposing a church-wide mandate.
"To provide personal protection from such severe infections, we urge individuals to be vaccinated. Available vaccines have proven to be both safe and effective," the First Presidency wrote in last month's letter. "We can win this war if everyone will follow the wise and thoughtful recommendations of medical experts and government leaders. Please know of our sincere love and great concern for all of God's children."