Uvalde Native Matthew McConaughey's Gun Reform List Resembles Biden's
Actor Matthew McConaughey, whose Texas hometown recently experienced one of the deadliest school shootings in U.S. history, is calling for gun reform measures that resemble President Joe Biden's.
In an op-ed published Monday in the Austin American-Statesman, McConaughey urged Americans to transform the "gun control" debate into a discussion about responsible ownership and safety after 19 children and two teachers were killed last month at Robb Elementary School in Uvalde, Texas.
Like Biden, the Texas native is calling for increased background checks, raising the age requirement to purchase an assault rifle, and enabling "red flag" laws to give loved ones or police the chance to prevent individuals who might pose a threat to themselves or others from purchasing weapons.
However, where Biden has noted that the Second Amendment is not "unlimited" or "absolute," McConaughey stressed that gun ownership should be viewed as a fundamental right that requires responsible action.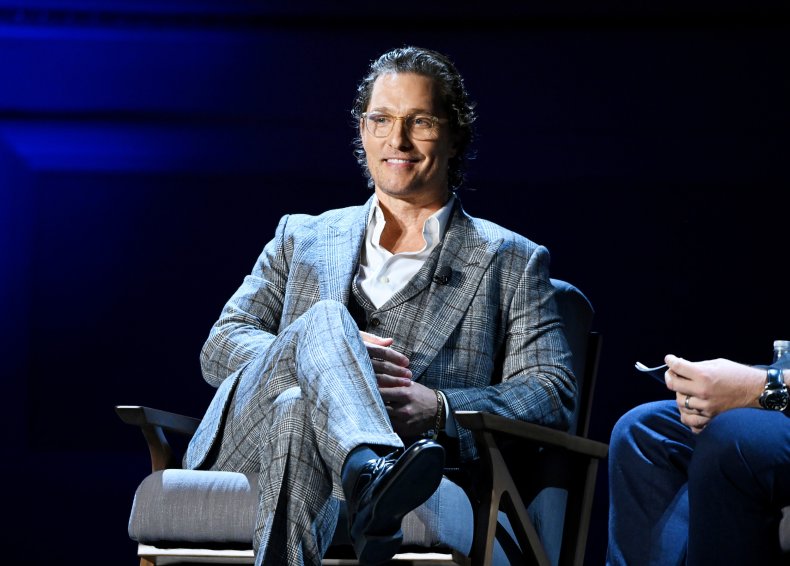 "I believe that responsible, law-abiding Americans have a Second Amendment right, enshrined by our founders, to bear arms. I also believe we have a cultural obligation to take steps toward slowing down the senseless killing of our children," McConaughey wrote.
"There is a difference between control and responsibility. The first is a mandate that can infringe on our right; the second is a duty that will preserve it. There is no constitutional barrier to gun responsibility. Keeping firearms out of the hands of dangerous people is not only the responsible thing to do, it is the best way to protect the Second Amendment. We can do both."
He also noted the importance of "integrating gun safety training, safe storage proposals, and bolstering school safety" while adding that local governments, companies, private organizations and individual citizens all have a role to play in enacting reform.
"I am not under the illusion that these policies will solve all of our problems, but if responsible solutions can stop some of these tragedies from striking another community without destroying the Second Amendment, they're worth it," he wrote. "This is not a choice between guns or no guns. It's the responsible choice. It's the reasonable choice."
He added that lawmakers on both sides of the political spectrum will need to "find common ground" on the issue, and to "step up and do what's right."
His op-ed came just days after Biden addressed the nation about pervasive gun violence across the country. In the past three weeks, mass shootings in New York, California, Texas and Oklahoma left dozens of adults and children dead.
While similar to McConaughey, the president's gun reform proposals go even further, with suggestions for Congress to someday ban all assault weapons and high-capacity magazines while also repealing the immunity that protects gun manufacturers from being liable for violence, and expanding mental health services across the U.S.
"How much more carnage are we willing to accept? How many more innocent American lives must be taken before we say enough? Enough," Biden said in a speech on Thursday.
"It's time to act. For the children we've lost, for the children we can save, for the nation we love, let's hear the call and the cry. Let's meet the moment. Let us finally do something."