'We Are Failing': Matthew McConaughey on Gun Control Amid Hometown Shooting
Matthew McConaughey has issued a call to action as he responded to Tuesday's mass shooting at an elementary school in his hometown of Uvalde, Texas.
At least 19 children and two adults were left dead after 18-year-old Salvador Ramos opened fire at Robb Elementary School at around 11:30 a.m. on Tuesday, according to the Texas Department of Public Safety.
An additional unspecified number of victims were wounded during the incident, which is the second deadliest school shooting since 2012's Sandy Hook shooting.
It occurred only a few days before the end of the school year on May 26.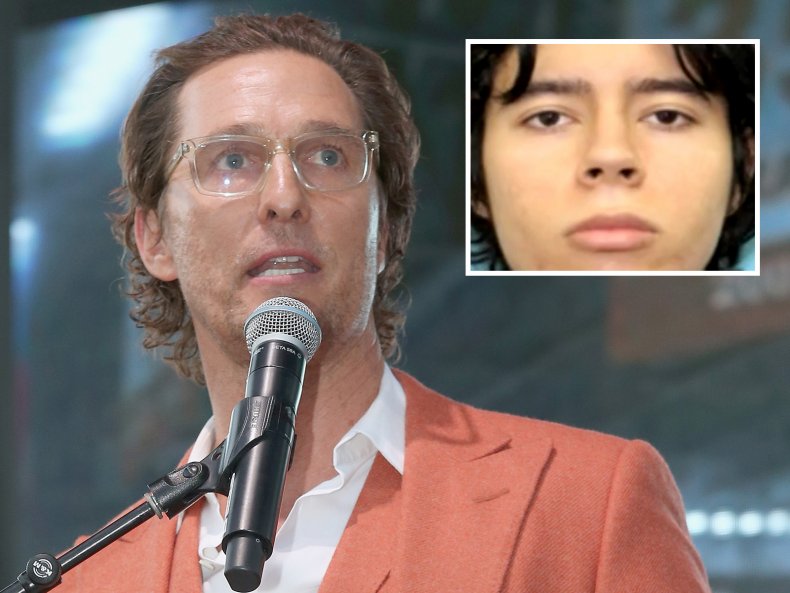 Reacting to the tragic news, Oscar-winning actor McConaughey took to his Twitter and Instagram accounts to share a statement in which he called on Americans to combat the nation's epidemic of gun violence.
"As you all are aware there was another mass shooting today, this time in my home town of Uvalde, Texas," he wrote. "Once again, we have tragically proven that we are failing to be responsible for the rights our freedoms grant us.
"The true call to action now is for every American to take a longer and deeper look in the mirror, and ask ourselves, 'What is it that we truly value? How do we repair the problem? What small sacrifices can we individually take today, to preserve a healthier and safer nation, state, and neighborhood tomorrow?'"
While McConaughey, who had previously announced that he was considering running for governor of Texas, did not explicitly call for tighter gun control laws, he described the issue as "an epidemic we can control."
"We cannot exhale once again make excuses, and accept these tragic realities as the status quo," he went on in his statement. "As Americans, Texans, mothers and fathers, it's time we re-evaluate, and renegotiate our wants from our needs.
"We have to rearrange our values and find a common ground above this devastating American reality that has tragically become our children's issue.
"This is an epidemic we can control, and whichever side of the aisle we may stand on, we all know we can do better. We must do better. Action must be taken so that no parent has to experience what the parents in Uvalde and the others before them have endured."
The father of three concluded his statement by acknowledging "those who dropped off their loved ones today not knowing it was goodbye, no words can comprehend or heal your loss, but if prayers can provide comfort, we will keep them coming."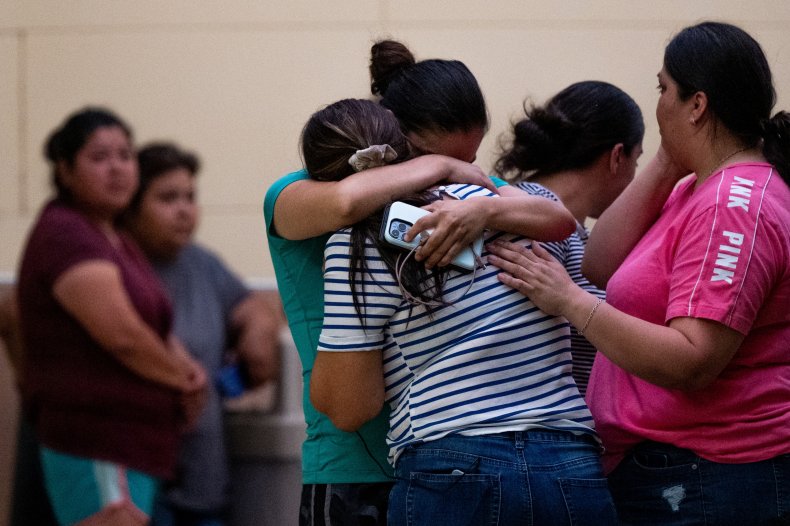 Gunman Ramos, a resident of Uvalde, was shot and killed by police after the shooting, Texas Governor Gregg Abbott said in a press conference.
Ramos was reportedly a student or a former student at Uvalde High School, according to San Antonio news station KSAT. Before the shooting at the school, he allegedly also shot his grandmother, whose condition was unknown.
President Joe Biden delivered remarks from the White House Tuesday evening after news of the tragedy broke.
He asked the nation to pray for the families impacted by the deadly shooting and asked when the U.S. would "stand up to the gun lobby," listing other similar incidents in recent years like the Sandy Hook Elementary School and Marjory Stoneman Douglas High School shootings.
"I am sick and tired of it," Biden said. "We have to act. Don't tell me we can't have an impact on this carnage."
Biden said he spent his career as a senator and vice president working to pass common sense gun laws, and while they can't prevent all tragedies, "we know they work and have a positive impact."
"Why do we keep letting this happen? Where in God's name is our backbone to have the courage to deal with and stand up to the lobbies?" he said.
He called on the U.S. to turn the "pain into action," adding: "We have to do more."