Texas Governor Greg Abbott identified the man accused of fatally shooting 15 people in an elementary school in Uvalde Tuesday as 18-year-old Salvador Ramos.
Ramos was a resident of Uvalde. He allegedly opened fire in the school at about 11:30 a.m., fatally shooting 14 students and one teacher, Abbott said during a press conference.
"He abandoned his vehicle and entered into Robb Elementary School in Uvalde with a handgun—and he may have also had a rifle, but that is not yet confirmed," Abbott said. "He shot and killed, horrifically, incomprehensibly, 14 students and killed a teacher."
He was shot and believed to be killed by police after the shooting, Abbott said.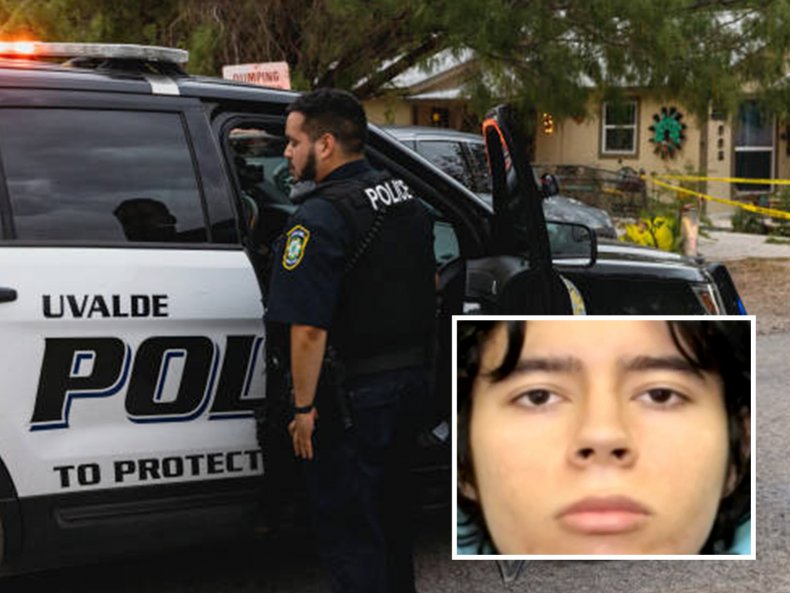 Ramos was reportedly a student or a former student at Uvalde High School, according to San Antonio news station KSAT. Before the shooting at the school, he allegedly also shot his grandmother, whose condition was unknown.
The shooting, which was the second deadliest school shooting since 2012's Sandy Hook shooting, remained under investigation. It occurred only a few days before the end of the school year on May 26.
It was also the deadliest school shooting in Texas history, according to KSAT.
Many details, including what could have been Ramos' motive or if he knew any of the victims, were unknown to the public Tuesday evening. Uvalde Medical Center said they received 13 children for treatment, two others were taken to hospitals in San Antonio—about 85 miles east—and one other child is pending transfer.
Ramos is believed to have been the only shooter, police said, according to KSAT. Several students were being treated in the emergency rooms of local hospitals for injuries suffered during the mass shooting, and their families were being notified.
It also remained unknown if he was known to police before the shooting.
President Joe Biden had been briefed on the shooting, Press Secretary Karine Jean-Pierre wrote in a tweet. "His prayers are with the families impacted by this awful event, and he will speak this evening when he arrives back at the White House," she wrote.
Texas officials responded to the shooting Tuesday afternoon, expressing their heartbreak over the situation.
"Heidi & I are fervently lifting up in prayer the children and families in the horrific shooting in Uvalde. We are in close contact with local officials, but the precise details are still unfolding. Thank you to heroic law enforcement & first responders for acting so swiftly," wrote Senator Ted Cruz.
Updated 05/24/2022, at 6:26 p.m. ET: This story has been updated with additional information and background.