Uzbekistan's President Plans to Drop Soviet Exit Visa System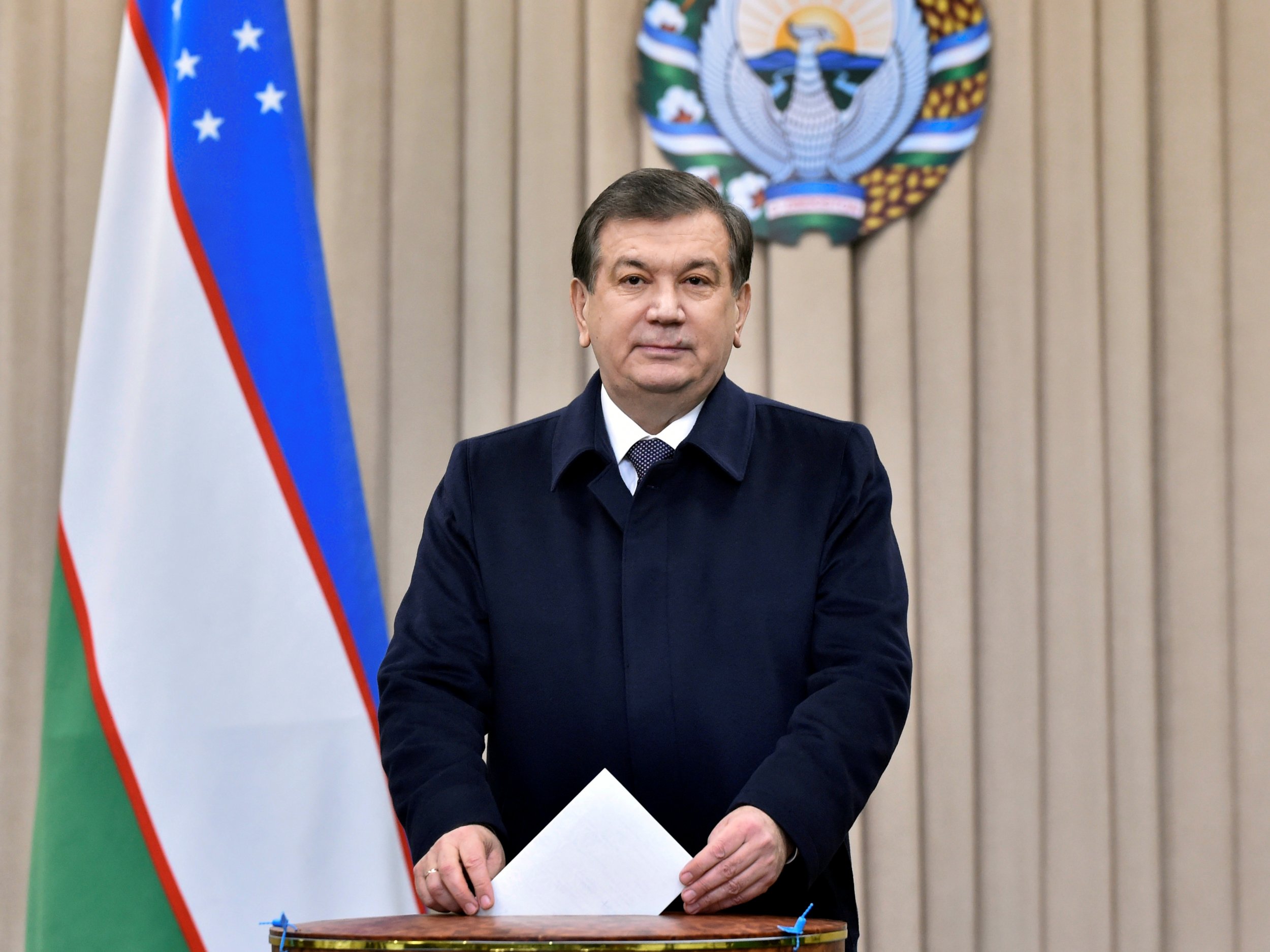 Uzbekistan's new president has called for the abolition of restrictive, Soviet-era laws on overseas travel, provoking questions about how open the country will be under his rule.
President Shavkat Mirziyoyev succeeded the first and only other leader of modern Uzbekistan, Islam Karimov, after Karimov's death from an apparent heart condition late last year. Karimov's regime was notorious for retaining numerous Soviet-era practices, despite the union's collapse in 1992, including the requirement that Uzbek nationals apply for exit visas to leave the country.
In a decree published on the government website Tuesday, Mirziyoyev suggested that legislators scrap the exit visa for Uzbek citizens, which follows his request in December to allow nationals of 27 countries visa-free entry to his country as well.
The Communist exit visa policy has been abolished by all of Uzbekistan's neighbors and is rarely applied anywhere else in the world—with one notable exception being North Korea.
Although the move could signal the metaphorical tearing down of historic walls in one of the most insular former Soviet regimes, much about its implementation remains unknown, says Annette Bohr, associate fellow of the Russia and Eurasia Programme at Chatham House.
"Only a handful of countries in the world have kept this Communist-era restriction," she says. "The way it works is you have to apply for it two weeks in advance. It costs $25 and it requires regular renewal. Right now it is a requirement for all citizens who want to travel abroad. Anyone who writes something that is undesirable would not get one."
According to Bohr, however, it remains to be seen if Uzbekistan will replace the exit visa policy with an equally restrictive practice, such as that in Turkmenistan, which can blacklist citizens from leaving the country—something they usually learn when they are already at the airport.
"The removal of the exit visa regime is not a great achievement by itself," Bohr says. "Given Uzbekistan's particular concern about terrorism, it is likely to want to be more vigilant. They are just not ready to forego these stringent restrictions. We have seen with the delay of the visa-free regime to 27 countries, which was initially meant to take effect in April."
Earlier this month, the Uzbek government announced that this change will not come into effect until 2021—a decision Bohr says was influenced by Uzbekistan's security apparatus, which still holds much sway in public affairs.
"This is not to say there won't be reforms particularly with regional travel," Bohr says. "But Mirziyoyev is very likely to act as the product of the system which he seeks to perpetuate, rather than a radical reformer."