Putin Vows to Be Uzbekistan's Ally During Karimov Succession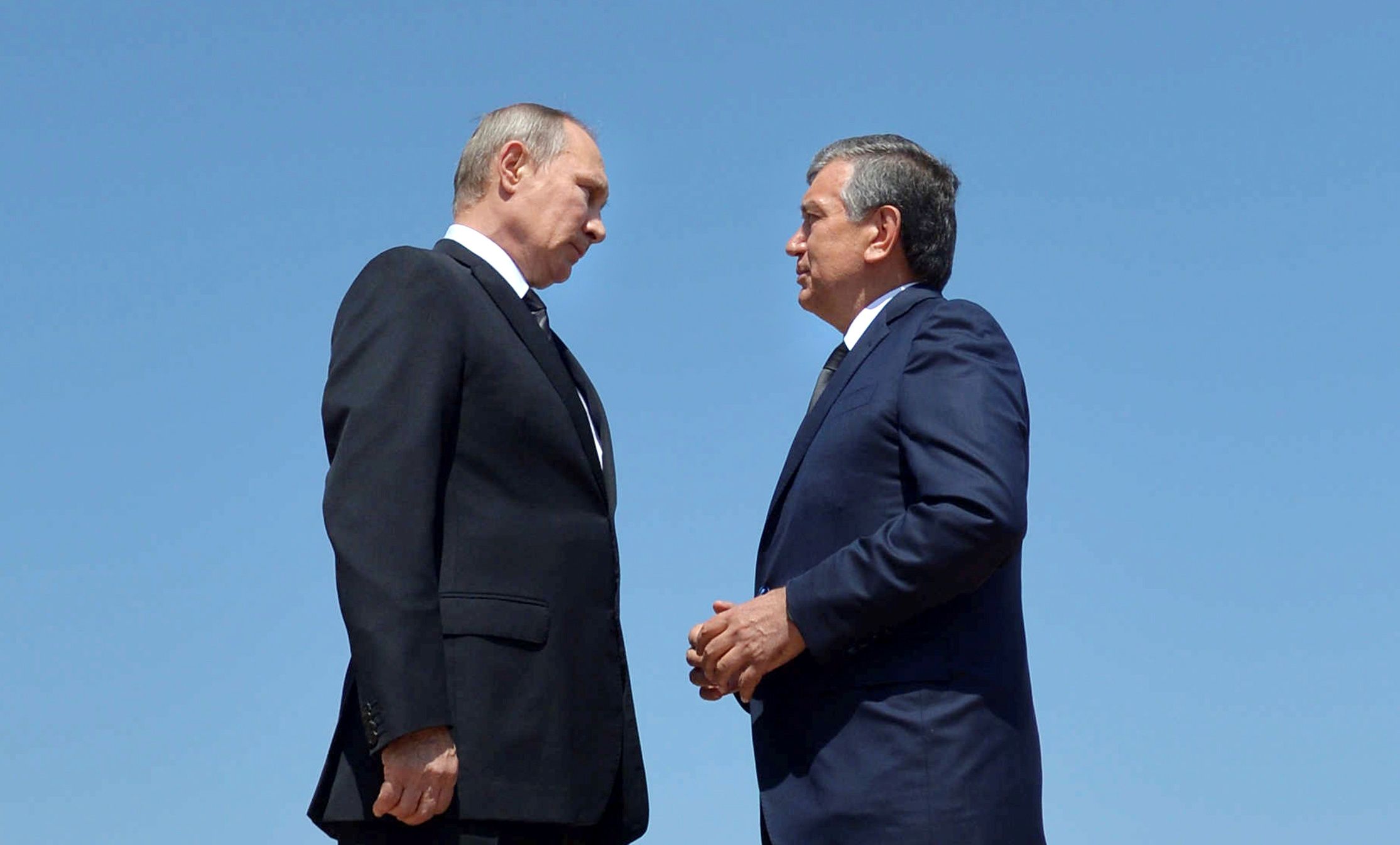 Russian President Vladimir Putin has vowed to support Uzbekistan "as the most trustworthy of friends" as he paid his respects to the country's late president, Islam Karimov and met with his potential successor, the Kremlin announced on Tuesday.
Karimov was confirmed dead on Friday after the Uzbek government spent the week dismissing he had suffered a fatal stroke over the previous weekend. At 78, he was the oldest leader from the ex-Soviet Union states and among the longest reigning, having been in power before the union's break-up in 1992. His death has raised questions about who should succeed the only leader independent Uzbekistan has ever had.
Putin arrived in the Uzbek city of Samarkand, where Karimov is buried, on Tuesday and met with Prime Minister Shavkat Mirziyoyev. He is one of a triumvirate of Uzbek officials who are set to be influential in appointing a successor. The other two are the finance minister and the head of security services.
Putin's meeting with the Uzbek prime minister, whom he kept in close contact with before beginning his third term as president, is among the favourites to succeed Karimov. The meeting itself was an acknowledgement of Mirziyoyev's influential position, since he is not officially acting leader of the country.
Parliament's upper house chairman Nigmatilla Yuldoshev is acting president, though Mirziyoyev was the one leading funeral proceedings for Karimov and has been the most vocal figure since the president's demise.
During his meeting with Putin, Mirziyoyev thanked him repeatedly for his visit, saying that "the whole country is proudly noting how (Putin's) gesture, means a lot."
"I think your visit to Uzbekistan today speaks to your personal relationship with our respected Islam Abduganievich (Karimov) and your attitude to the Uzbek people," Mirziyoyev said. "This is the shoulder of a true friend."
He vowed to continue "building and strengthening" the ties between Russia and Uzbekistan and "growing this serious potential."
Putin recalled Karimov worked to create "strategic" ties between the two countries and hoped they would develop further.
"We, for our part, will do everything to further this trajectory of our mutual development, supporting the Uzbek people and the Uzbek government," Putin stated. "You can rely on us in the full capacity of the most trustworthy of friends," he added.
Russia has been one of the most visible foreign states, participating in the mourning for Karimov as Prime Minister Dmitry Medvedev attended his funeral last week.
Despite Putin's kind words about Karimov, Uzbekistan's partnership with Russia was considerably more limited compared to some of its neighbours, not participating in Russia's economic Eurasian Union and opting out of its military alliance in 2012.
Karimov also took aim at Russia's wider efforts to form a commonwealth of ex-Soviet states, saying last year that Uzbekistan would never jeopardise its sovereignty by being part of the bloc.