VA Secretary Robert Wilkie Praised Confederate President as 'Martyr' to a 'Lost Cause'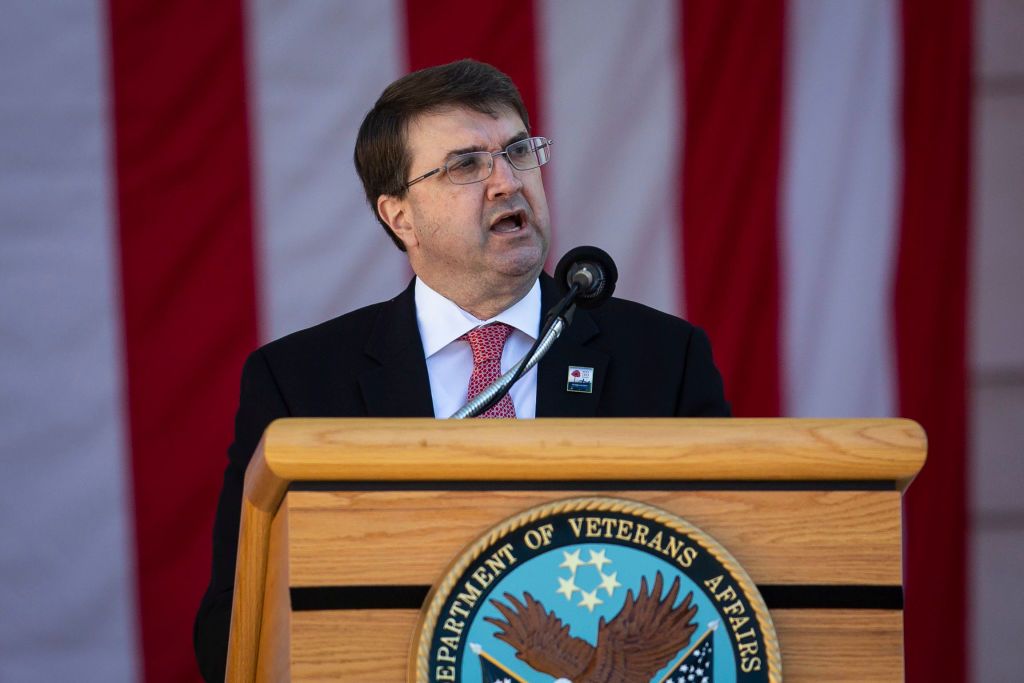 Secretary of Veterans Affairs Robert Wilkie offered praise for Confederate President Jefferson Davis in a 1995 speech unearthed by CNN's K-File.
Wilkie, at a U.S. Capitol event hosted by the United Daughters of Confederacy, said "Today marks the 187th anniversary of the birth of Jefferson Davis; planter, soldier, statesman, President of the Confederate States of America, martyr to 'The Lost Cause,' and finally the gray-clad phoenix ― an exceptional man in an exceptional age."
Read more: Who has Robert Mueller indicted? Full list of everyone charged as result of Russia collusion investigation
In the speech, Wilkie went on to defend the memory of Confederate soldiers.
"To view our history and the ferocity of the Confederate soldier solely through the lens of slavery and by the slovenly standards of the present is dishonest and a disservice to our ancestors," Wilkie reportedly said.
"We can't surrender American history to an enforced political orthodoxy dictated to our children by attention-starved politicians, street corner demagogues, and tenured campus radicals."
At the time of delivering the speech, Wilkie was working as a staffer for Republican North Carolina Representative David Funderburk.
Wilkie has longstanding links to the the neo-Confederate movement, which seeks to cast the Confederacy in a heroic light and downplays its defense of racism and slavery.
He attended events marking Davis' birthday and remembering the soldiers of the Confederacy as recently as 2005.
The term "lost cause" is frequently used by sympathizers with the neo-Confederate movement to refer to what they regard as the Confederacy's fight for a noble cause.
In a statement, VA press secretary Curt Cashour noted that numerous presidents have "participated in events recognizing Civil War Veterans years ago."
Cashour said the events Wilkie attended "were strictly historical in nature, and as Secretary Wilkie said at his confirmation hearing in June, he stopped participating in them once the issue became divisive."
Wilkie's support for the Confederacy was exposed before his confirmation as VA secretary in June.
In recent years Confederate monuments have become a source of fierce controversy, with hundreds removed from towns and cities across the U.S. in the wake of the 2012 Charleston shooting. Gunman Dylann Roof had posed in pictures posted online alongside a Confederate flag.