VA State Senator Urges Trump to Declare Martial Law as Electoral College Affirms Biden Win
Virginia state senator Amanda Chase threw her support behind President Donald Trump's refusal to concede to former Vice President Joe Biden, going so far as to say that the commander in chief should declare martial law and let the military oversee another election.
On Monday, the Electoral College affirmed Biden's victory, prompting more Senate Republicans, including Majority Leader Mitch McConnell, to recognize Trump's challenger as the next president. While some of Trump's closest allies have acknowledged Biden's victory, the president himself has not indicated he has plans to give up the fight to stay in power.
Chase, who is looking to garner the Republican nomination for governor, also refuses to accept the results, writing in a Tuesday Facebook post that Biden "is not my president and never will be." She praised Trump for having a "backbone" and advocated for him to declare martial law, a recommendation made by General Michael Flynn, who Trump pardoned on November 25.
On December 1, Flynn posted on Twitter an ad from the We The People Convention, a Tea Party-affiliated group, that called for Trump to invoke martial law to allow the military to oversee a "new free and fair federal election." The former national security adviser reiterated that Trump has a "number of paths" to the presidency during a Sunday interview with Fox Business, and was confident that he'd be the next president.
"Asked on a scale of one to 10 who'll be the next president, I'd say 10, Donald Trump," Flynn said.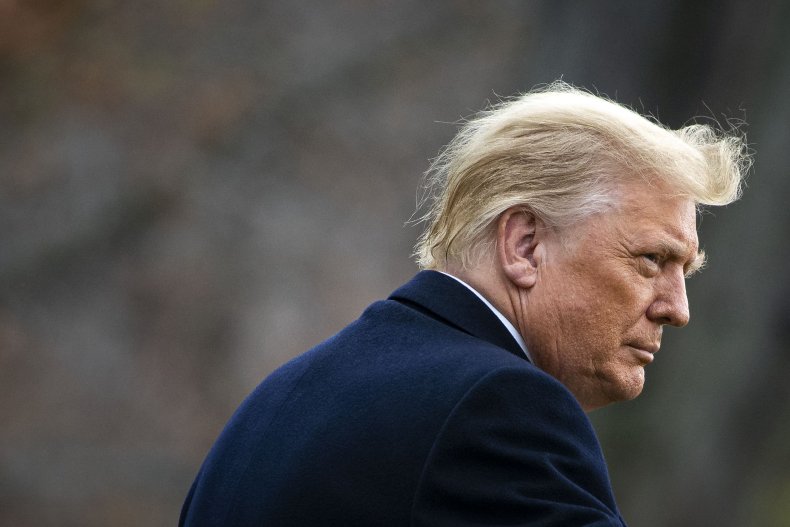 Bill Banks, a Syracuse University professor with expertise in constitutional and national security law, told the Military Times the martial law proposal was "preposterous." He said it has no "place in the United States absent a complete breakdown of civil governing mechanisms."
Along with advocating for Trump to declare martial law, Chase said she joined The Virginia Project and Sidney Powell, an attorney that appeared at Trump campaign press conferences, to "expose what I and others believe is extensive fraud here in Virginia." She asked for attorneys, auditors and people willing to "help with the cause" to reach out to serve as volunteers.
"We cannot allow them to get away with this ... January 6 will be a big day," Chase wrote. "Keep praying and keep the faith."
January 6 is when Vice President Mike Pence will preside over the official tallying of the Electoral College votes. Representative Mo Brooks is leading a group of allies in the House of Representatives to challenge the results in five key states Trump lost—Arizona, Pennsylvania, Nevada, Georgia and Wisconsin. However, for them to bring their challenges, they must be submitted in writing with a senator's signature, and so far no Republican has stepped up to the task.
It's believed to be the long shot of all long-shot attempts at overturning the election results because for the challenge to stand, both chambers of Congress must vote to disqualify a state's votes. It hasn't happened since the 19th century and since Democrats control the House, a challenge is unlikely to garner the support it needs.
Newsweek reached out to Chase for comment but did not receive a response in time for publication.