Valentine's Day: Gift a Hissing Cockroach For Your Loved (or Ex-Loved) One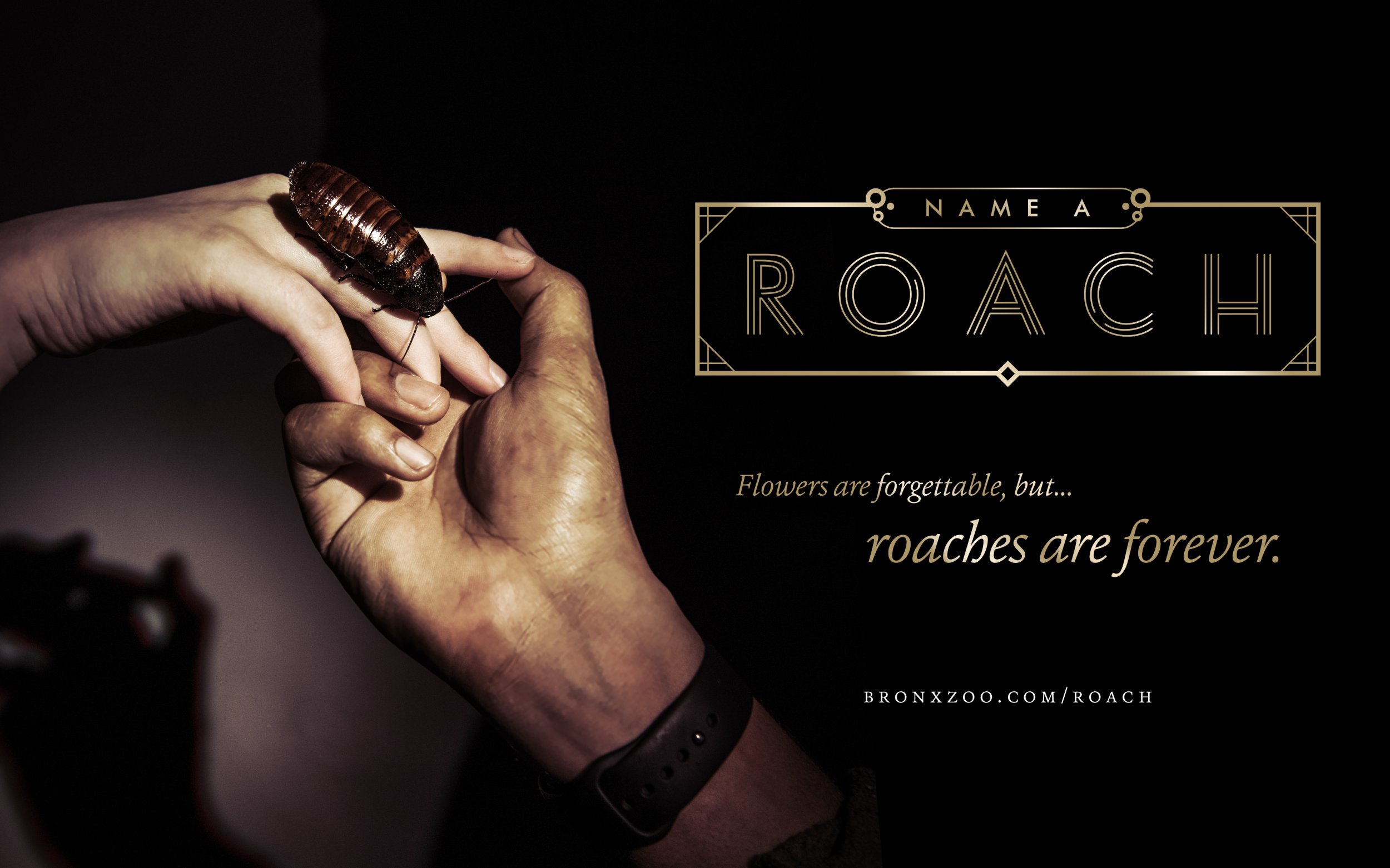 It's almost time for Valentine's Day, perhaps the most dreaded unofficial holiday of the year. If you're still uncertain about what to give to your loved one this year (or yourself, if you're celebrating Single Awareness Day), consider something unusual: a giant cockroach.
Well, they won't be able to actually bring their roach home, but every time they visit the Bronx Zoo, they can say hello to their personally named critter. Since 2011, the New York-based zoo has offered visitors the chance to name one of their thousands of Madagascar hissing cockroaches, as part of their "Name-a-Roach" fundraiser.
The promotion offers a "light-hearted, fun way to reach out to someone on Valentine's Day to let them know that you are thinking about them," John F. Calvelli, the Wildlife Conservation Society's Executive Vice President of Public Affairs, said in a statement. "Roses wither, chocolates melt but roaches are forever. Nothing lasts longer than a roach, so it could be sent as a symbolic gesture about how long your love will last or exactly the opposite."
If you named a roach last year, expect to dish out some extra money this year because minimum donations for the hissing bugs have increased from $10 per roach to $15. The price includes an emailed certificate announcing that the roach has been named. But if you really want to splurge, for an additional $60 you can get a package which includes a paper certificate, roach pin, roach-themed socks, a box of chocolates (thankfully, without roaches).
The number of sales in years past indicate that there's either more cockroach-lovers out there than you may expect, or more people looking to benefit the WCS, which is where proceeds from the promotion go.
"Thousands of hopeless romantics from around the world have named Madagascar hissing cockroaches at WCS's Bronx Zoo after their favorite loved one, 'ex' or mother-in-law," according to an emailed statement.
Although the zoo doesn't publicly announce specific names, they note that roaches have been given names of famous politicians, musicians and actresses.
Whether your significant others are into cockroaches or not, it's sure to be a gift they'll never forget.