Valtteri Bottas: Mercedes Now Know How to Handle Rivalries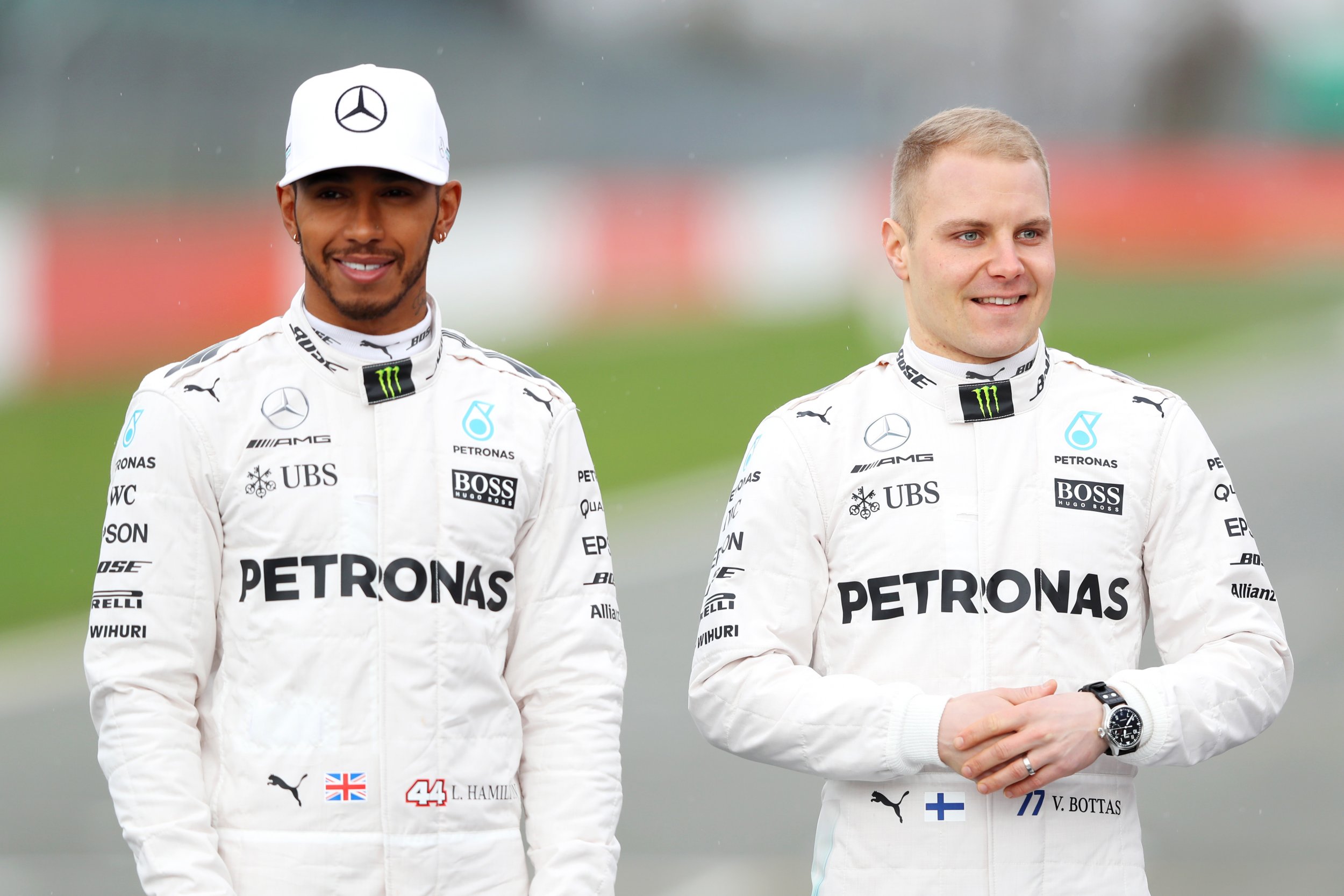 Valtteri Bottas believes Mercedes has learned from the example of Lewis Hamilton and Nico Rosberg in dealing with intra-team rivalry.
Hamilton had an occasionally fraught relationship with Rosberg, who succeeded him as world champion in 2016 before Rosberg's surprise retirement in December 2016. The German was replaced at Mercedes by Bottas, who drove for Williams F1 between 2013 and 2016.
In one memorable incident at the United States Grand Prix in Austin, Texas, in October 2015, Rosberg tossed his cap back at Hamilton live on television.
In Monaco in May 2014, Hamilton hinted at an act of sabotage by Rosberg when a mechanical error for the German prevented him from taking pole in a qualifying session, answering "potentially" when asked if Rosberg had tried to slow him down.
"As a team they [Mercedes] have also learned a lot about how to deal with those situations, and they have had so many different scenarios with the two drivers that I am sure there is massive help and guiding from the team as well," Bottas told Motorsport.com.
"I am sure that the rules will be quite strict about what you can do and what not. So obviously we all want to race each other and that is possible, but in case there are any issues the team can always control it."
Mercedes showed its new W08 car in public for the first time Thursday, at Silverstone in England's east Midlands.