Vanessa Bryant Calls Staples Center 'House That Kobe Built' After Crypto Renaming Reports
Vanessa Bryant, widow of Lakers legend Kobe Bryant, has reacted to the Los Angeles' Staples Center being renamed Crypto.com Arena, calling the venue: "The House That Kobe Built."
It was announced late Tuesday that the 20,000-seat downtown venue—which is home to NBA teams the Lakers, Kings and Clippers, as well as the WNBA's Sparks—will be named for the Singapore cryptocurrency exchange as part of a $700 million deal.
Bryant, whose late husband enjoyed huge success at the Lakers, took to her Instagram Story soon after the revelation to share her own reaction.
Posting a photo of the imposing venue with an image of her husband emblazoned on on the front of the building, she wrote: "Forever known as 'The House That Kobe Built.'"
The Staples Center was often affectionately referred to in such terms following the NBA hall of famer's death, in recognition of his 20-year career at the Lakers.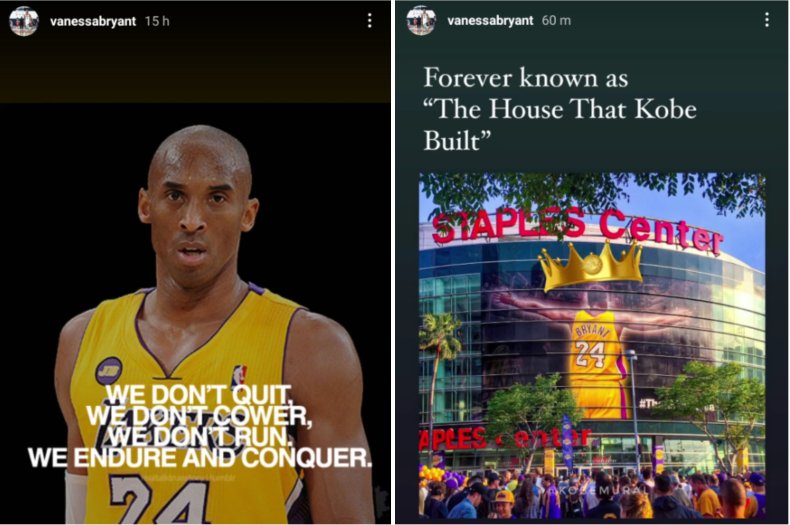 Kris Marszalek, Crypto.com's chief executive, told the Los Angeles Times "the next decade belongs to crypto" and that the renaming puts L.A. and the venue "right at the center of it."
"In the next few years, people will look back at this moment as the moment when crypto crossed the chasm into the mainstream," he added.
The venue got its original name back in 1997, when Staples Inc. paid $100 million for naming rights for 10 years. Per the Los Angeles Times, Staples signed a deal for naming rights in perpetuity in 2009, though sports and entertainment giant AEG bought the rights back for an undisclosed sum in 2019.
Sportsman Kobe Bryant and his 13-year-old daughter, Gianna, were among a group of nine people who were killed when the helicopter they were flying in crashed near Calabasas, California, in January 2020.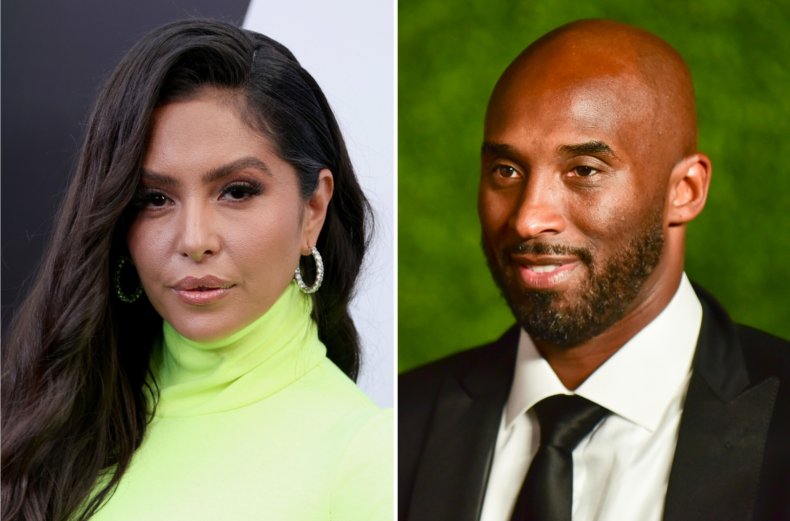 Earlier this year, his widow filed a civil lawsuit against Los Angeles County, alleging that deputies who arrived at the crash scene had "used personal cell phones to take and share gratuitous photos of the dead children, parents and coaches."
Vanessa Bryant is seeking undisclosed damages, claiming civil rights violations, negligence, emotional distress and violation of privacy.
This week, a judge ruled that Vanessa Bryant must turn her therapy records over to Los Angeles County showing her emotional distress. County lawyers requested U.S. District Court Magistrate Judge Charles Eick to review her records, which was granted.
Judge Eick wrote: "Plaintiff has waived her psychotherapist-patient privilege by placing into controversy the reportedly extraordinary, continuing emotional distress allegedly resulting from Defendants' photograph-related actions or inactions."
Earlier this year, Vanessa Bryant and the relatives of the other helicopter crash victims reached a confidential settlement agreement in a wrongful death lawsuit against the estate of pilot Ara Zobayan, who also died in the crash. They also sued Island Express Helicopters, the company that owned and operated the helicopter.