Kansas Vans Employee Fired after Allegedly Swearing at Teen Wearing MAGA Hat: 'Sure He's Heard It Before'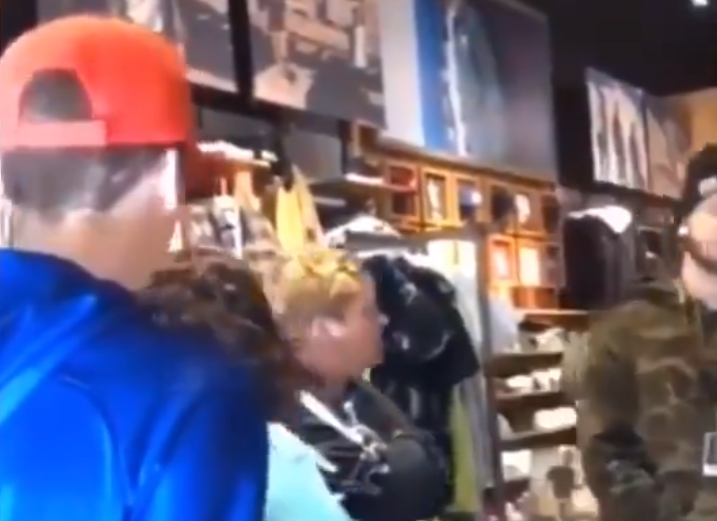 An employee at a Vans clothing and shoe store in Kansas has been fired after a teen wearing a 'Make America Great Again' hat claimed he was told "f*** you."
Footage of the incident recorded on a cell phone was published to social media on February 17, showing the mother of the teenager confronting a store manager about an expletive the day prior. The store at the center of the furore is located in Oak Park Mall in Overland Park.
The video has been viewed thousands of times on social media platforms—leading the popular skateboarding brand to respond publicly in a Twitter comment published yesterday.
"Our primary focus is to provide the best customer service experience. The actions and comments from one employee in our Oak Park location are in contrast with our company's values and belief in personal expression," the company's official PR statement read.
A spokesperson confirmed: "The employee is no longer with the company." News that the employee had been fired was first reported by KCTV. The individual has not been identified.
In the cell phone recording of the Kansas store altercation, the teenager is seen wearing the red cap and a blue hoodie. "I'm sure he's heard it before," the Vans employee can be heard saying in response to the mother asking what he said to her son—who has also not been named.
Later in the video, now addressing the store manager, the mother said: "My son walked into the store, that gentleman first told him 'take off your hat', a 14-year-old child, he said 'f-you' to my son. My son said nothing to him, did nothing. He did nothing, absolutely nothing."
The mother demanded the businesses corporate office information after the store manager responded: 'I'm sorry guys, just go about your business."
"I came in to have a very decent discussion with him and once again got totally disrespected by him. It's all on your video," the mom added. "I tried to have a very respectful, very respectful conversation with him and it was disgusting how it was handled, to 14-year-old children that did nothing to him. And then he came up and got into the face of one of them also."
As the manager gets the corporate details and provides the mother with a pen, a voice from behind the cell phone camera is heard saying: "I was hoping he would hit me."
Ryan Fournier, the chairperson of a group called Students For Trump, shared the footage to his 634,000 followers last weekend. "Let's get him fired," he tweeted about the staffer.
The Make America Great Again (MAGA) hat was popularized by Donald Trump. The motto was a major slogan during his 2016 presidential election campaign. The hat, which is typically red, sells for $25 and is "proudly made in USA," Trump's website says.
Last Saturday, a 57-year-old suspect was arrested after allegedly pointing a loaded gun at a Kentucky couple who were each wearing MAGA hats while out shopping in Bowling Green.
Kansas Vans Employee Fired after Allegedly Swearing at Teen Wearing MAGA Hat: 'Sure He's Heard It Before' | U.S.