Vaping With Fake Pot Leads to Two U.S. Army Deaths and Dozens of Hospitalizations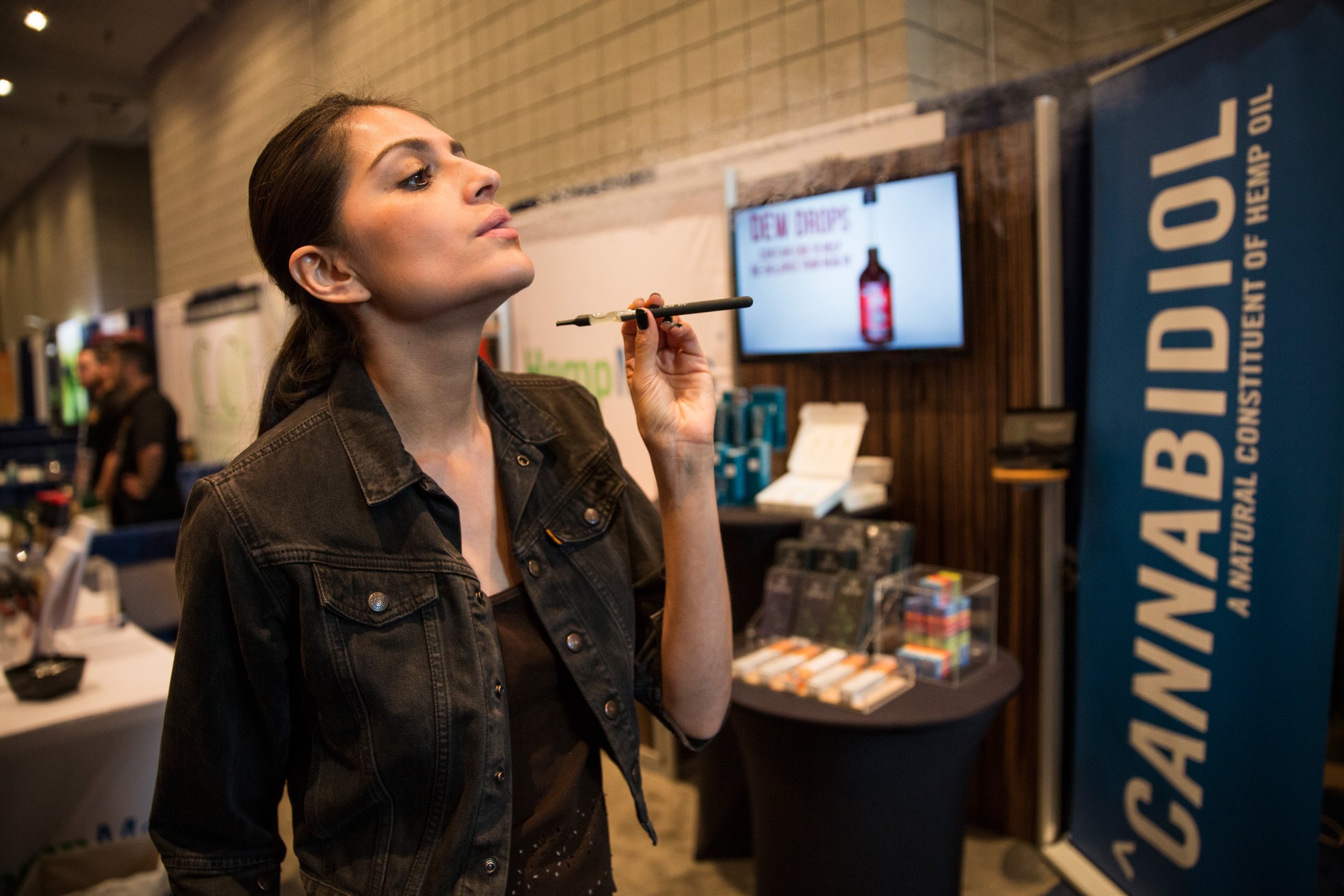 An alarming number of military personnel were sent to the hospital in January after experiencing health problems potentially related to cannabidiol (CBD) oil. The U.S. Army has since warned the public about the possible dangers of vaping synthetic cannabinoid, a non-psychoactive ingredient found in cannabis.
Two medical centers in North Carolina have treated more than 60 patients from the military who arrived with symptoms possibly related to vaping products with CBD oil, according to a statement issued by the Army Public Health Center. An additional 33 troopswith similar symptoms visited doctors in Utah, the Associated Press reports.
The warning advised soldiers to stay away from all e-cigarettes and vapor pens that may contain CBD oil, tetrahydrocannabinol (THC) or synthetic cannabinoids. Officials acknowledged that there's not concrete evidence pure CBD can contribute to ill health, but the oils "most likely" have synthetic CBD, THC (the psychoactive ingredient in cannabis), or other compounds in place of pure CBD oil.
Patients' symptoms ranged from headache and nausea to confusion, disorientation, and seizure. Two marines who experienced seizures ended up dying from falls or accidents, the center reports.
"The problem has the potential to spread quickly across the Army," officials warned in the statement.
Current U.S. Army regulations prohibit soldiers from using marijuana or any other cannabis-based products. Therefore, many often turn to synthetic products, CBS News reports.
"The health of our forces remains a top priority, and we are working diligently to better educate our soldiers on the potentially adverse health effects associated with using vaping oils with unknown substances," Chanel S. Weaver, a spokesperson for the Army Public Health Center, told The Fayetteville Observer.
Weaver also noted that the center will continue to "monitor this issue and provide updates as new information becomes available."
In April, the U.S.Navy banned e-cigarettes due to safety, not health concerns. According to NavyTimes, that new policy came in the wake of several devices exploding and causing serious injuries, including burns and facial disfigurement, among soldiers aboard ships. The ban officially went into effect on May 14, 2017.