Las Vegas Gunman's Hotel Room Won't Be Rented Again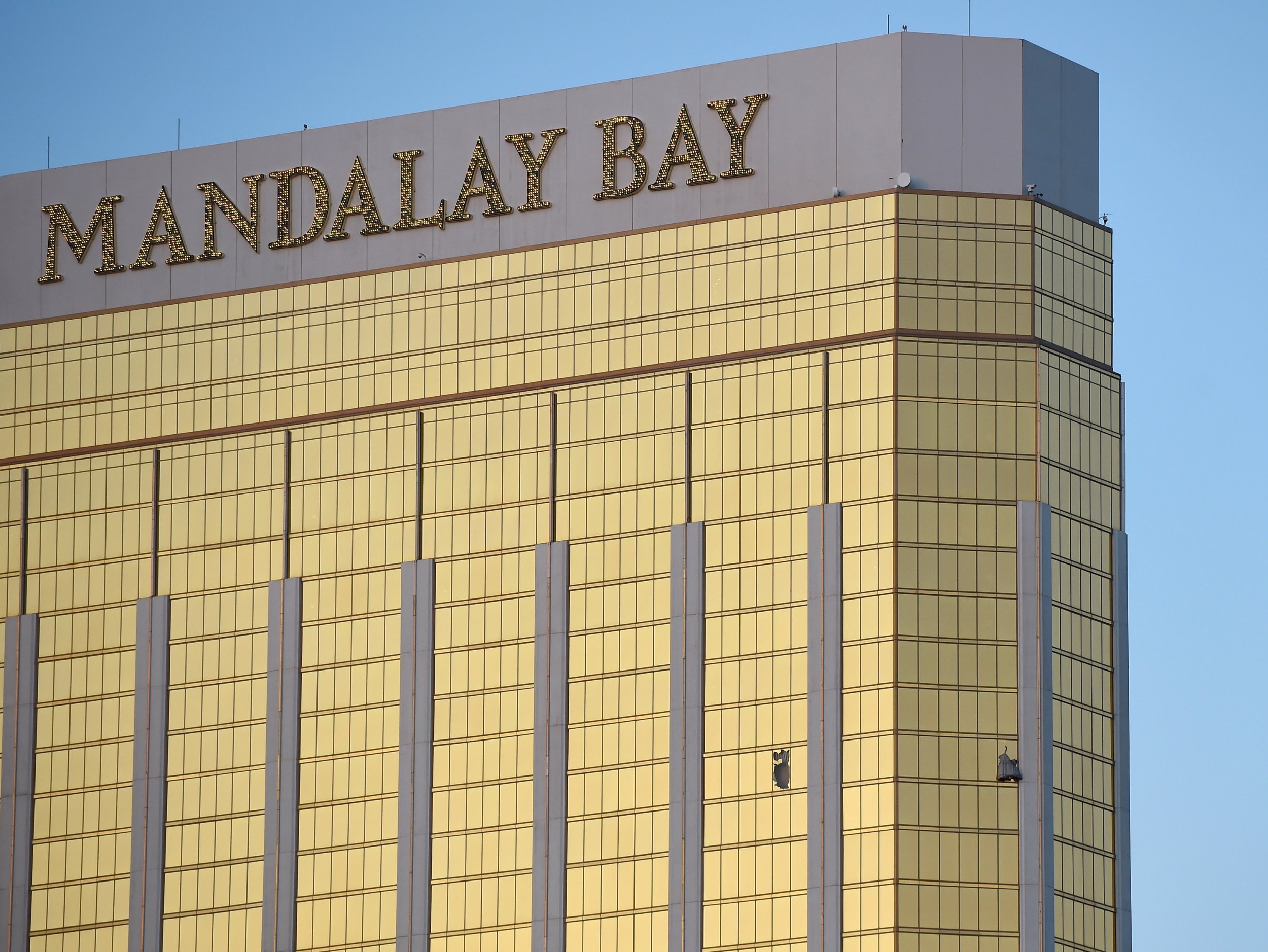 The room Las Vegas gunman Stephen Paddock transformed into his sniping lair during the worst mass shooting in modern U.S. history isn't being rented out.
MGM Resorts International, which owns the hotel, said it has "no intention" of renting Paddock's 32nd-floor room at the Mandalay Bay Resort and Casino, where he perched from a window ledge with a variety of high-powered rifles, killing 58 innocent concertgoers and injuring more than 500 others.
"This was a terrible tragedy perpetrated by an evil man," MGM told Newsweek in a statement. "We have no intention of renting that room. We've been cooperating with law enforcement from the moment this happened, which includes preserving evidence."
Inside the Vegas Sniper's Lair: Guns, Blood and Bullet Casings fill Stephen Paddock's Hotel Room
It's unclear what will happen to the room or whether the company will rent the room later down the line. A spokesman for MGM did not immediately respond to questions.
Authorities have been searching for information about Paddock, who he was, his movement before the attack and the biggest question: why he decided to unleash evil on those enjoying a country concert.
But two weeks after the October 1 attack, much about Paddock is still unknown.
Authorities, and the public, were hoping results from Paddock's autopsy would help point to a motive, but Clark County Sheriff Joe Lombardo said Paddock's brain didn't show any abnormalities. Lombardo said it has been shipped to a lab for microscopic tests.
There are also questions about police response to the shooting and the timeline, which has changed several times due to erroneous information about the time in which security guard Jesus Campos was shot in the hallway outside Paddock's room.
It's still not clear exactly what time Campos, who mysteriously disappeared after the attack, was injured.
Critics have questioned Las Vegas police about why it took officers so long to find Paddock when Campos was shot before the mass attack. They also claimed that authorities should have known the gunman's exact location.
Police questioned Paddock's girlfriend, Marilou Danley, but have not said what information they have been able to compile from her or any others they've interviewed.