Venezuela Army Sent to Enforce Food Prices as Currency Crashes
As inflation in Venezuela soars out of control, embattled President Nicolas Maduro has deployed the army to markets to enforce government-set food prices.
Venezuelans are battling with hyperinflation that has made the local currency near-worthless while supermarkets and pharmacies suffer severe shortages.
Soldiers were sent to almost 100 food markets across the country, according to the BBC. Maduro's critics say his economic policies, and those of his predecessor Hugo Chávez, have wrecked Venezuela's oil-rich economy.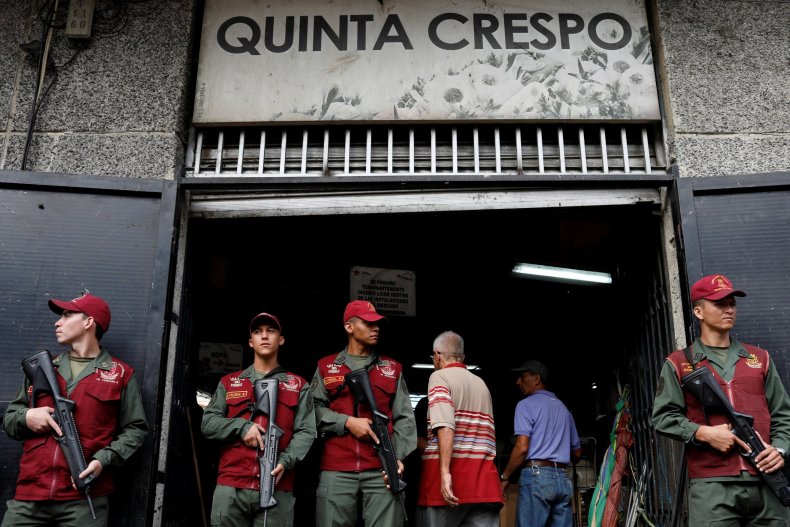 Maduro claims the economic crisis is being caused by a U.S.-led "economic war" and has vowed to stay in power.
The president lauded the success of the "take-over of the municipal markets," as army and National Guard troops patrolled food stalls and checked prices. Maduro claimed that a "great number of mafiosi, wholesalers, thieves and capitalists" were arrested by soldiers. "We found everything there, even prostitution," he added.
Tareck El Aissami, the minister for industry and production, echoed Maduro's comments. Aissami said the soldiers discovered "price] speculation, hoarding and fraudulent price manipulation" in the markets. Aissami, only recently appointed, is currently under U.S. sanctions over allegations of drug trafficking, which he denies.
A wide range of goods is subject to price controls. This policy means farmers and shop owners do not grow or sell the vital items to avoid making a loss. At the same time, hoarders usually buy up restricted items as soon as they become available and sell them for a huge profit on the black market. Ironically, the army is reportedly one of the biggest culprits.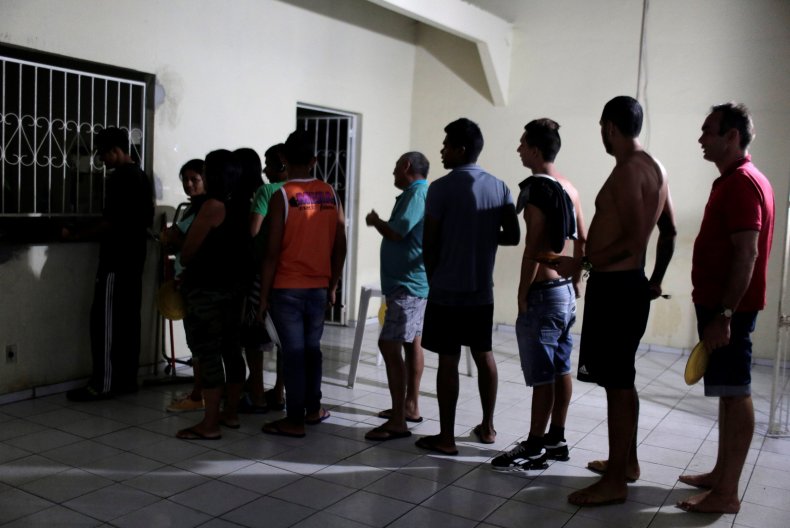 The hyperinflated currency means the government struggles to import food, fuel and medical supplies from elsewhere, further undermining living standards. The country is battling with measles and malaria epidemics as health authorities are left with no funds to spare.
Maduro has also announced the fourth increase in Venezuela's minimum wage this year, as workers struggle to keep up with inflation. The minimum salary is now 3 million bolivares—just $1.14 at the black market exchange rate. Maduro has also promised workers additional meal tickets.
It is difficult to say exactly how bad inflation has become in the oil-rich nation. Neither the central bank nor the government have published any official figures since December 2015. The opposition-controlled national Assembly claims the inflation rate has passed 24,600 percent as of May.
The United Nations High Commissioner for Refugees estimates that around 5,000 people are leaving Venezuela each day as it becomes harder and harder to access basic necessities. Millions have fled across the border to neighboring states, many to Colombia. The agency says more than 1.5 million Venezuelans have already left.