Venezuela Thanks Russia for 'Most Important' Military Support, Will Talk to U.S. If It 'Stops Waging War'
Venezuelan President Nicolás Maduro has thanked Russia for its continued military support amid a political crisis that has divided the international community, with the socialist leader announcing he would talk with the United States if it abandoned its campaign to oust him.
Speaking to the Rossiya 24 news outlet some eight months since Venezuelan opposition leader Juan Guaidó declared himself president with backing from the U.S. and regional allies, Maduro said in an interview published Monday that "Russia as a global leader has expressed strong support for Venezuela's sovereignty and its right to peace." He added: "I thank Russia and all the Russian people for their understanding and solidarity with the Venezuelan people."
"Over the past days, Russia has become our most important pillar of support in various areas," Maduro said. "Firstly, in the sphere of military-technical cooperation, our relations in military cooperation aimed at maintaining peace are at an extremely high level. In the energy field, we have established excellent relations between our oil and gas companies. Cooperation in Russian-Venezuelan trade is also flourishing as well as in cultural, diplomatic and political spheres."
As for the U.S., which has applied political and economic pressure to his government, Maduro said that "if at some point U.S. President Donald Trump decides to correct the erroneous policy of waging war against Venezuela he inherited from Barack Obama, I would be ready to start negotiations to try to establish relations based on respect."
He said he believed "President Trump was let down in a disastrous policy that failed."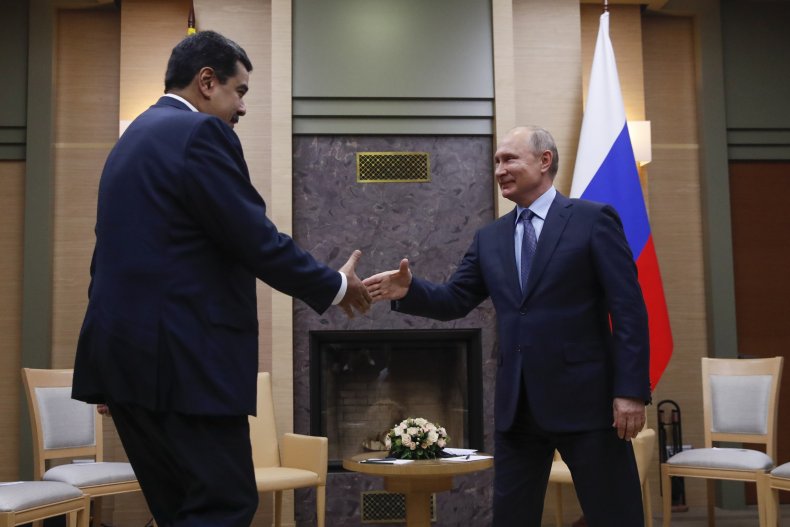 Guaidó's bid for leadership has been backed by the U.S., along with much of Latin America, Europe and other close Washington partners abroad accusing Maduro of political corruption and mishandling his country's troubled economy. On the other hand, Russia has been joined by left-led Latin American states as well as China, Iran, Turkey, South Africa and others across the globe in maintaining recognition of Maduro, whose supporters view the U.S. as an imperialist power in the region.
Russia has continued military-technical cooperation with Venezuela amid this year's unrest, sending additional defense personnel and signing a new memorandum of understanding expanding naval ties last month. A month before Guaidó's political stand in January, Russia sent nuclear-capable bombers to conduct joint drills with Venezuela in the Caribbean, a move that upset the U.S., which had already targeted the country with sanctions.
Guaidó has yet to gain momentum on the Venezuelan leader, however, having failed to secure military support following an abortive uprising in late April. Maduro was also still head of state in the eyes of the United Nations, for which leaders from around the world have begun to gather this week for the annual General Assembly in New York, and representatives of both sides were set to send delegations to argue their case amid the many events planned for the coming days.
While talks between Venezuela's government and opposition have stalled, both Maduro and Trump appeared to confirm last month that their administrations had been in contact. Still, Maduro told Rossiya 24 that his U.S. counterpart's government was "considering plans to disrupt the parliamentary elections" scheduled for next year.
The Venezuelan president also touted his ties with Russian President Vladimir Putin, saying the two "have met numerous times in Moscow and at various international platforms" and "constantly exchange letters with common views and proposals on developing bilateral relations and have phone conversations." Earlier on Monday, Kremlin spokesperson Dmitry Peskov said that Maduro was expected to visit Russia again soon, according to the state-run Tass Russian News Agency.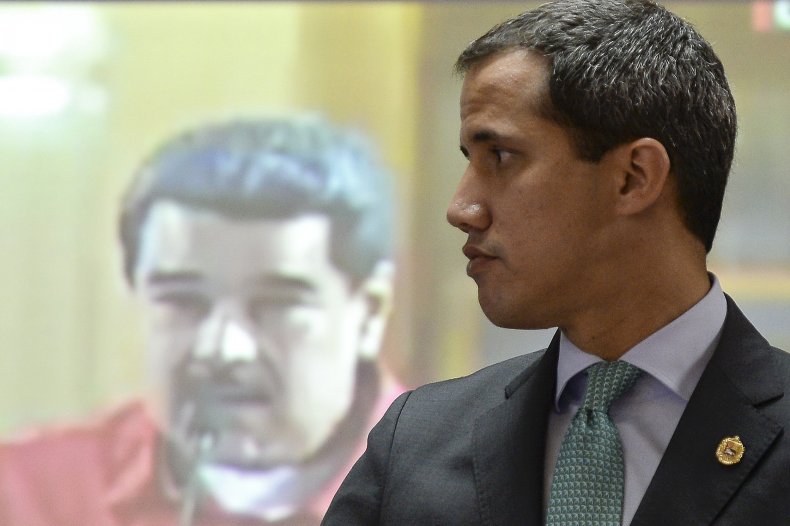 Meanwhile, tensions on the ground have worsened as the Trump administration invoked a regional defense treaty in response to Venezuelan military exercises near the country's restive border with U.S. partner Colombia. Maduro said the maneuvers meant as training to prevent an invasion.
In an interview published Sunday by the Associated Press, right-wing Colombian President Iván Duque Márquez condemned the drills and refused to rule out potential cross-border strikes against dissidents of the leftist Revolutionary Armed Forces of Colombia (FARC) said to be using Venezuela as a home base. He also compared his Venezuelan counterpart to former Yugoslav President Slobodan Milosevic, who was accused of war crimes by an international tribunal in The Hague in 1999.
Venezuelan Foreign Minister Jorge Arreazas dismissed Duque's accusations that the Maduro administration was involved in drug trafficking, counterclaiming Monday that Colombia was behind "increasing drug cultivation and distribution, promoting violence and destroying peace agreements."
That same day, Guaido's own appointed top diplomat Julio Borges said that Trump's anticipated appearance Wednesday at a Western hemisphere meeting regarding Venezuela was a "clear sign" that his administration sought to increase pressure on Maduro, Reuters reported.