Moose Drowns in Vermont After Being Scared by People Taking Pictures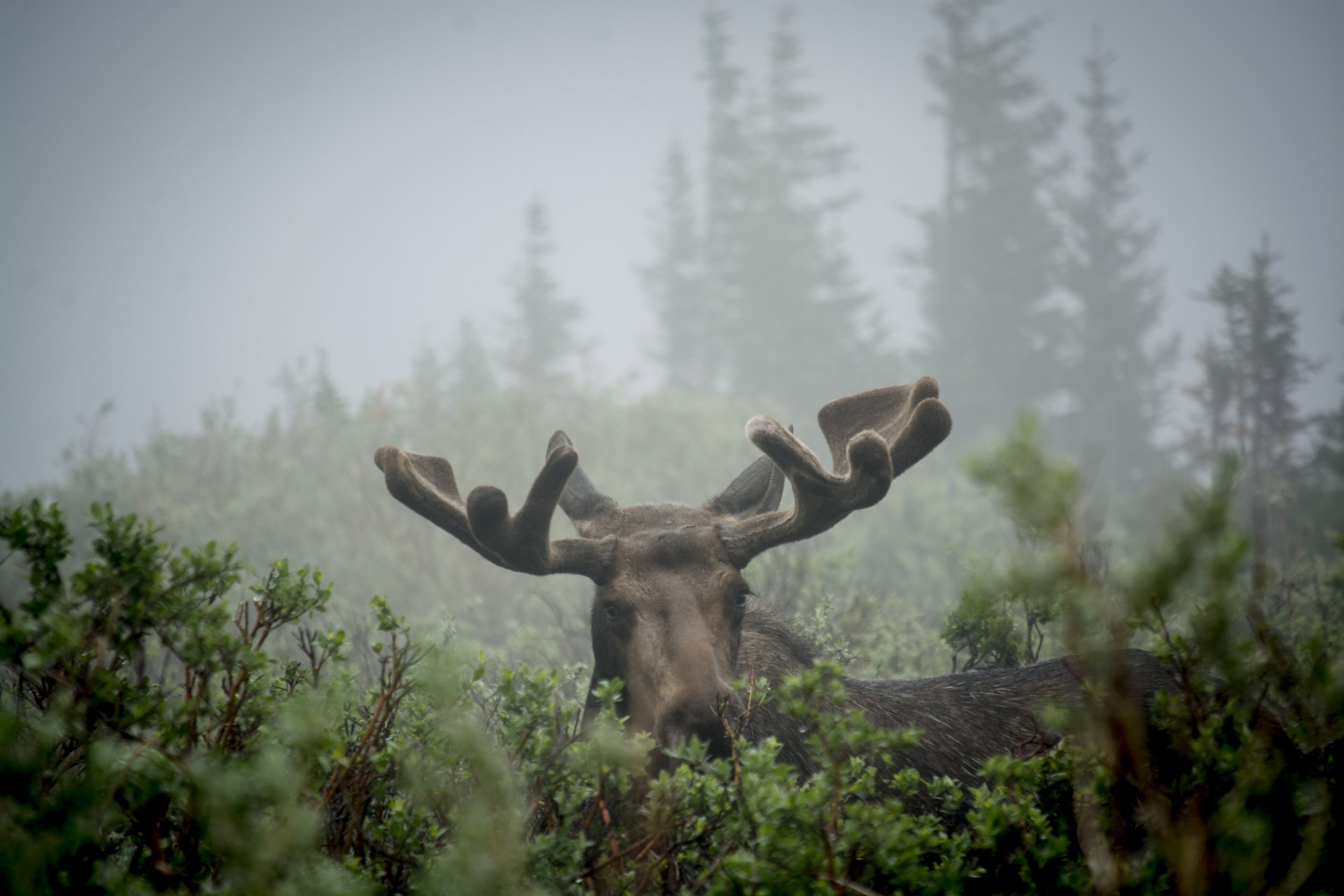 A group of eager nature watchers taking photos have caused a moose to drown in Vermont. On Saturday, the moose swam across Lake Champlain, from a western bank in New York state to South Hero island in Vermont, and comfortably made it across.
However, once it walked ashore, a pack of onlookers bombarded it with camera and smartphone snaps, scaring it so severely it returned to the water. Unfortunately, the moose was likely exhausted from its first swim and could not keep itself afloat after returning to the water.
Speaking to WCAX 3, Vermont Fish and Wildlife Officer Robert Currier said it was always "best practice to stay away from it. Keep your distance, don't crowd the moose," Currier said.
"If a moose feels threatened, it's going to respond by either leaving the area or it's going to respond with aggression and, obviously, we don't want anyone to be a victim of the latter."
Newsweek subscription offers >
"It was struggling pretty good at that point (when the moose went back in the water)," Currier said, according to AP. "We were waiting for a boat to respond to try to assist it, but before the boat arrived, it had drowned. It was really rough out there, probably 4- to 5-foot swells and high wind."
Local sheriff Ray Allen told The Islander that the animals should always be left alone. "If you see a large animal like this, please report it to Vermont Fish and Game immediately to avoid this type of situation."
Vermont Fish and Wildlife Commissioner Louis Porter told Newsweek moose regularly swim. "(They) are powerful swimmers, including to cool off in the summer or to cross lakes and ponds," Porter said. "It is less common, although still not rare, for a moose to swim a large body of water like Lake Champlain."
Porter said it was unlikely the area where the moose drowned would be sectioned off. "Sectioning this area off would not make any sense. We do a great deal to educate the public about the importance of leaving wildlife alone and avoiding this kind of situation for both the animal's sake and for the safety of people, and we will make sure to redouble our efforts given this incident.
Newsweek subscription offers >
"If we had been able to get to the scene in time, our Fish and Wildlife Wardens would also have urged the people to give the animal more space and moved the crowd back. Unfortunately, this incident occurred too quickly for us to do that."
Last month, a Russian man was arrested by police for stealing what were supposedly the biggest moose antlers in Europe. The investigation in Russia's westernmost region of Kaliningrad began when a senior citizen in a town near the country's border with Poland reported his prized hunting trophy was missing from his home earlier this week.
The pensioner called the local police department to ask for help in recovering his item and quickly presented proof that he was the rightful owner. "The victim showed police a certificate for the trophy's origin, which confirms that he is the owner of the biggest moose antlers in Europe," the Kaliningrad police department said in a statement.
The antlers, valued at 400,000 rubles ($6,400) hung in the utility room of the 66-year-old man's building. Police did not release the man's name, but identified him as a local of the town of Mamonovo, just over 2 miles from Russia's border with Poland.
This article was updated to include comment from Vermont Fish and Wildlife.
Moose Drowns in Vermont After Being Scared by People Taking Pictures | U.S.