Veteran Democrat Strategist Tells Biden Admin to Learn Their Lesson and Push Infrastructure Bill Alone
Veteran Democrat strategist Zac Petkanas says that it's time for the Biden administration to learn its lesson about negotiating with Senate Republicans and forget trying to strike a bipartisan deal.
Infrastructure talks have continued to drag out in Washington, and with negotiators some $1.5 trillion apart, there's little hope an agreement will be reached before the White House's unofficial Memorial Day deadline.
On Friday, the White House dropped their original $2.25 trillion proposal down to a $1.7 trillion counteroffer in efforts to get Senate Republicans on board. But GOP negotiators balked at the number and declared it a nonstarter.
"That is exactly the reason why we say the Republicans are simply not acting in good faith. They're presented with a reasonable, common sense counteroffer to try to find compromise, and they reject it," Petkanas, senior adviser for advocacy group Invest in America Action, told Newsweek in a phone interview.
He continued, "I think that the latest round of so-called offers from the Republicans show that they are not operating in good faith. They have effectively walked away from the table."
Petkanas, who is also a former senior adviser to the Democratic National Committee, says this isn't the first time Republicans have played hard ball before letting negotiations crumble entirely.
"There's no indication to date that Republicans want to find a deal on infrastructure, and I think we can look at some of the other battles that are going on in Congress to reinforce this dynamic," he said.
Pointing to the recent House-passed bill to create an independent January 6 commission, Petkanas warned the Biden administration to expect the same Republican pushback when it comes to infrastructure.
"They say that they're gonna negotiate in good faith, they get Democrats to give them concessions and then they come out and they vote against it," he said.
Last week both House Minority Leader Kevin McCarthy and Senate Minority Leader Mitch McConnell announced their opposition to a January 6 commission, pulling out the rug from under their own caucus' high-ranking members like Representative John Katko who was sent to negotiate the legislation. Despite Katko's success in delivering concessions, McCarthy whipped Republican votes against it.
Now Petkanas is sounding the alarm that this is not the first time congressional Republicans have played that card.
"These sort of tactics didn't begin with the January 6 commission. We saw this back with the Affordable Care Act in 2009," Petkanas said. "Democrats led negotiations with what was called the Gang of Six. At many points, these Republicans involved in negotiations, they feigned interest in Obama priorities."
He continued, "Republicans pretended like they're interested in getting a deal, dragged on for months, and then what has ended up happening? Every single Republican voted against the Affordable Care Act, even after they got concessions into the deal—making it a slightly less strong bill than it would have otherwise been if Democrats had just done it alone."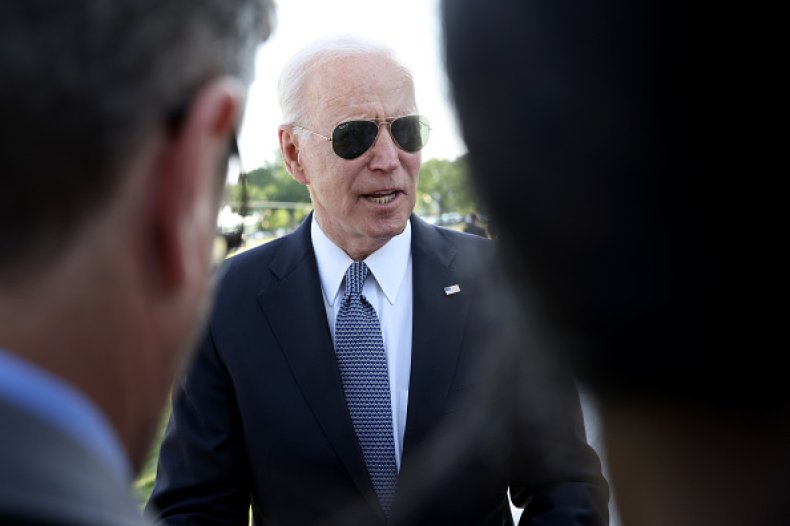 The way Petkanas sees it, the Biden administration could simply avoid having to water down a powerful piece of legislation that will likely fail to get bipartisan support if the president would simply abandon negotiations altogether and use budget reconciliation to go around the filibuster.
"I just think there are lessons to be learned here both in the way the Republicans handled the Affordable Care Act of 2009, as well as how they handled the January 6 commission to what's happening with infrastructure," he said.
And he's not alone. Congressional Democrats, as well as the American public, increasingly want to see the White House go it alone and push Biden's American Jobs and Families Plan through reconciliation.
Senators Kirsten Gillibrand, Tammy Duckworth and Bernie Sanders have all expressed support for a bill that doesn't have Republican backing. Nearly 60 House Democrats have called for a big, bold infrastructure package whether Republicans are on board or not.
And the latest poll from Invest in America and Data For Progress found that 58 percent of voters, including 54 percent of independents, support passing the American Jobs and Families Plan through reconciliation.
"No matter what [Republicans] are saying out of their mouths right now, the truth is they've walked away from negotiations, which leaves only one choice for Democrats and that is to do nothing or that is to move to reconciliation to try to fill the massive jobs hole that has been left from the pandemic," Petkanas said. "We still have millions of Americans who are out of work and who need good paying jobs that will be provided by the American Jobs and Families Plan."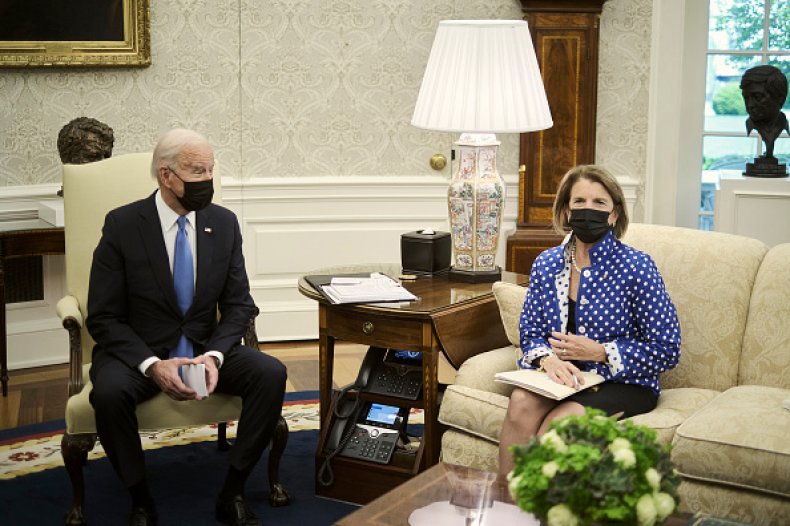 Petkanas said that while he understands why Biden, who served in the Senate for over three decades, wants to meet Republicans somewhere in the middle, Biden won't be successful in those efforts if Republican negotiators have no plans to get there.
"President Biden, from the beginning, said that he wants to see if there is a way to find bipartisan compromise and he has acted in good faith, but it is becoming increasingly clear that Republicans are not acting in that same spirit," Petkanas said.
"If we want to create jobs, the only pathway forward is through reconciliation," he added.
Senate Republicans are expected to put out another counteroffer as soon as Thursday morning. The GOP proposal is expected to approach $1 trillion, which although is much higher than the Republican's initial $586 billion, will still require Democrats to make enough major cuts to their plan if they want to win Republican votes.
"I think that we've got good momentum, but we'll see what [the White House's] reaction is," Senator Shelley Moore Capito, who is leading the Republican's six-member negotiator team, said on Tuesday.