Scientists React to Study on Viagra As Potential Alzheimer's Treatment: 'Very Intriguing'
Scientists have reacted to the "very intriguing" results of a study that identified the drug sildenafil, sold under the brand name Viagra, as a potential candidate for the treatment of Alzheimer's disease—the most common cause of dementia.
In the study, led by a team from the Genomic Medicine Institute at the Cleveland Clinic, researchers came to this conclusion after pursuing a multi-pronged approach.
First, the researchers identified clusters of genes and proteins that are associated with the mechanisms involved in the progression of Alzheimer's.
The disease, which slowly destroys memory and cognitive skills, is thought to be caused by a complex mixture of genetic and environmental factors.
Among the main features of Alzheimer's at the biological level are abnormal clumps of misfolded beta-amyloid proteins in the brain—called amyloid plaques—and tangled bundles of another protein known as tau. Another feature is the loss of connection between nerve cells in the brain.
After identifying the clusters of genes and proteins, the authors of the study, published in the journal Nature Aging, then used computer modeling to examine how closely more than 1,600 commonly prescribed drugs are known to interact with them, in an attempt to predict which of the substances could potentially provide new treatments.
This search narrowed down the list to 66 drugs, of which sildenafil—commonly used to treat erectile dysfunction, as well as high blood pressure in the lungs—appeared to be the most promising candidate when it came to the potential for blocking the damaging processes that occur in Alzheimer's.
The authors then analyzed more than seven million insurance claims for sildenafil prescriptions in the United States. This analysis found that claimants who had been prescribed the drug appeared to have a 69 percent reduced risk of Alzheimer's over the following six years.
This finding remained statistically significant even when accounting for other factors that have an influence on Alzheimer's risk, such as sex, ethnic group, and certain medical conditions.
Finally, the authors conducted lab tests to examine how sildenafil interacted with nerve cells derived from Alzheimer's disease patients. They found that the drug reduced certain signs of the disease in the cells—for example, it led to a decrease in tau accumulations.
The conclusions of the study support the idea that the drug could potentially treat the disease. Some previous studies in mice and a handful of pilot studies in humans have also indicated that the drug could be beneficial for this purpose.
But the authors of the Nature paper stress that its efficacy can only be demonstrated once clinical trials have been conducted that properly assess such a treatment.
They note that the study contains several limitations and does not demonstrate a causal link between the use of sildenafil and a lower risk of Alzheimer's.
Despite this, several experts have welcomed the latest findings, hailing them as an important contribution to the research literature in this field.
Dr. Richard Killick, a lecturer in the Department of Old Age Psychiatry at King's College London, said in a statement: "Given the urgent need for an effective treatment for Alzheimer's disease, the observation from Fang et al—that Viagra appears to give protection from this form of dementia—is very intriguing."
Because developing drugs for disease like Alzheimer's is a costly process and can take many years, being able to repurpose a drug that is already licensed for another medical condition could bring about "life-changing" dementia treatments sooner, Dr. Susan Kohlhaas, director of research at Alzheimer's Research U.K., said in a statement.
But some researchers have also pointed out, like the authors themselves, that there are several important limitations to consider.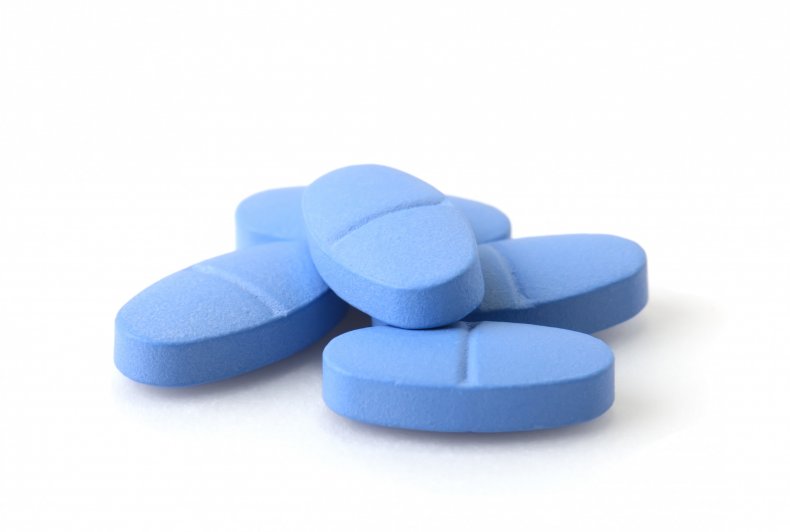 Tara Spires-Jones, deputy director of the Centre for Discovery Brain Sciences at the University of Edinburgh in Scotland, said in a statement: "The data from insurance claims are not very detailed and did not include information on other important risk factors for Alzheimer's like risk genes and level of education."
In addition, "women are at greater risk of Alzheimer's than men and as this drug, sildenafil, is most commonly used for erectile dysfunction, there were fewer women taking sildenafil in this study and the effect on women taking the drug was not as strong. Sildenafil is more often prescribed to wealthy people and low socioeconomic status is associated with higher risk of Alzheimer's."
This type of data, as the authors point out, cannot actually determine whether the drug actually prevents or treats the disease.
Spires-Jones said that while the data from the lab experiments was "promising" it was "much less robust" than the large observational study of insurance claims in the paper.
"While these data are interesting scientifically, based on this study, I would not rush out to start taking sildenafil as a prevention for Alzheimer's disease," she said.
Dr. Jack Auty, a medical sciences lecture at the University of Tasmania in Australia, described the paper as "fantastic" saying it is an "excellent example of the future of medical research."
"It uses sophisticated statistical methods to combine large, publicly available datasets to generate the paper's hypothesis," he said. "The datasets include RNA sequencing datasets, which essentially tell us which genes are turned off and which genes are turned up to 11 in animal models of Alzheimer's disease. As well as drug-target databases which tells us which pathways drugs interact with.
"This is exciting stuff. But we need further research. In the field of Alzheimer's disease research, we have been excited by many drugs over the years, only to have our hopes dashed in clinical trials. I will be following this research group and the research around sildenafil closely."
Auty also said the research has several caveats, many of which are acknowledged by the authors. Among the limitations in the insurance data, for example, are hidden variables.
"These are sneaky things we can't measure that may explain the effect we are seeing," Auty said. "In this case there are many potential hidden variables. For example, walking slower has been associated with increased risk of a dementia diagnosis. Not because walking faster prevents dementia, it is because walking speed correlates with health.
"Now replace walking with sex life. Previous research has shown that people with the early signs of Alzheimer's disease are, on average, less sexually active. So sildenafil use could be a spurious correlation—also known as a 'red herring.' They did try to control for this by looking into patients with pulmonary hypertension, which is sometimes treated with sildenafil. However, this group did not have a statistically significant decreased risk in Alzheimer's disease."
And lastly, in the lab nerve cell experiments, the researchers used concentrations of the drug that are around 100 times that achieved when you take a pill, Auty said.
Dr. Mark Dallas, an associate professor in cellular neuroscience at the University of Reading in England, said the findings of the latest study again suggest sildenafil is a "possible weapon" in the armoury against the disease, although it does not prove it is the "silver bullet."
"Sildenafil has already been trialled with a small number of people and it's not the first time it's been identified as a potential treatment, but this study certainly adds to the calls for further clinical trials to find out its true value for Alzheimer's," he said.
Among those who were less enthused by the study was Robert Howard, a professor of old age psychiatry at University College London.
"The authors... failed to excite me. Association does not imply causation and one only has to pause for a moment to consider the characteristics of older men who consult with their doctor for drug treatment of erectile dysfunction to understand why they might already be different from someone in the pre-symptomatic stages of Alzheimer's disease," he said.
"Whilst a randomised clinical trial would be the definitive way to investigate whether the drug can prevent or slow dementia, more sophisticated epidemiological studies would be almost as informative. For example, it would be helpful to control better for wealth and educational levels—which are associated with both increased use of sildenafil and reduced risk of Alzheimer's disease—and to look to see if the apparently protective effects of the drug increase or decrease with longer follow-up."