The vice presidential debate between Senator Kamala Harris and Vice President Mike Pence will take place tomorrow as part of a series of debates ahead of election day on November 3, 2020.
When is the vice presidential debate for the 2020 election?
The vice-presidential debate between Kamala Harris and Mike Pence will begin at 9 p.m. and will run until 10.30 p.m. on Wednesday, October 7. They will discuss nine topics, with 10 minutes dedicated to each topic.
The Vice Presidential Debate will air live on ABC, CBS, CNN, C-SPAN, FOX, NBC, and PBS Utah at 9.00 p.m. ET.
Where will the vice presidential debate be held?
It will be held at Kingsbury Hall at the University of Utah in Salt Lake City.
Who will moderate the vice presidential debate?
The debate will be moderated by Susan Page, USA Today's Washington bureau chief.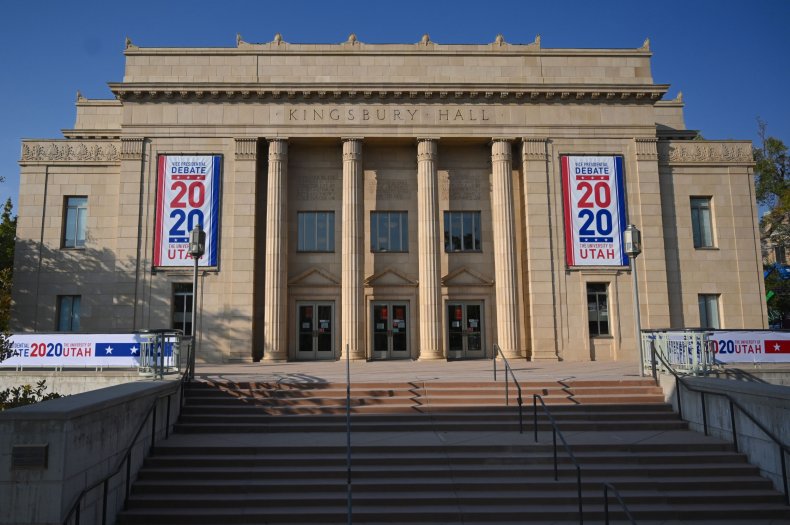 Will the vice presidential debate be in person?
Yes, but Harris and Pence will be separated by plexiglass, and a plexiglass sheet will be used to separate Harris and Pence from Page. The Commission on Presidential Debates approved the plans, which are also supported by the Cleveland Clinic, which is helping to set health protocols.
The debate commission decided to move Harris and Pence from seven feet apart to thirteen feet apart. However, while Harris' team supported the plan to use plexiglass, a spokeswoman for Pence, Katie Miller, said: "If Sen. Harris wants to use a fortress around herself, have at it."
Presidential debate schedule
The first presidential debate between Trump and Biden took place on September 29 at the Case Western Reserve University in Cleveland, Ohio.
Following the vice presidential debate, the second presidential debate will take place on October 15, at the Adrienne Arsht Center for the Performing Arts in Miami. The second debate will be a town-hall-style event moderated by Steve Scully, the political editor at C-SPAN.
Finally, the third presidential debate will take place on October 22 at Belmont University in Nashville, and will be moderated by Kristen Welker, NBC News White House correspondent and co-anchor of Weekend Today.
Following the chaotic first presidential debate, viewers can hope for a more ordered vice presidential debate as the Commission on Presidential Debates released the following statement on September 30, 2020: "The Commission on Presidential Debates sponsors televised debates for the benefit of the American electorate. Last night's debate made clear that additional structure should be added to the format of the remaining debates to ensure a more orderly discussion of the issues.
"The CPD will be carefully considering the changes that it will adopt and will announce those measures shortly. The Commission is grateful to Chris Wallace for the professionalism and skill he brought to last night's debate and intends to ensure that additional tools to maintain order are in place for the remaining debates."