VP Debate to Get Plexiglass Dividers as CDC Warns of Airborne Transmission Beyond 6 Feet
Plexiglass dividers will be used to separate the candidates from each other during the vice presidential debate on Wednesday, according to Politico.
The debate is scheduled to begin at 9 p.m. ET on Wednesday at the University of Utah in Salt Lake City. It is the second debate of the election season hosted by the Commission on Presidential Debates (CPD) and the only debate that will take place between Vice President Mike Pence and California Senator Kamala Harris.
According to Politico's report, the plan to keep Pence and Harris separated using dividers was greenlit by The Cleveland Clinic, which is working as the Health Security Advisor to the CPD amid the ongoing coronavirus pandemic. Plexiglass will also be used as a separator between the candidates and debate moderator Susan Page, the Washington bureau chief at USA Today, the news outlet reported.
The CPD additionally plans to increase the distance that organizers had originally slated to remain between Pence and Harris while they are seated onstage, several media outlets reported. Last week, the CPD decided to space the candidates at least 12 feet apart, according to Politico. Though the Centers for Disease Control and Prevention (CDC) has frequently recommended that people retain at least six feet of distance from each other to lower the risk of infection, the CDC updated its recommendations for preventing virus transmission on Monday to say that in "limited, uncommon circumstances" there have been cases where people have contracted COVID-19 despite staying six feet apart.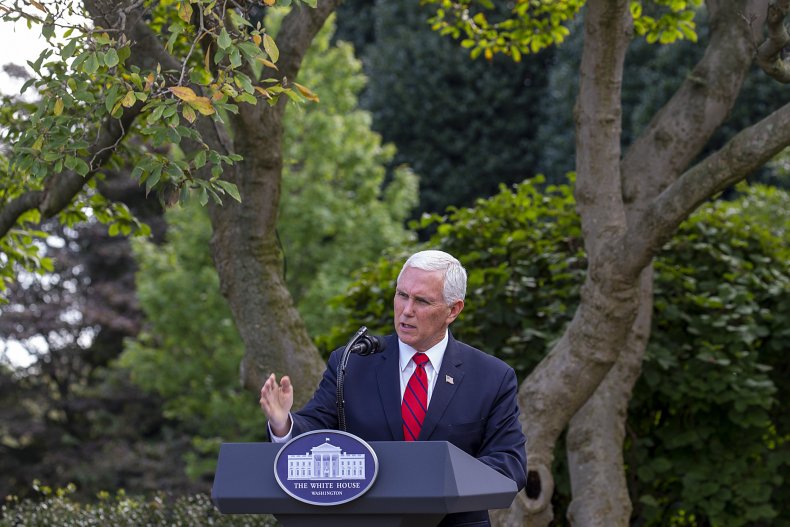 "In these instances, transmission occurred in poorly ventilated and enclosed spaces that often involved activities that caused heavier breathing, like singing or exercise," the CDC said in a news release. "Such environments and activities may contribute to the buildup of virus-carrying particles."
Pence and Harris have both tested negative for COVID-19 in recent days, but concerns about Pence remain in the wake of President Donald Trump's COVID-19 diagnosis, which Trump announced early on October 2. The news of Trump's infection threw the debate schedule into question, but the CPD said that the vice presidential debate will take place in person as scheduled.
While Pence has routinely tested negative since Trump's diagnosis, he was in attendance at a White House event on September 26, during which Trump formally nominated Amy Coney Barrett to fill the Supreme Court seat left vacant after former Associate Justice Ruth Bader Ginsburg died last month. Over the last few days, health experts have pointed to the nomination ceremony as a likely super spreader event after several people in attendance tested positive.
Though Attorney General Bill Barr said on Sunday that he would quarantine due to possible exposure to the virus at the Rose Garden event, Pence remains active on the campaign trail with less than 30 days to go until Election Day. According to the CDC, the incubation period for COVID-19 can last up to 14 days after exposure. The CDC's quarantine recommendations say that anyone who has been in close contact with a COVID-19 patient should isolate for 14 days unless they are not exhibiting symptoms.
On October 2, White House physician Dr. Jesse Schonau released a statement saying the vice president "remains in good health" and did not need to quarantine. "Under the guidelines of the Centers for Disease Control (CDC), the Vice President is not considered a close contact with any individuals who have tested positive for COVID, including President Donald J. Trump," Schonau's statement said in part.
Newsweek reached out to the CPD for comment but did not receive a response in time for publication.