Vicky and Casey White's SUV Found Two Hours From Jail, Near Nashville
Authorities in Tennessee announced Friday that Casey White and Vicky White's SUV was found approximately two hours from the Alabama jail they're missing from.
"The vehicle used by escaped Alabama inmate Casey White and former Correctional Officer Vicky White has been located in Williamson Co in Bethesda," the Williamson County Sheriff's Office in Franklin, Tennessee announced on Twitter, sharing a photo of the car.
"There is NO sign the two are still in our area. The SUV was reported abandoned a week ago. It was identified last night," the tweet added.
Bethesda, Tennessee, is roughly two hours away from the Lauderdale County Jail in Florence, Alabama, where Casey White and Vicky White were last seen.
The announcement by the Williamson County Sheriff's Office comes a few days after the U.S. Marshals Service first identified the SUV that the two were believed to be using.
"Investigators determined that prior to the escape, Vicki White purchased a 2007 orange or copper colored Ford Edge," the U.S. Marshals Service said in a recent press release. "It is believed that they could be traveling in this vehicle. It is unknown what license plate is on the vehicle, or if it even has a license plate. There is minor damage to the rear left bumper."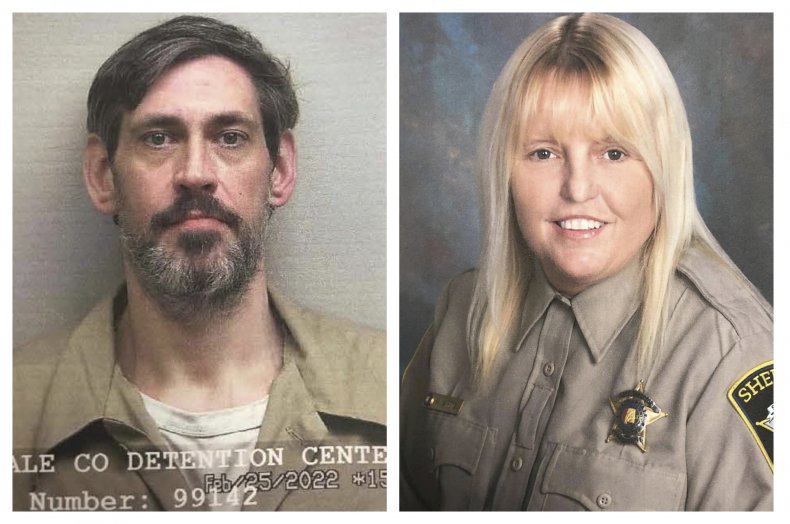 Prior to the discovery of the SUV, the two Whites, who are not related, were seen on surveillance footage driving past a gas station in Lauderdale County, Alabama, in Vicky White's squad car. Authorities have said that the squad car was eventually abandoned in a nearby parking lot and the two were believed to be traveling in the 2007 Ford Edge.
During a press conference on Friday, Lauderdale County Sheriff Rick Singleton said that the SUV was towed into impound by officials with the Williamson County Sheriff's Office last Friday afternoon.
"Right now we are trying to canvas the area for any witnesses," Singleton said. "Also trying to research and see if any stolen vehicles have been reported in that area during that time."
Singleton continued, "We're sort of back to square one as far as the vehicle description right now."
Alabama Governor Kay Ivey announced Friday that her office was offering an additional reward for information leading to the arrest of either Vicky or Casey White. The U.S. Marshals Service was already offering a $10,000 reward for Casey White's arrest and a $5,000 reward for Vicky White's arrest, but these rewards have now increased to $15,000 and $10,000, respectively, following Ivey's announcement.