How To Watch Viktor Orbán Speech at Texas CPAC Today
Hungarian Prime Minister Viktor Orbán is due to give a speech at the Conservative Political Action Conference (CPAC) event in Texas on Thursday, August 4.
Orbán is perhaps the most controversial figure to talk at the event, which will continue through to Sunday, August 7.
The prime minister will deliver a speech entitled "How we fight" at the main stage at CPAC at 1:40 p.m. on Thursday.
Orbán's speech will be streamed live via the CPAC website, with the entire event also broadcast online on Fox Nation. CPAC will also be streamed via C-Span.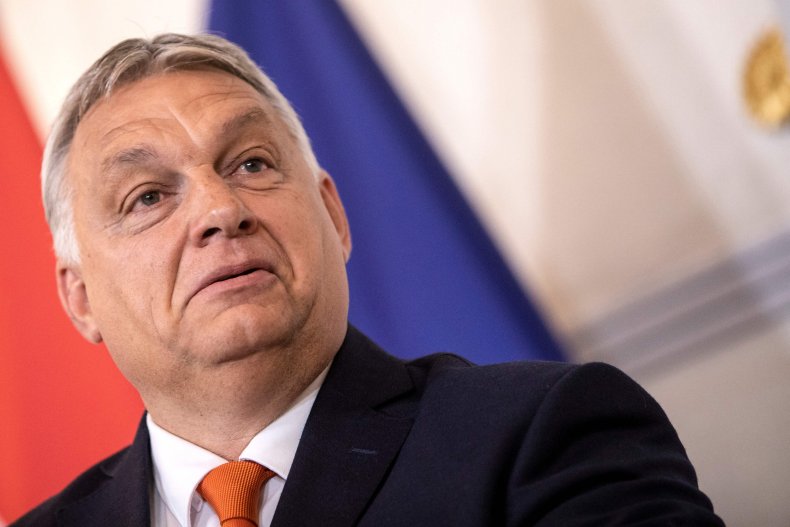 The Hungarian leader's appearance in Texas for the Republican event arrives after he was heavily criticized for delivering a speech denouncing "race mixing."
Orbán's remarks, delivered at an event in Romania, described how Europeans should avoid mixing with non-Europeans as "we do not want to become peoples of mixed race," adding other countries where this occurs are "no longer nations."
The comments resulted in Zsuzsa Hegedüs, one of Orbán's longest-serving advisers, resigning from her role.
In her resignation letter, Hegedüs described Orbán's speech as "openly racist" and "pure Nazi" would been enjoyed by Joseph Goebbels, the chief propagandist for the Nazi Party between 1933 to 1945.
The controversy is nothing new for Orbán, who has been in power in Hungary since 2010 and won the most recent election in April. Orbán has often expressed far-right rhetoric when it comes to immigration and anti-LGBT views.
At a CPAC event in Hungary in May, Orbán also made reference to the "great replacement," a racist conspiracy theory which claims white nationals are purposely being replaced as the dominant race in their countries by minorities and immigrants for political gain.
Despite the controversies, Orbán still receives huge support from Republican figures, including Trump. Orbán was the first European Union leader to back Trump in 2016 and visited Trump in the White House in 2019.
On August 2, Trump met with Orbán ahead of his appearance in Texas.
"Great spending time with my friend, Viktor Orbán, the Prime Minister of Hungary. We discussed many interesting topics—few people know as much about what is going on in the world today. We were also celebrating his great electoral victory in April," Trump said in a statement.
Others figures who will speak at the events include former president Donald Trump, Texas Senator Ted Cruz and Governor Greg Abbott, Fox News' Sean Hannity and former governor of Alaska and now congressional candidate Sarah Palin.
MyPillow CEO and conspiracy theorist Mike Lindell, and former Trump political adviser Steve Bannon, who is awaiting sentencing after being found guilty of contempt of Congress, are also set to appear in Texas.
CPAC has been contacted for comment.