Arizona Senate Candidate Kelli Ward Wants to Reach Mike Cernovich's Pizzagate Audience
Arizona Senate candidate Dr. Kelli Ward said she hoped to capitalize on the audience of far-right conspiracy theorist Mike Cernovich, who is best known for spreading the "Pizzagate" fake news panic as well as instigating the firing of Hollywood director James Gunn.
Ward, a Republican candidate hoping to replace retiring Sen. Jeff Flake in November, made the admission to MSNBC on Sunday while describing an upcoming bus tour described as the "road to victory" against "radical Democrat" Kyrsten Sinema. Cernovich is set to appear alongside Rep. Paul Gosar and a handful of self-described "social media influencers."
"Mike Cernovich has an audience that we want to reach, and that includes Republicans, conservatives, liberals, Democrats, people of all ilk, and so if he is coming on the bus tour, I think that he will have a voice and he will have something that he wants to say," Ward said. She appeared hesitant to discuss the so-called "alt-right," a white nationalist movement and an offshoot of conservatism mixing racism, white nationalism, anti-Semitism and populism.
"I am not a part of the alt-right, I don't really know what you are asking," Ward said after being asked by host Kasie Hunt if the Republican Party should be embracing such an ideology.
The candidate said it was a "ridiculous statement" to suggest she was seeking support from anyone who had supported white nationalism, white supremacy or other alt-right traits.
"My campaign is about faith, family and freedom," Ward stated. Later, when Hunt brought up the Pizzagate controversy, the candidate shook her head before verbally attacking Hillary Clinton.
Cernovich told Newsweek: "I disavow the alt-right and have made that clear for years. It's weird being called something I'm not."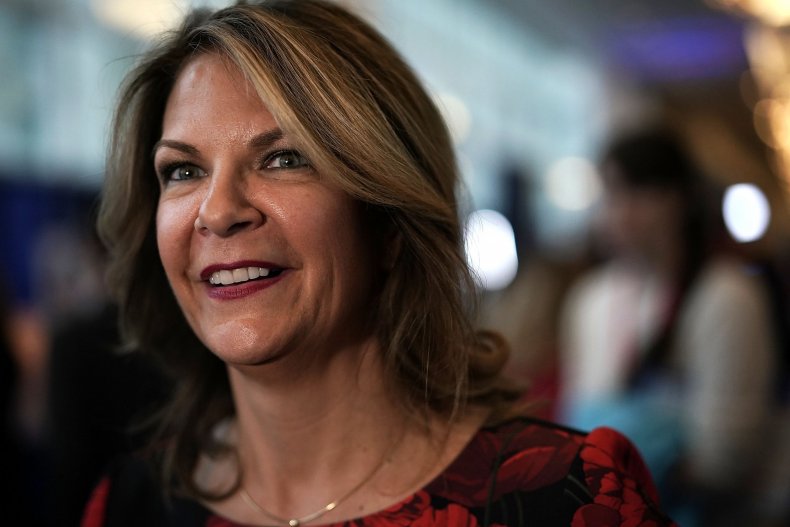 According to the Southern Poverty Law Center (SPLC), a civil rights organization that records and litigates against hate crime and racism, Cernovich is a provocateur who "made his career on trolling the liberal establishment by accusing people of pedophilia or child sex-trafficking."
The center stated: "Cernovich willfully associated with the so-called 'alt-right' until it became a brand liability. He has long supported many of its underlying tenets." He promoted Pizzagate, the baseless conspiracy theory that suggested Democrats were linked to child trafficking, and has used "white supremacist talking points," the SPLC said. In 2003, Cernovich was accused of rape.
Those who don't frequent the murkier parts of the internet may know Cernovich from his campaign to fire Guardians of the Galaxy director James Gunn for his old Twitter posts. He made the same moves against MSNBC political commentator Sam Seder.
Critics of Cernovich often point to his own social media profile, where he has claimed that "date rape does not exist" and that "not being a slut is the only proven way to avoid Aids."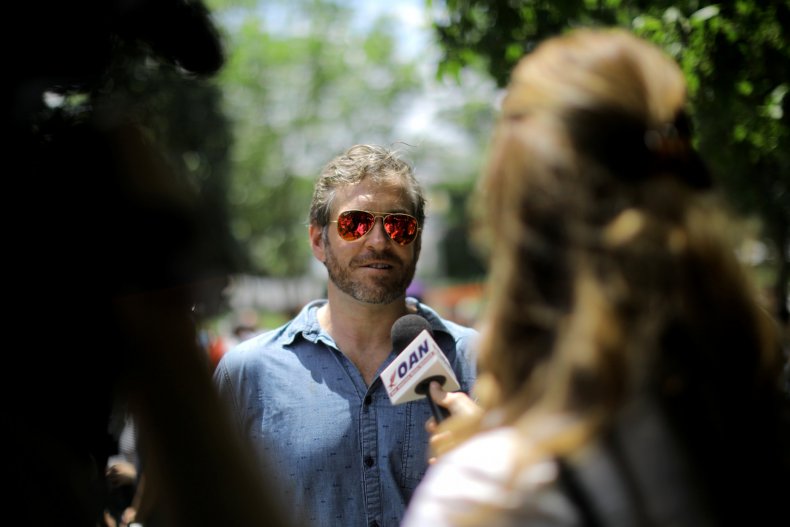 This article was updated with comment from Mike Cernovich
Arizona Senate Candidate Kelli Ward Wants to Reach Mike Cernovich's Pizzagate Audience | U.S.