Video: Bill Cosby Tries to Pressure an AP Reporter Into Editing Out Rape Allegations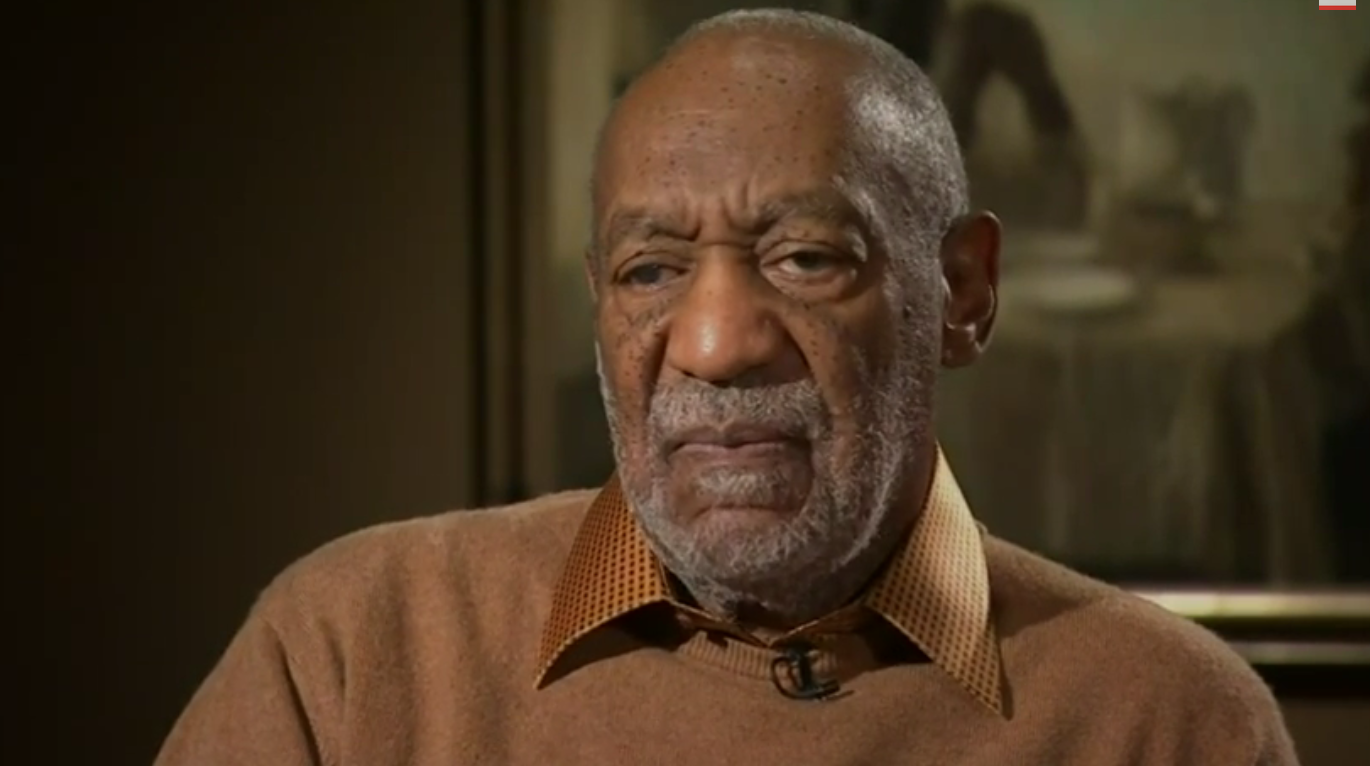 In an Associated Press video segment released Wednesday evening, Bill Cosby is seen refusing to comment on rape allegations against him—and then pushing an AP reporter not to publish the exchange. The video surfaces as a new round of allegations intensify around the famed comedian, prompting Netflix to postpone a planned comedy special and NBC to cancel a Cosby pilot project.
In the clip, Cosby, seated with his wife Camille Cosby on November 6, responds to a question about the allegations by insisting that there is "no comment."
"There's no response. There's no comment about that," Cosby tells the AP interviewer. "And I'll tell you why. I don't want to compromise your integrity, but I don't talk about it."
That's the most Cosby has publicly said on the matter. Previously, he has kept silent on the subject, as in an NPR interview in which the comedian literally remained silent and shook his head no.
But then, in an uncomfortable exchange as the AP camera is still rolling and Cosby is still wearing his microphone, the comedian asks the reporter to promise that "none of that will be shown."
"I think if you want to consider yourself to be serious, that it will not appear anywhere," Cosby says. When the reporter gives a noncommittal answer, saying that he'll pass the message to his editors, Cosby adds, "If you will just tell your boss the reason why we didn't say that up front was because we thought that AP had the integrity to not ask."
As some reporters have noticed, Cosby got his wish, at least initially. The AP didn't publish the November 6 exchange until new allegations surfaced this week. In the meantime, Cosby lawyer Martin Singer sent BuzzFeed News a threatening letter about publicizing new allegations.
Fifteen women have come forward over the past decade with claims of being drugged, raped or molested by the TV star. In February, Newsweek spoke with accusers Tamara Green and Barbara Bowman, who wrote a Washington Post piece this week about being raped by Cosby in the 1980s.
The 77-year-old comedian has never been criminally charged in any of the cases.