Video Emerges of NBA Player Being Tased During Arrest; Investigation Launched
The Los Angeles Police Department announced they would conduct a department investigation after video attained by TMZ showed police tasing 21-year-old New Orleans Pelicans center Jaxson Hayes at a L.A. home.
The video shows three officers restraining the 6-foot-11 Hayes as he laid on the ground. An officer fired a taser in what appears to be Hayes' chest area. As Hayes moves to his stomach, an officer appears to apply pressure to his head and neck area while another officer grapples near his legs.
TMZ reported Hayes was released from police custody around 3 a.m. after posting a $25,000 bond, whereupon he was treated at a hospital for minor injuries tied to the altercation. According to the report, Hayes was charged with resisting arrest.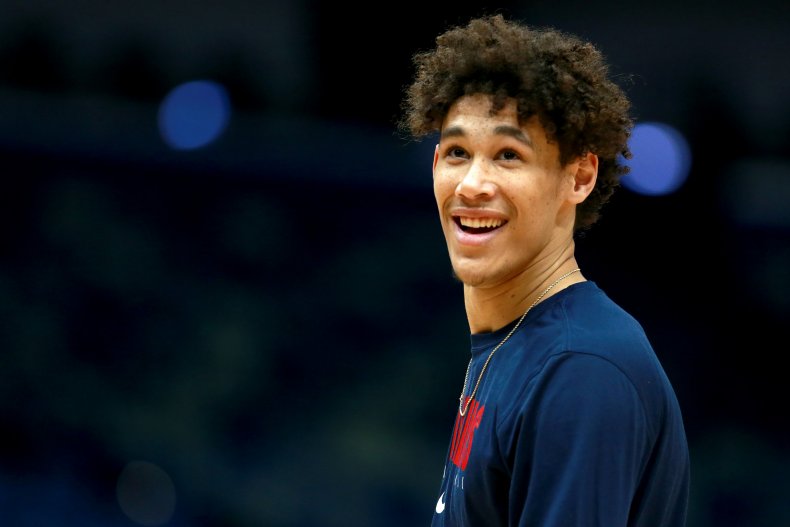 In the video, an unknown camera man, who describes himself as Hayes' friend, shouts, "Stop! I see him choking," subsequently shouting, "No, no what is that? Stop!" after the officers tased Hayes.
In the video, the man said LAPD walked into the house. Hayes responded by telling them they could not go inside. The man claims they started "touching him," leading Hayes to push back before being "tackled" to the ground. Later, the video shows officers yelling at the man to "get back" before the video ends with police appearing to grab the recording device.
The Associate Press reported the police arrived at the scene after receiving "report of a domestic dispute." LAPD Chief Michel Moore said the investigation was launched after Hayes alleged "he could not breathe, that there was a constraint or restriction on his neck." In wake of last year's protests following the murder of George Floyd, LAPD made the decision to outlaw neck restraints.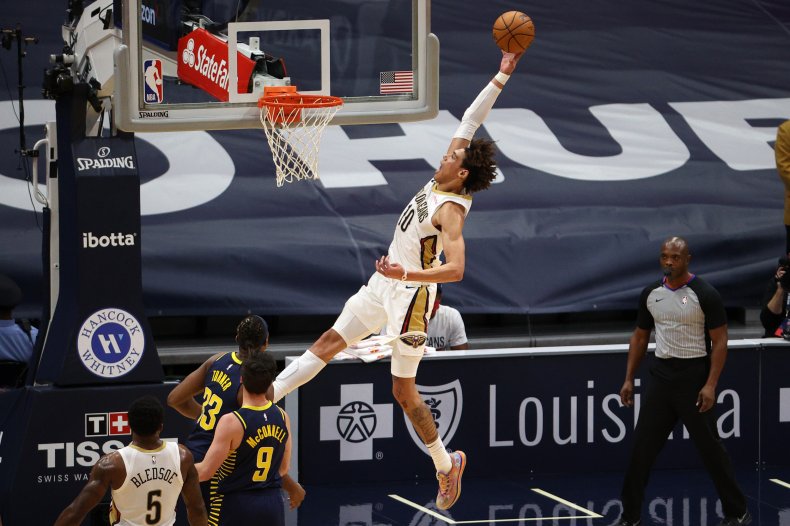 The video TMZ captured starts as the arrest ensued, not showing the events leading up to it. Police said in a statement that body cam footage showed Hayes "attempting to enter the residence despite officers blocking his path and verbal commands for him to remain outside." They followed this by saying "they attempted to place Hayes' hands behind his back; however, Hayes broke free of the officers' grasp and pushed one of the officers into a wall."
Hayes, who attended the University of Texas, was drafted with the No. 8 pick in the 2019 draft by the Atlanta Hawks. He was traded that night to the New Orleans Pelicans where he plays with star teammate Zion Williamson who was drafted the same year. The Pelicans issued the following statement regarding Hayes' arrest:
"We are working in conjunction with the NBA and Jaxson's representatives to gather more information and will have no further comment at this time," they wrote in a statement.