Video: Former NFL Stars Bring Pizza to People Lining up to Vote in Georgia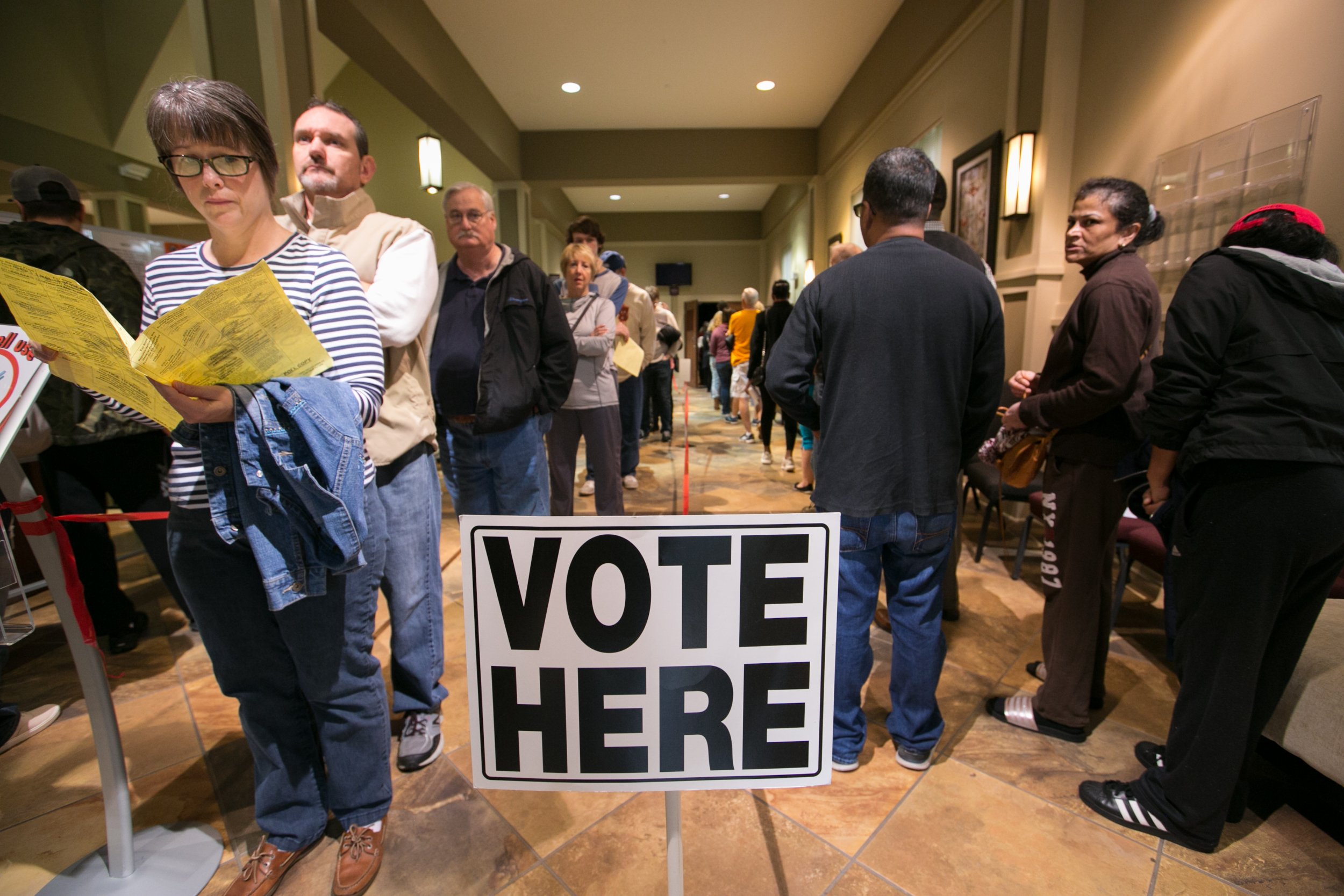 A host of NFL stars present and past mobilized on Election Day, ferrying Americans to the polls and providing relief to those stuck in line waiting to vote
Members of the Players Coalition, an organization made up of NFL players that aims to address important social issues, urged Americans to vote in the midterms elections because "our lives depend on it."
The message definitely hit home as early reports suggest some 114 million votes were cast on November 6, compared with a turnout of 83 million four years ago.
For some, however, casting their vote was far from straightforward. Polling places in Georgia were plagued by issues hindering voters' ability to cast ballots in an especially tight race.
According to The Atlanta Journal-Constitution, lines at some polling stations in Fulton County were so long that voters had to wait for over two hours.
At one of the voting centers, multiple time Pro Bowlers Alge Crumpler, Adalius Thomas and Takeo Spikes were on hand to provide food and drinks to those lining up, encouraging them not to leave before casting their vote.
"You gotta get up, get out and get somethin! Don't let the days of your life pass you by!" Spikes, a Georgia native and the13th overall pick of the 1998 draft, tweeted.
"GET UP GET OUT AND VOTE!!! It's not too late. Change is waiting for you! Thank you for being the change this morning ."
Fulton County wasn't the only county in Georgia to experience technical issues.
At least three polling stations were hit in Gwinnett County, the second largest county in the state. A polling place at Annistown Elementary School near Snellville in Gwinnett County reported widespread technical issues, causing long lines and prompting voters to cast paper ballots instead.
Spikes, Crumpler and Thomas weren't the only members of the Players' Coalition to be directly involved on Election Day. Super Bowl LII winners Malcolm Jenkins and Chris Long helped with voters' transportation in Philadelphia and the latter also volunteered to embark on a last-minute rally to convince more people to cast their votes.
At the time of writing, with just over 20 races left to call, the Democrats have regained the control of the House with 219 seats, a net gain of 26. The Republicans, however, have strengthened their control of the Senate, winning a further two seats to bring their tally to 51. Four races are still to call.