Video: Fox News Host Sean Hannity Defends Trump's Saudi Statement—'The President's Right'
As many media outlets criticized Donald Trump's backing of Saudi Arabia, presenter Sean Hannity explained to viewers of Fox News why he supported the U.S. president's stance.
Trump has defended Washington's ties with Riyadh despite global condemnation of the killing of The Washington Post journalist Jamal Khashoggi at the Saudi consulate in Istanbul on October 2.
CIA sources have told The Washington Post they believe that the crown prince ordered the murder. Riyadh has blamed the death of the journalist on rogue agents and denies that the crown prince knew of the operation.
Trump's stance got the backing of Hannity, who told viewers that it might be "difficult for liberals to understand" that one can be critical of Saudi Arabia and support Trump's decision at the same time.
Hannity listed aspects about the kingdom that made him unhappy, such as its treatment of women, gay people and those of faiths other than Islam.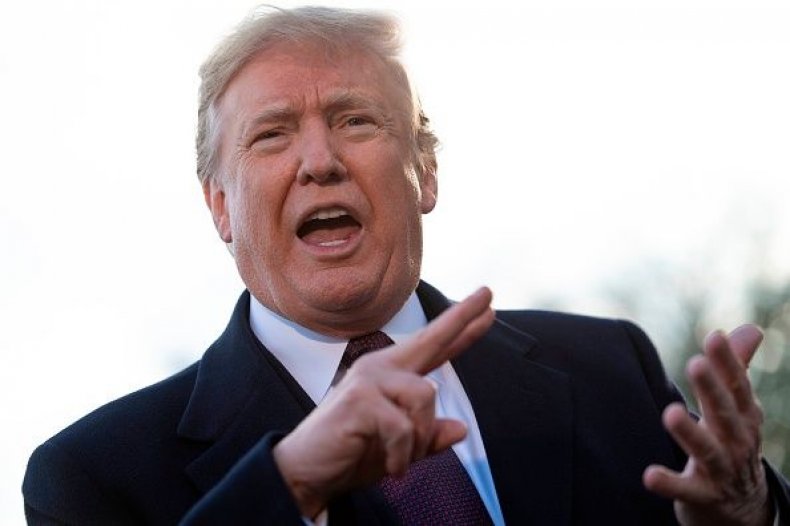 Then his ire quickly turned instead to former president Bill Clinton and his wife Hillary whom he accused of "being more than happy" to receive tens of millions of dollars from Riyadh, through their foundation.
"They (the Clintons) have never been as critical of Saudi Arabia, as critical as we (Fox News) have been," he said, pointing that he will "call out evil where I see it."
"The world is an ugly, dangerous, complicated place," Hannity said, before proceeding on what he called a "Hannity History Lesson."
"As evil as this kingdom, the president is right. Saudi Arabia has now emerged at an important point in history as a partner in the Middle East.
"As a country, we have got to make a lot of tough, strategic decisions, not like putting millions in your pocket like, the Clintons and deal with a lot of immoral and sometimes evil international partners," he said, pointing out that Saudi Arabia was an important buffer against Iran.
"If the mullahs that chant 'death to America, death to Israel' want to wipe Israel off the map, if they ever get nuclear weapons, millions and millions of people can die. So we have to make a strategic decision. We can't take that risk."
He then riffed on the alliances struck during World War Two with people like the Soviet leader Joseph Stalin and the alliances struck during the Cold War to stop the spread of Communism.
"It's a dark, evil, ugly world at times. Far more complicated than what liberal networks that hate Donald Trump even, you know, taking a breath could ever possibly understand," he said.
Despite Trump's comments, the U.S. Senate Foreign Relations Committee has demanded a second investigation, which it says should focus on Saudi Crown Prince Mohammed bin Salman to see if "a foreign person is responsible for an extrajudicial killing, torture or other gross violation" of human rights."
Republican senator Lindsey Graham, who usually backs Trump, said he believed there was bipartisan support for sanctions against Saudi Arabia "for this barbaric act which defied all civilized norms."
David H. Laufman, who served as the chief of the Department of Justice's Counterintelligence and Export Control Section, accused Trump of insulting the intelligence community with his actions.
"A despicable, embarrassing failure to hold the Saudi government fully accountable for one of the most depraved human rights abuses in modern memory," he tweeted.