Video of Girl, 8, Saying She 'Expects' Mass 'Shootings to Happen' Viewed Over 3 Million Times
A video of an 8-year-old girl saying she "expects" mass "shootings to happen" has been viewed over 3.3 million times on Twitter.
The girl, Faris Nunn, experienced the Saturday night shooting during the Washington Nationals baseball game at Nationals Stadium in Washington D.C.. The audible gunshots—which were fired outside the stadium and injured three people there—caused panic amongst stadium fans.
"I just saw people looking that way, and I didn't know what was going on until I heard someone say, 'Get down,' so I just started going under the seats," Nunn explained in the video.
When a woman asked how she was feeling at the time, Nunn responded, "It was my second shooting, so I was kind of prepared, because I always am expecting something to happen." She answered while biting her left fingernails.
Nunn sat at the third baseline with her parents and younger brother during the Saturday night game, WUSA reported. Her mother, Lora Nunn, told the news outlet that her daughter had been present at a toddler playgroup of the morning of November 6, 2020 when a man was shot to death outside of a Northeast D.C. recreation center.
"We just tried to reassure her that this is not normal, that nobody's targeting her, that it's just a really stressful time right now with the pandemic," Lora Nunn said.
The girl's mother said that there were lots of young kids present during the Nationals' Saturday night game against the San Diego Padres.
"At least the people around us were relatively calm and just checking on the kids," Lora Nunn said.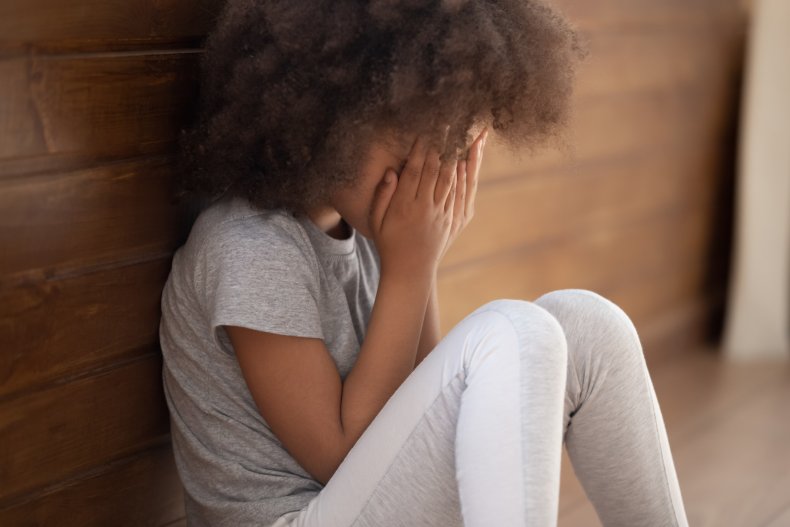 Various Twitter commenters expressed sadness over Farris Nunn's comments. Some said that it shouldn't be normal for such a young girl to "expect" public shootings. Others criticized national gun laws and stressed the need for stronger firearm regulations.
Fans praised three San Diego Padres players—Fernando Tatis Jr., Manny Machado and Wil Myers—for opening gates onto the field on Saturday night. The players allowed fans to hide in the dugout until the scene was deemed safe.
"I just want to assure the public that at no time during this incident were individuals inside the stadium attending the game in any kind of danger," Ashan Benedict, executive assistant chief of police for the local Metropolitan Police Department, told CNN.
On March 11, House Democrats approved two firearm reform bills. One would've required background checks for people who buy firearms over the internet, at gun shows and in certain private transactions. The other would've extended the amount of time federal authorities have to complete background checks for firearm purchases from three days to 10.
Senate Democratic Majority Leader Chuck Schumer called the background check bills a "test" to see if Republicans will support reforms supported by a majority of Americans. Senate Republicans largely opposed the measures.
Newsweek contacted Sandy Hook Promise, a group opposed to gun violence, for comment.