Abortion Referendum: Irish Expats Share Emotional Stories of Coming Home to Vote
Hundreds of Irish emigrants received a warm welcome as they returned home to take part in the historic referendum to repeal the Eighth Amendment and legalize abortion on Friday.
Dozens of people shared stories of last-minute flights, crowd-funded tickets and thousand-mile journeys on social media under the hashtag #HomeToVote. As they grabbed their passport and headed to the gate, those following the hashtag grabbed tissues, as the emotional impact of the displays of solidarity brought many to tears.
In one video, groups of people wearing black jumpers with the word "repeal" on it arrived at Dublin Airport on Thursday evening and looked stunned as they were greeted by a crowd of people and a banner reading "Welcome Home."
Ireland does not allow for a postal vote, and its citizens can only vote in the country if they haven't lived abroad longer than 18 months. The journey back to Ireland is especially significant to those who are returning to vote "yes," as the Eighth Amendment criminalizes abortion in Ireland, forcing pregnant women to travel abroad, often alone and in secrecy, to be able to access abortion services.
According to Amnesty International, at least 10 women and girls travel abroad every day to terminate a pregnancy. Ireland has some of the strictest abortion laws worldwide, as illustrated by Statista.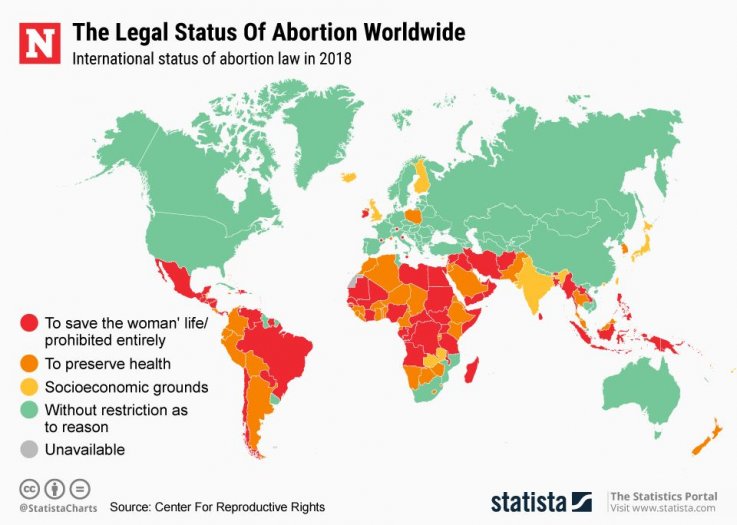 "Travelling home from the very airport I found myself in nearly 9yrs ago on a very sad journey. I'm hopeful this is not going to be a sad journey and compassion and sense will prevail," wrote U.K.-based Ruth Bowie, a campaigner for TFMR Ireland, an organization that supports women who seek pregnancy terminations for medical reasons following diagnosis of severe and fatal foetal anomaly and has been campaigning to change the law.
Read more: Ireland's abortion referendum has proven more divisive than the vote on same-sex marriage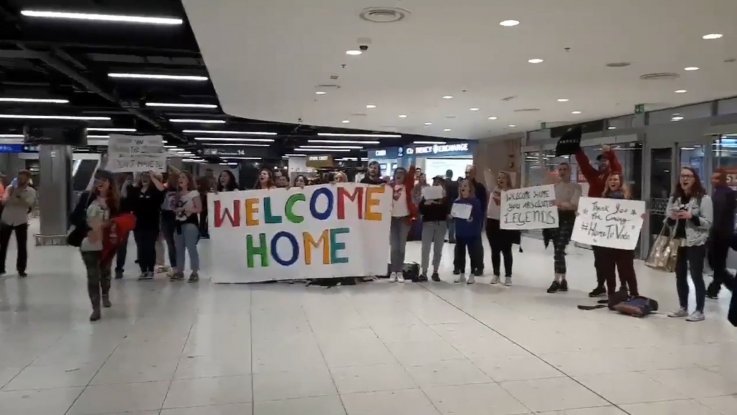 Others are making the journey because they disagree with the restriction on women's rights imposed by the Eighth Amendment. Matthew Corbally traveled from Japan to Ireland on a trip that involved an eight-hour bus ride to Tokyo airport, a twelve-hour flight from Tokyo to Abu Dhabi, and an eight-hour flight from Abu Dhabi to Dublin.
"I feel sorrow for the women affected by this amendment, rage at the government and pro-life commentators who have done nothing to help them, and frustration at a hypocritical amendment that 'values life' but does nothing to stop people traveling abroad," he told Newsweek, explaining his choice. Being able to vote in the referendum "felt great… but I'm also aware of how it is just one vote. I have done my part, but we need a huge number of people to overturn this."
Corbally's tweets about his journey received hundreds of retweets and thousands of likes. "There have been many more diligent, hardworking and famous people doing their best to make this campaign a reality. That my little tweet ended up reaching and being retweeted by some of them is a shock to me," he said. "If my little tweet can help all those hardworking activists feel even a little bit of validation and emotional catharsis, then I am happy for it to have the resonance that it currently does."
For those who were unable to fund the trip by themselves, often facing expensive last-minute tickets, a crowdfunding group came to their rescue. It is unclear how many in the 6,000-member "Abroad for Yes" group were sponsored by crowd-funded generosity, sometimes within minutes, but several members posted pictures about their trip. One voter was on his way to Ireland traveling from Nairobi, Kenya, thanks to 30 donors.
"It's just beautiful to see everybody coming together to make a change and take a stand for what's right," said Hannah McNulty Madden, an Irish student on exchange in Finland, who created the group with her friend Laurie Wilson and her sister Rachel Wilson. Worried whether they'd be able to afford a flight to come home, they decided to create a group to connect people who needed funding to those willing to supply them.
"We hadn't a clue it would get this popular, but I was actually funded the night we set up, and Lauren the day after, so it did take off super quickly. But it has grown a crazy amount, especially over the past 24 hours; the group has doubled in size," McNulty Madden told Newsweek.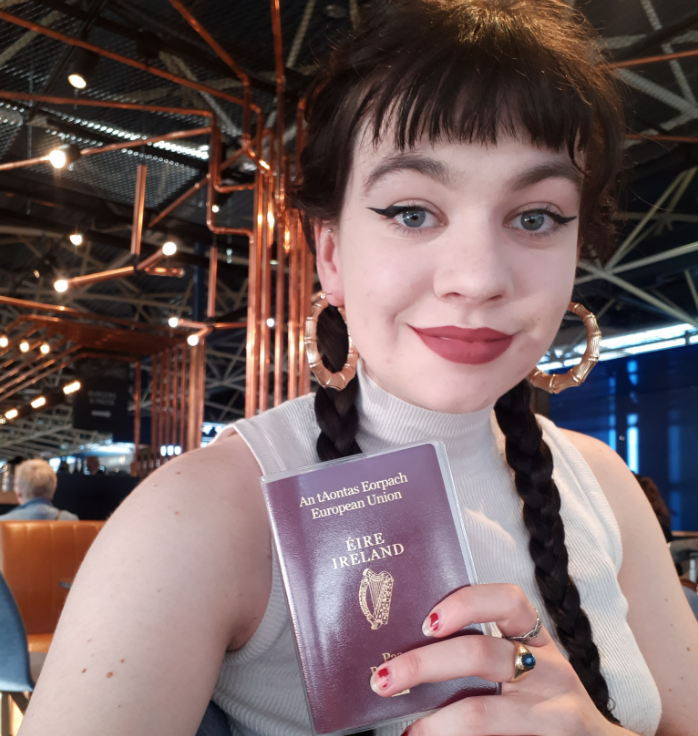 She and the other five administrators in the group were overwhelmed by the show of support for the #HomeToVote—and, in particular, for voting "yes." "We are all so touched, and proud to be Irish," she said.
McNulty Madden is aware a victory for "yes" is possible but not assured. "I want to be confident in Ireland and its vote for choice, and I believe that there are enough people that want a vote for health care and a vote for women, but I know it's going to be a tight vote," she said. "If the 'no' side wins, I will be heartbroken—there is no doubt about it—but it won't change how insanely proud I am of everyone that voted 'yes' and made an effort to vote."
The polls close at 10 p.m. (5 p.m. EST) tonight, and a result is expected on Saturday.
Abortion Referendum: Irish Expats Share Emotional Stories of Coming Home to Vote | World