Video: Jean-Michel Cousteau Says SeaWorld Orcas Must be Released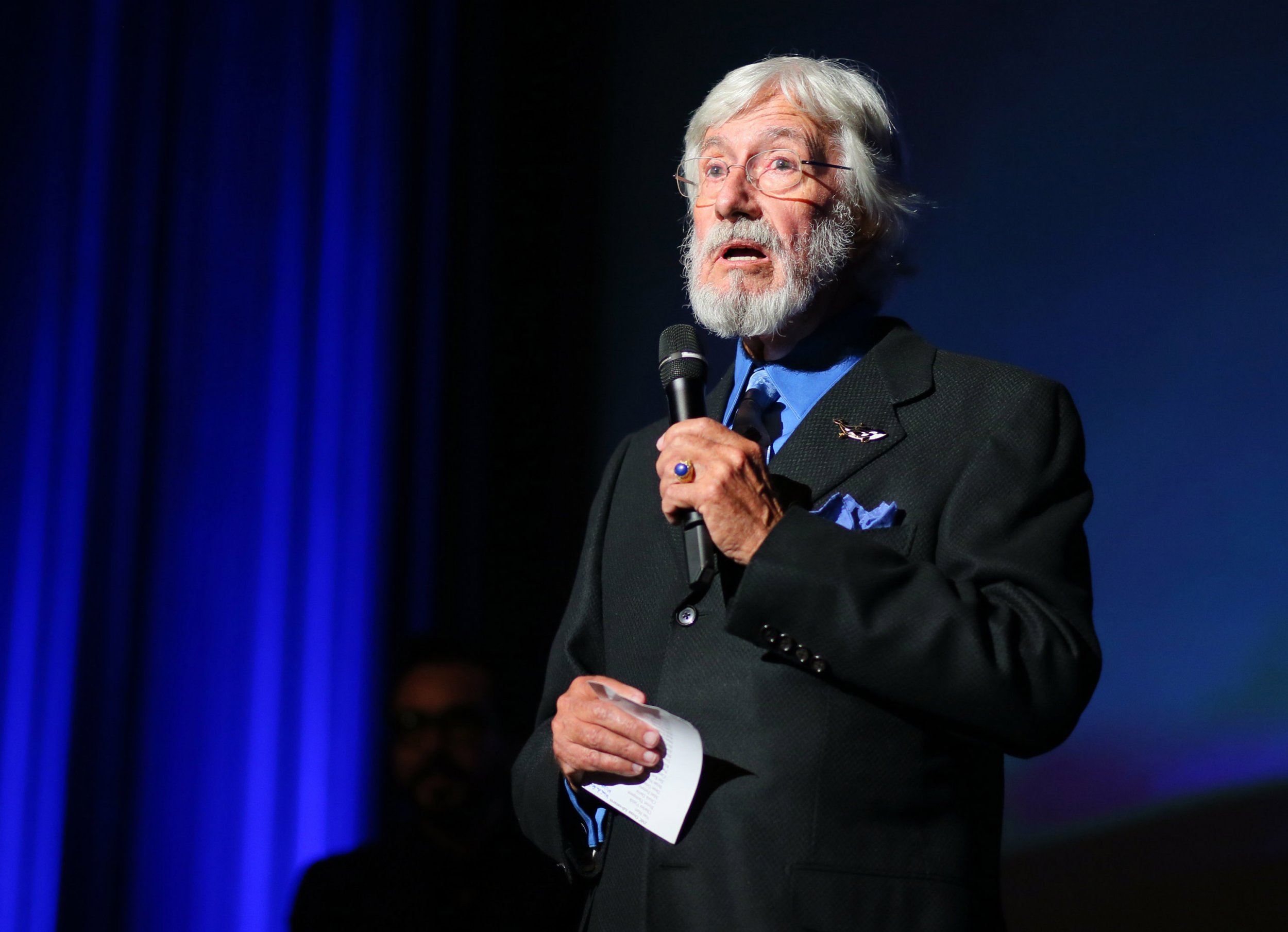 SeaWorld may have announced last month that it is phasing out captive orcas for public display but the People for the Ethical Treatment of Animals (PETA) wants the theme park to go even further and send its marine animals to what are called "seaside sanctuaries."
At a news conference on Wednesday at the Sheraton Mission Valley, in San Diego, PETA officials did not offer specifics but said the idea was "do-able."
A seaside sanctuary was used to reintroduce Keiko, the orca made famous in the Free Willy movie, to his home waters, after more than a decade in captivity, before he died four years later in 2003.
"We have an opportunity whereby all the captive marine mammals—particularly dolphins and orcas—need to be removed," said Jean-Michel Cousteau, president of the Ocean Futures Society, which took part in the Keiko project. "Those orcas need to be moved there now. Time is of the essence."
Cousteau, whose father Jacques was a renowned oceanographer, founded the environmental group Ocean Future Society. On Wednesday, he spoke about how captive orcas could, and should, be safely reintroduced into the wild.
But SeaWorld has said its orcas will remain in captivity until they die because releasing them would likely kill them.
"These orcas have never lived in the wild and could not survive in oceans that include environmental concerns, such as pollution and other man-made threats," the company said on its website.
SeaWorld has faced widespread criticism for its treatment of captive animals since the release of the 2013 documentary Blackfish, which told the story of Tilikum, a captive orca involved in the deaths of three people, including SeaWorld trainer Dawn Brancheau in 2010. In the wake of the film's release, SeaWorld's profits dropped 84 percent between 2014 and 2015.