SeaWorld to Stop Breeding Killer Whales in Captivity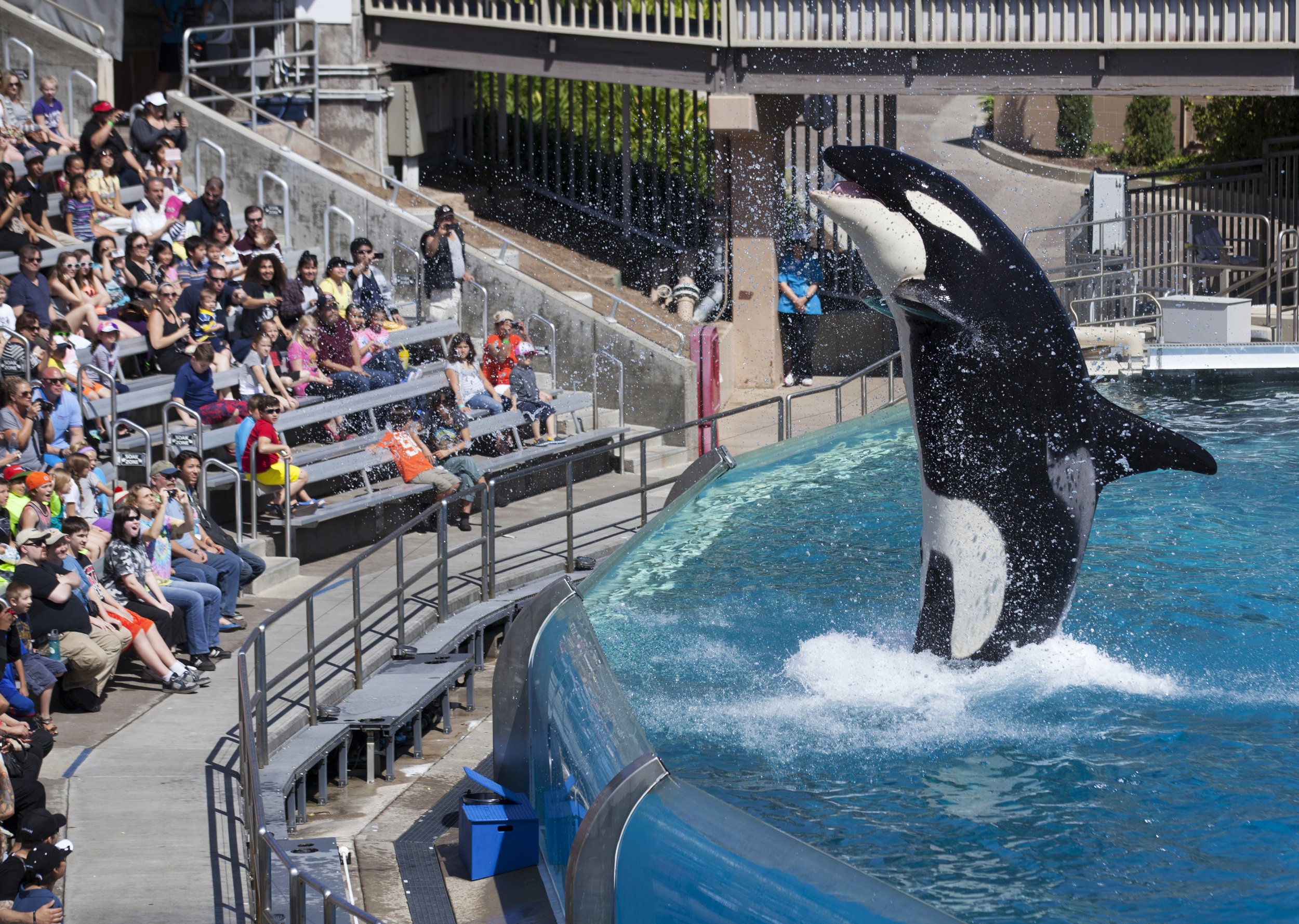 Embattled marine-life theme park SeaWorld will no longer breed orcas in captivity and the whales currently at the park "will be the last generation of orcas at SeaWorld," the company said on Thursday.
"This announcement reaffirms our commitment to not collect marine mammals from the wild," SeaWorld said in a statement.
"These majestic orcas will not be released into the ocean, nor confined to sea cages. They could not survive in oceans to compete for food, be exposed to unfamiliar diseases or to have to deal with environmental concerns–including pollution and other man-made threats," said SeaWorld.
The decision to stop breeding orcas comes after several years of sustained backlash against SeaWorld following the release of the 2013 documentary film Blackfish. The film focuses on Tilikum, an orca who lived in captivity at SeaWorld and killed several people, including his trainer, Dawn Brancheau. The film also looks at the conditions captive killer whales are forced to live in.
SeaWorld objects to Blackfish and refers to the documentary as "propaganda." SeaWorld says it disagrees with the film's premise that orcas are harmed by living at SeaWorld and that the company tried to cover up the death of Brancheau in 2010.
The decision to stop breeding orcas comes months after SeaWorld announced that visitors at its San Diego park will no longer be able to watch killer whale performances. Instead, guests would be able to watch "natural orca encounters" with a focus on the natural setting and health of the whales.
The Humane Society of the United States called the decision to stop breeding orcas "a first, massive step forward toward a more humane future for SeaWorld" in a statement on Thursday.
"This is a defining moment. The fact that SeaWorld is doing away with orca breeding marks truly meaningful change," Gabriela Cowperthwaite, director of Blackfish, said in a statmement.
Last month, SeaWorld CEO Joel Manby admitted that the company used employees to pose as animal rights activists, which was "undertaken in connection with efforts to maintain the safety and security of employees, customers and animals in the face of credible threats," he said.