Video of Looters Making Off With Goods From California Nordstrom Viewed 1.7M Times
Police in Walnut Creek, California, say that approximately 80 people entered a Nordstrom store on Saturday night and "immediately began stealing merchandise."
A video of the incident posted to Twitter by a local journalist shows people running from the Bay Area store. Looters can be seen heading to cars with bags. One man is shown holding a suitcase. As of 5 p.m. ET on Sunday, the video had been viewed more than 1.7 million times.
NBC Bay Area reporter Jodi Hernandez wrote in her Twitter post: "#Breaking About 25 cars just blocked the street and rushed into the Walnut Creek Nordstrom making off with goods before getting in cars snd speeding away. At least two people arrested at gunpoint."
Police called the incident an "organized theft" and announced Sunday afternoon that they had arrested three people who participated in the crimes Saturday night.
"Police are investigating what was clearly a planned event, with the initial calls coming into the department about cars driving recklessly in the area shortly before 9:00 p.m.," the Walnut Creek Police Department wrote in a statement on Sunday.
Police added that two employees were assaulted, and one was pepper-sprayed. Officers arrived on the scene, arresting two people who they stopped in a car, "one of whom was in possession of a firearm." Another person was arrested nearby "in possession of stolen Nordstrom property."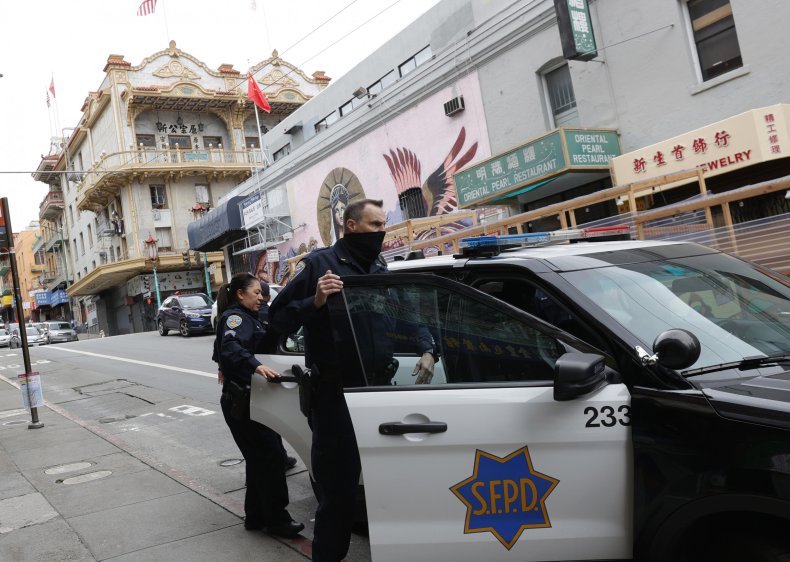 "The remaining participants in this criminal mob fled from the area in cars at high speeds," police stated. Investigators continue to review surveillance footage of the incident "to identify other suspects responsible for this brazen act," they added.
The Nordstrom looting is not the only incident of brazen theft the Bay Area has seen in recent days.
In San Francisco on Friday night, people looted and ransacked stores in the city's Union Square, including Louis Vuitton and Yves Saint Laurent, the San Francisco Chronicle reported.
On Saturday, city officials vowed to crack down in the wake of the crime spree.
"What you saw last night was horrible," Mayor London Breed said Saturday, according to the newspaper. "We can't allow that to happen. If you come to our city to commit these types of crimes, you will be held accountable."
San Francisco Police Chief Bill Scott said city police would "flood the area."
The Bay Area has seen a wave of organized retail thefts in recent months. In July, Governor Gavin Newsom signed a bill expanding the ability for California Highway Patrol to operate task forces to combat the increased crimes, the Chronicle reported.
In October, Walgreens announced that it would be closing several stores in San Francisco due to "organized retail crime."