Video: Man Miraculously Survives Being Bitten on the Head by 7-Foot Shark While Scuba Diving in Bahamas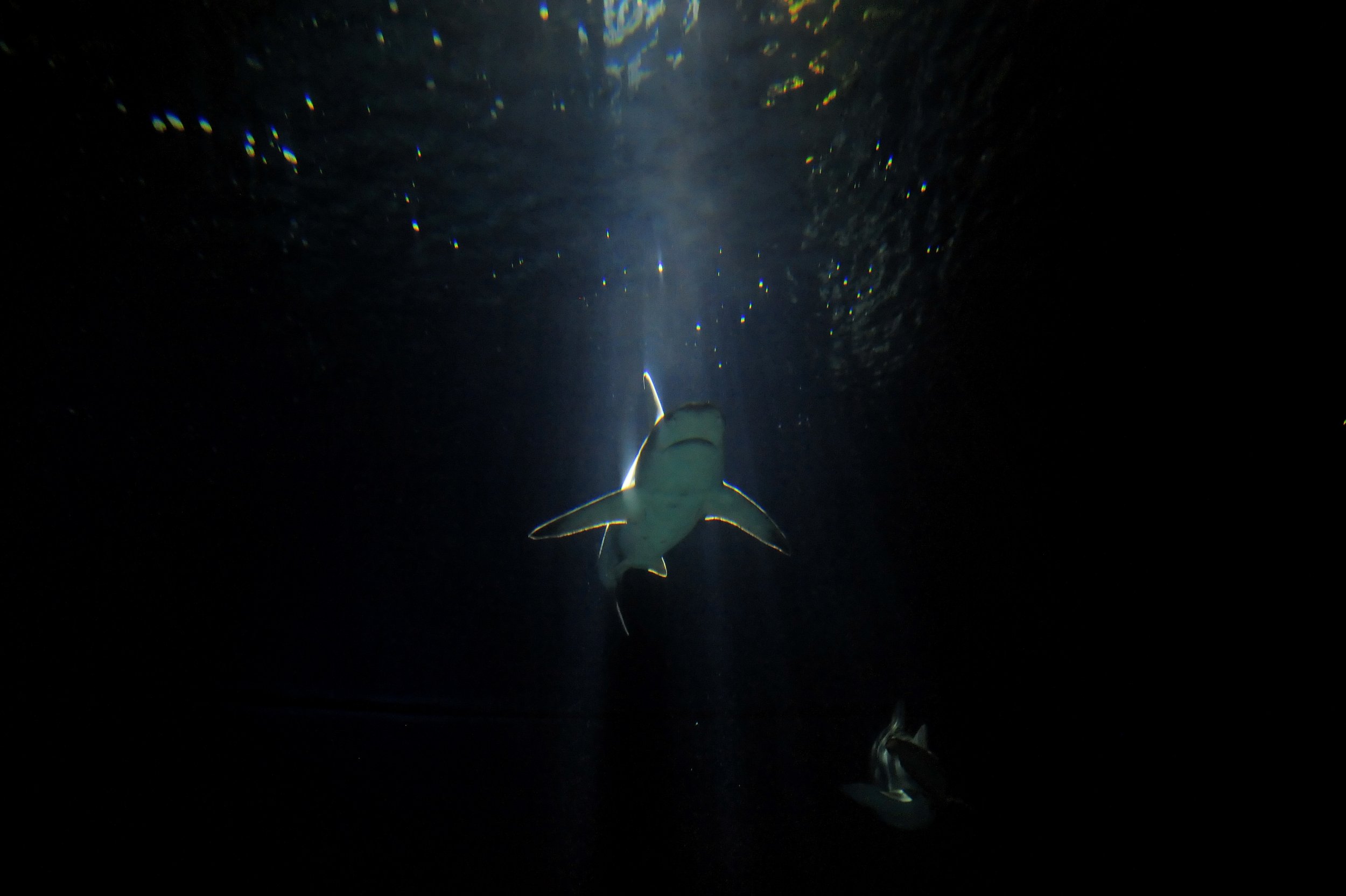 A man from South Carolina is counting himself lucky after a shark attacked him while he was fishing in the Caribbean.
Will Krause, 29, says he was spearfishing in the Abacos, Bahamas, when he heard a crunching sound.
Footage taken by his shipmate Zach Shipps shows a 7-foot reef shark heading for Krause and taking a big bite.
Shipps is heard screaming "Shark! Shark!" and Krause swims above the water with blood streaming from his head. He quickly made his way back to the boat, where someone is heard saying: "Shark got him."
In the safety of the boat he sits on the floor, reflecting on his close shave with blood running down his neck.
He told ABC's Good Morning America that the shipmates helped save his life.
"I just remember pleading at the Lord like 'not right now, not yet, not yet.' The only thing I can really remember in that moment under the water was the sound," he said.
"The sound of the crunch of my head, which is not a pleasant sound."
His shipmates helped him stem the bleeding and he emerged from the scare with only a concussion and a few stitches.
The attack took place in August but he posted the video on Facebook over Thanksgiving with the message "This Thanksgiving, I'm thankful (more than ever) for God's kindness and protection over our family."
He said he would not stop spearfishing but did tell the ABC show: "If that happens again, maybe I should pick up a new hobby."
In September, a woman from Massachusetts who was also spearfishing in the same part of the Bahamas had to be rescued after she was attacked by a blacktip shark. That same month a shark killed a 26-year-old man at a Cape Cod beach in Wellfleet, Massachusetts.
Some 53 people were bitten by sharks in the U.S. in 2017, according to the International Shark Attack File, 60.2 percent of the attacks worldwide. None of the attacks in the U.S., most of which occurred in Florida, were deadly.
The International Shark Attack File's data reported 29 confirmed unprovoked attacks in the Bahamas between 1749 and the present.