Video: Melania Trump Blasts Media for Attacks on Son Barron—'Children Should be Off Limits'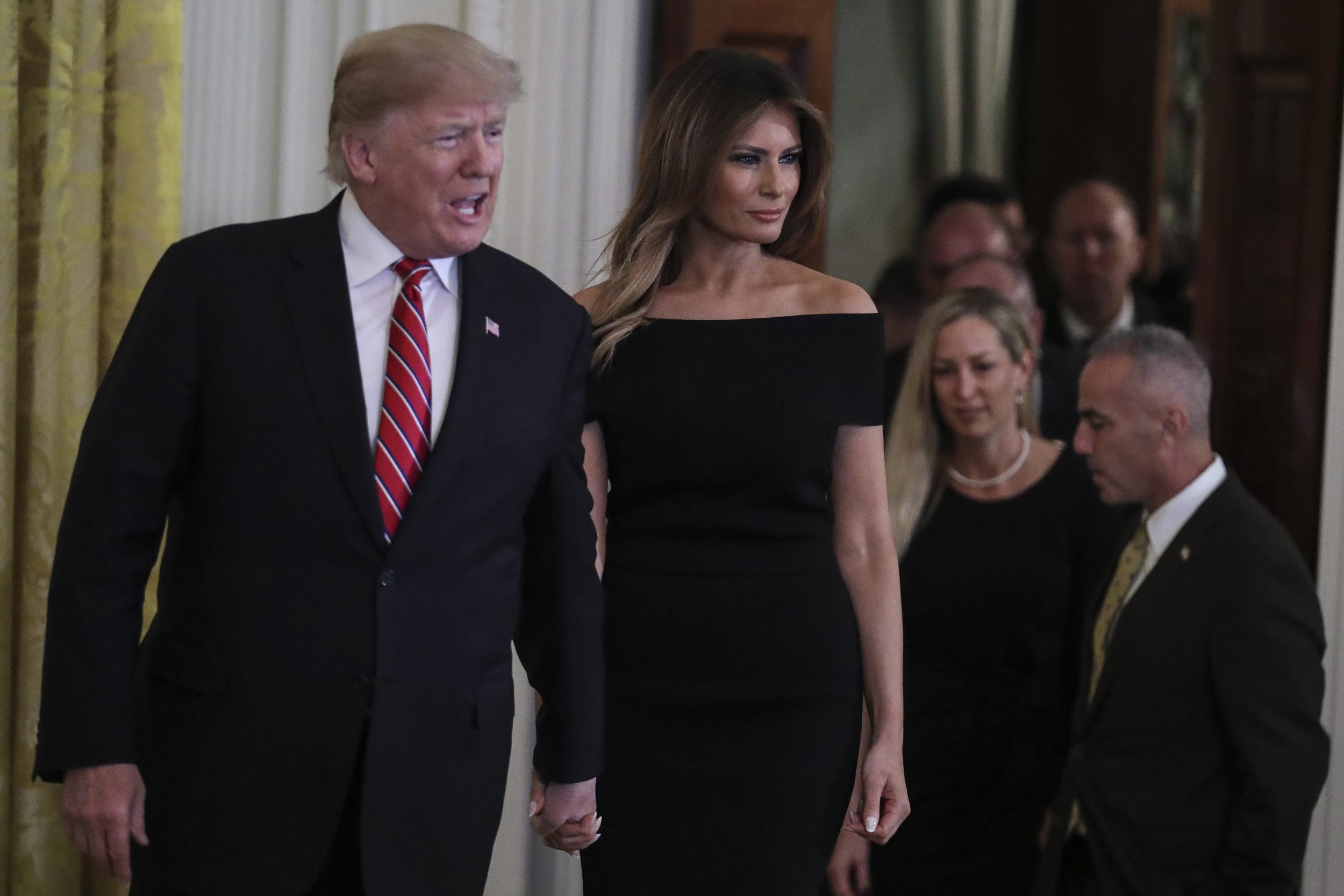 First lady Melania Trump attacked the media for mentioning her son, Barron, in its coverage of the Trump family, in a two-part interview with Fox News host Sean Hannity.
"It does make me angry, because children should be off limits," said the first lady.
Read more: Melania Trump's approval rating is now as low as the president's after steep decline
Asked if her 12-year-old son should be shielded from the media's spotlight, Trump said: "I protect him, and I want to give him as normal a life as possible. This is not a normal life, but I like to protect him and give him the childhood he deserves."
The first lady said that despite the media attention, Barron has enjoyed his time in Washington, D.C., with the first lady saying her son was "very happy. He's strong, he's tough, he's enjoying life in Washington."
Asked whether Barron shared more qualities with his mother or his father, President Donald Trump, Melania said: "He has both qualities. He's a fighter. He has a soft, beautiful heart, but he's a fighter too."
The first lady also touched on her thoughts about the media, saying that she believed some of what the media reported was "fake news."
"I would say don't believe everything what you hear and what you read. Not all of it, but some of it's fake news," said the first lady.
In the first part of the interview, the first lady said the media were "opportunists" who "are using my name or my family name to advance themselves–from comedians, to journalists, to performers, book writers. The problem is they're writing history and it's not correct," she said.
As for her husband's comments, Melania said she didn't always agree with the president's "tone. And I tell him that," she said.
"Sometimes he listens, sometimes he doesn't. In the end, it's his decision. He knows the consequences. He's an adult."
The first lady's favorability ratings have recently fallen by double-digits, according to a new CNN poll, from 54 percent in October to 43 percent in two months. Thirty-six percent of those polled gave her an unfavorable rating, a 6 point increase since October.
Melania Trump has for most of 2018 maintained positive polling numbers, while her husband has maintained a favorability rating of around 40 percent.