Video: Meteor Streaking Across the Sky Captured by Police Dashcam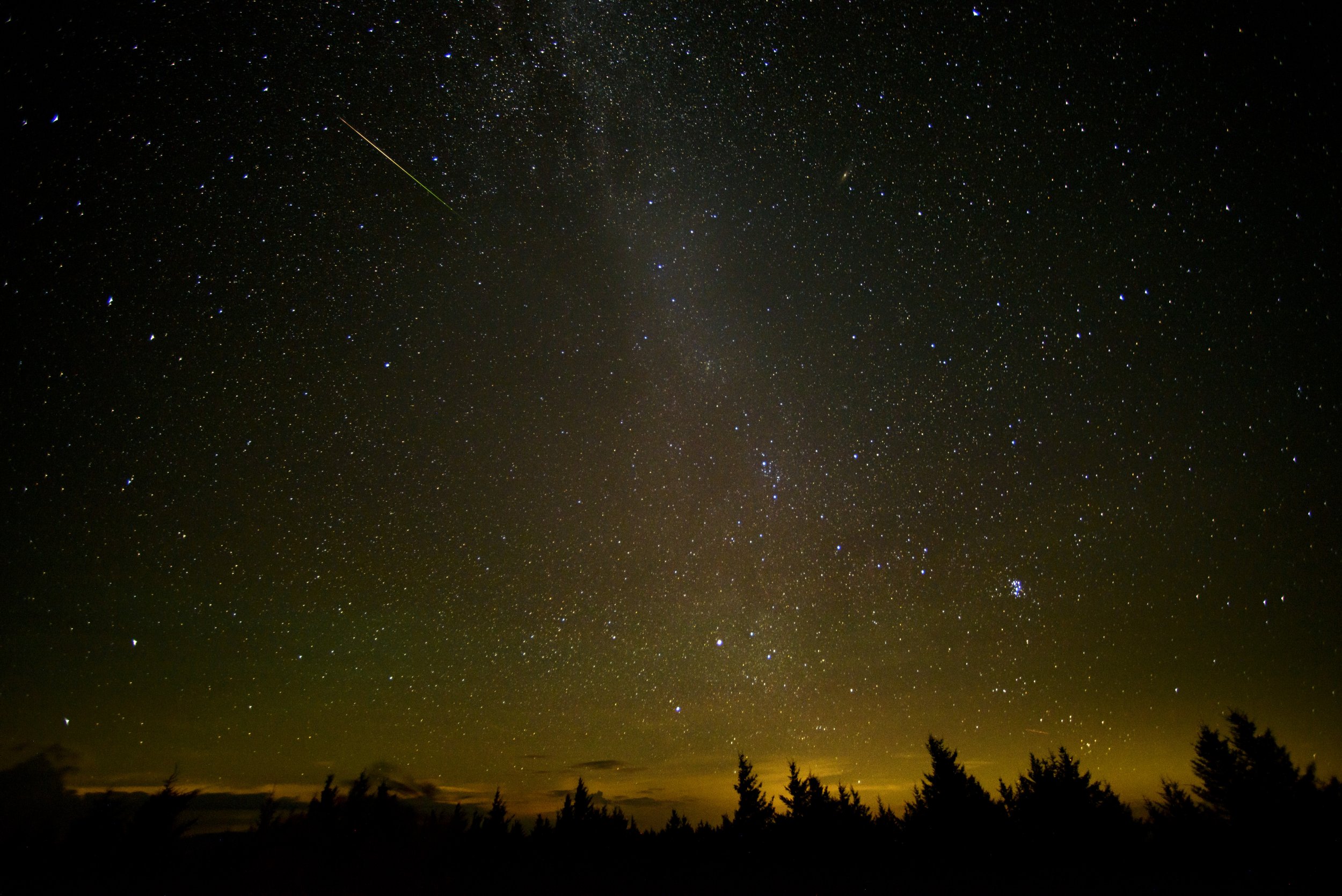 A Minnesota police officer's dashcam captured an incredible glimpse of the annual Quadrantid meteor shower. In the video, posted Thursday by the Bemidji Police Department, you can see a clear view of the bright meteor soaring across the sky.
"We all know that you have been talking about the 'bright lights' in the sky," the police department captioned the Facebook video which has been viewed more than 63,000 times.
While the video is sure to capture most people's attention, this year's Quadrantid meteor shower did not. The shower peaked on Wednesday, but the New Year's Day supermoon got in the way of what could have been a spectacular show, according to Space.com. Although the peak occurred a couple days after the full moon, it still remained bright in the sky causing a glare to disrupt the view of the meteors. We'll have to wait until 2019 to (hopefully) have a better sight.
"Next year the Quadrantids' prospects are much better, because the Moon will be nearly new and nowhere to be seen in the nighttime sky," according to Sky & Telescope, a monthly astronomy magazine.
In December, a different dashcam captured a fireball—suspected to be part of the Geminid meteor shower—shooting across the sky in New Jersey.
"Sgt. Michael Virga was on patrol when his vehicle dashcam caught a fireball in the sky," The Township of Hamilton Police Department wrote in a caption accompanying a video of the event. "The event was confirmed by the American Meteor Society (AMS) who received numerous reports along the east coast for this event."
Virga—who witnessed the fireball around 3:00 a.m. EST—didn't expect to see anything out of the ordinary that night.
"I was on regular patrol, driving through our neighborhoods, and I saw this streak of light through the top of the sky," he told WPVI. "I was surprised to see what I was seeing."