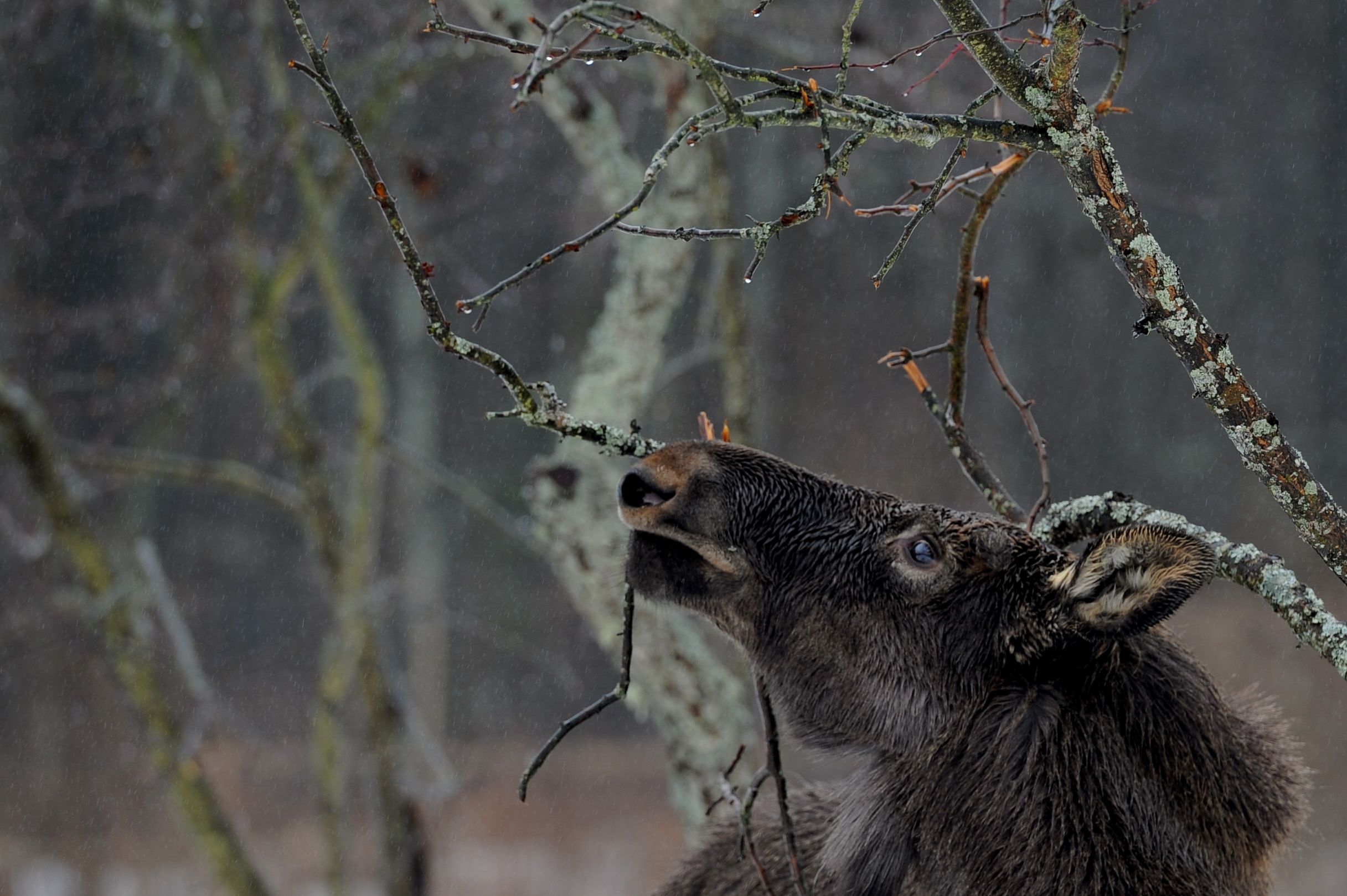 Staff at a hospital in Alaska's biggest city were shocked when a moose walked in through their doors.
To escape freezing winter temperatures, the animal entered Alaska Regional Hospital in Anchorage in an incident captured on the phone of a worker from the neighboring building.
Read more: Rarely seen moose fight captured on film
Stephanie Hupton, an employee at a physical therapy office next door, filmed the moose taking an interest in some greenery near the entrance. The animal then starts staring at the camera before eventually leaving.
Hupton told CBS Anchorage affiliate KTVA that the incident was different to what she was used to in Carroll, Iowa, where she lived until three years ago.
"It's definitely different than small-town Iowa. It was amazing to see up close," she said.
A spokesperson for the hospital said the animal entered the building on Monday around midday through the doors that had jammed open due to the extreme cold.
It was attracted by the greenery in the lobby which it ate before leaving the building again 10 minutes later. The moose did not injure anyone nor did it cause any damage.
"It was a pretty calm visit," the hospital spokeswoman said.
Further south, motorists in Canada have been warned about the dangers of moose causing road traffic accidents.
The country's Department of Transportation and Works said that in 2018, there were around 22 vehicle collisions with moose, which can weigh up to 1,000 pounds and can cause fatalities.
The majority of these crashes took place between dusk and dawn when the animals are hardest to see, The Chronicle Herald reported.
However the animal can be easily scared when it comes into contact with humans. In September, a moose drowned after it got frightened by a group of nature watchers taking photos of it.
It had swum across Lake Champlain, from a western bank in New York state to South Hero island in Vermont, but returned to the water when confronted by the onlookers.